dress: People are People
necklace: Tomato
shoes: Catch
Alright, before God decides that I am not grateful for the weight loss and stuffs my body back with fats, I got thin and I am loving it! It's not like it was deliberate; I actually have no idea how I shredded the pounds off. Maybe I was just submerged in a whole lotta stress that before I knew it, people were asking if I got sick. Actually, the main point of this post is that I could finally wear a tube dress with utmost conviction. Yebah!
I partied with friends at Encore last night and I had a blast. First things first, I had dinner with Joanne and Abii at Cafe Mary Grace at Serendra.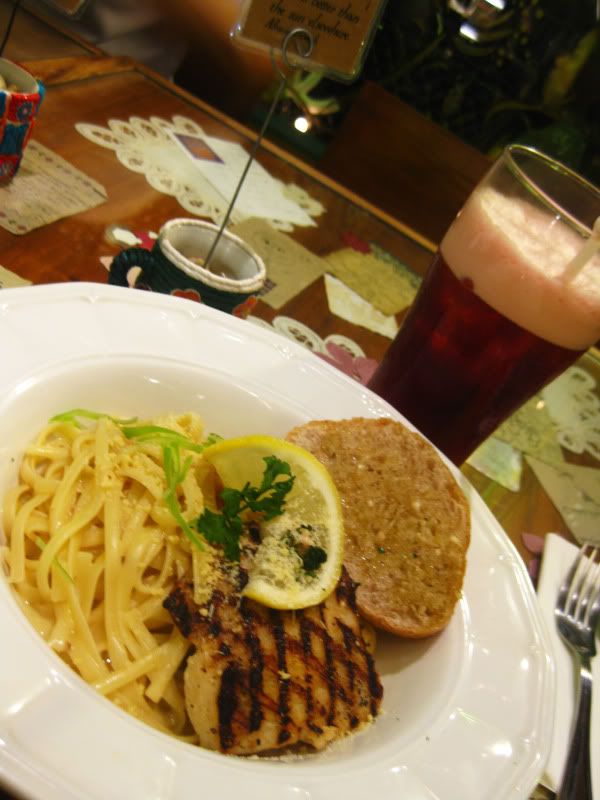 Leek and Saffron Cream with Dory Fillet. Favorite!
That's the only nice thing about being single; I don't have to ask for permission for anything. Well and I could flirt. Haha.
Joyce and Tavo - reason why there was a party :)
I am so borrowing Kelly's dress. Haha.
Girlfriends!
It was my second time at the place and it hasn't changed much since it was previously known as Embassy. I just wish that the DJs knew what they were doing because they could not even play 3 straight party songs which were nice and not mashed up. Oh well, so long as we were having fun.
***
Funny story. I think I still got game. Hihi.