I looked into my blog entries and realized that I haven't written anything in more than a week and that certainly is very unlikely of me. I haven't written anything when in fact those past couple of days had really been eventful. Eventful is probably an understatement.
I met up with Bob's friends (who are now also my friends) Edzcel and Terrence last Wednesday because I was freaking agitated from all the thinking that I had been doing that my period just got all fucked up. Oh and it was Edzcel's birthday. Hehe. We were supposed to have coffee at CBTL Ortigas Park but ended up eating at Burgoo because there were a lot of people at CBTL due to the Ash Wednesday mass. I was supposed to go on fasting but that sure was thrown out of the window. So much for sacrifice. Hooray for the Cheddar Cheese Fries! Haha.
Me and my kinder-like drawing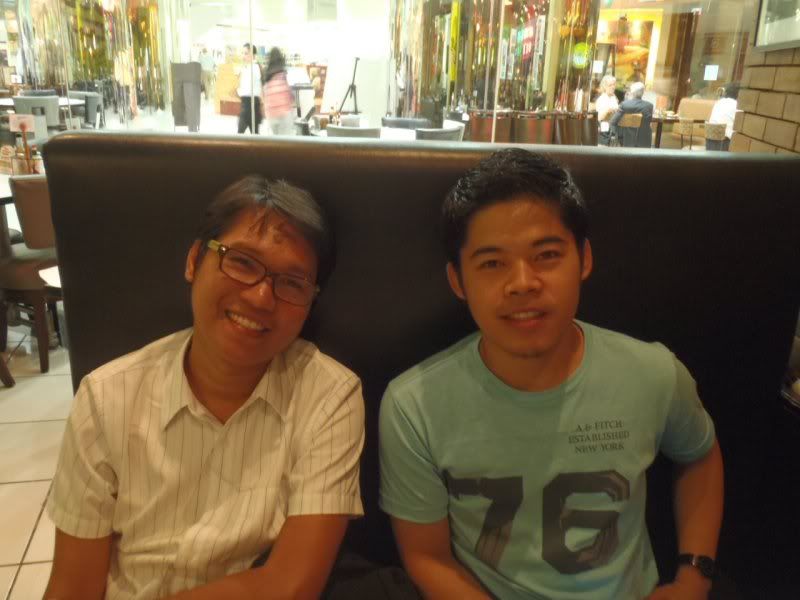 Edzcel and Terrence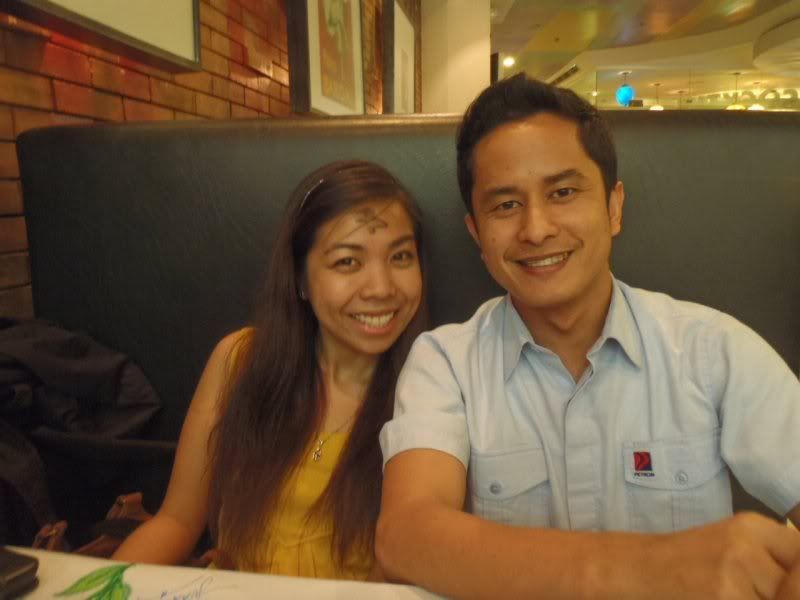 Finally a photo where Bob looks taller than me!
Friday was Banj's post-birthday celebration at Agave. Normally, I would not even consider heading towards Bonifacio High Street because it is so effing far from my house. But since she is one of my closest friends, if not my best friend, then what the hell? There were only three of us: me, her and Set. Joanne was not able to follow because she had to do daughter duties. Booness! So we had to finish all of the food that we supposedly ordered for more than 3 people. Hello diet!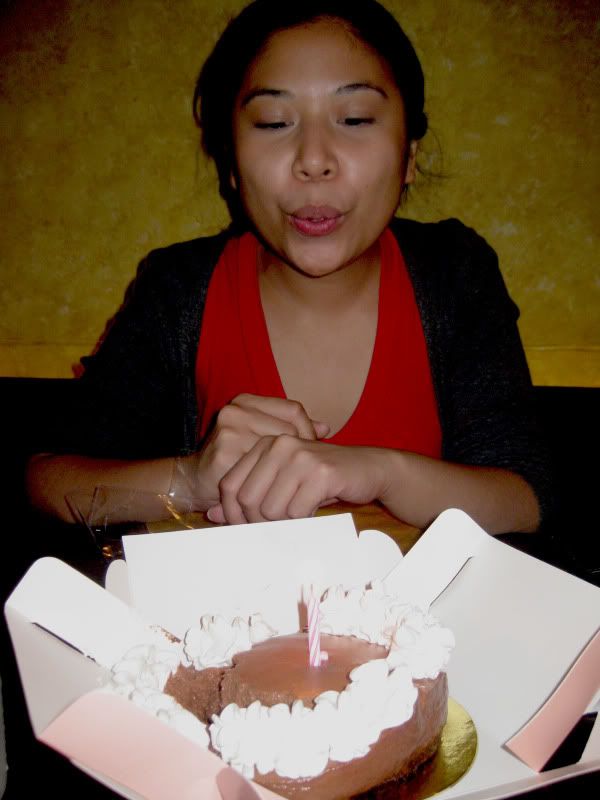 Dilapidated Choco Mousse courtesy of Set
Strawberry margarita is just love.
Look at that food! And there were only three of us!
Okay now let's get personal a bit. I was really disappointed with something that transpired this week. I was ready to open up and focus. You came in that point wherein I was struggling to define whatever it is that I had with another and I gave you the chance to prove yourself if you are much more worthy. At that point I felt you were and and I ACTUALLY CHOSE YOU. Whatever happened there? We were doing well then all of a sudden you disappeared into oblivion and I have no idea why. I have my hunches and you have your reasons. For what it's worth, I hope you get to be happy because truthfully, what you did hurt me.
It's just funny that in the beginning I thought it was me who had options. Apparently I was probably one of your many.