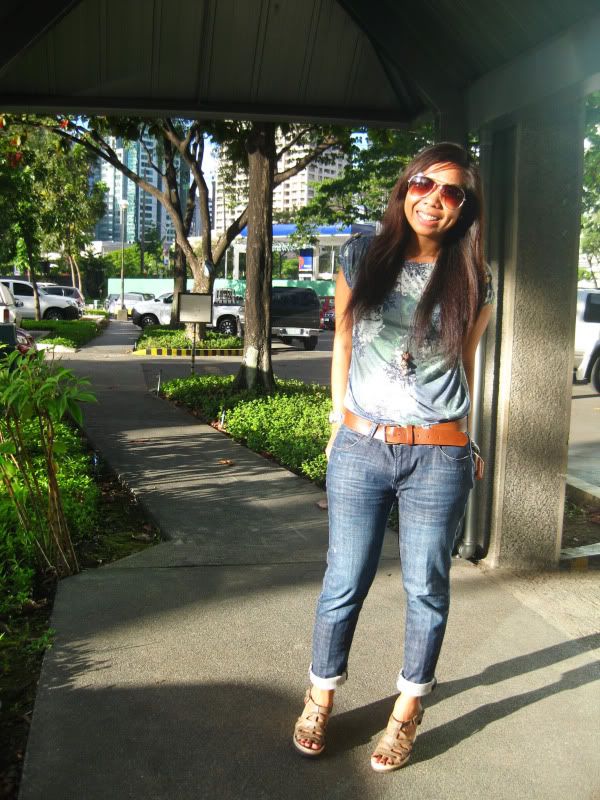 shirt - Greenhills
jeans: Her Bench
belt: Dorothy Perkins
shoes: Celine
necklace and aviators: Forever 21
bangles: from Korea
Today I can finally say that everything's fine. After going through an emotional roller coaster and that awful and agonizing phase of silence, fearing that my relationship with someone very dear to me was about to crumble into morsels, I am okay. I am proud of myself for taking the first step and getting it all out in the open because I was never really the expert in saying what I feel and seek for answers that might actually crush me. We'll get there. Maybe not now but this friendship is strong, smudged lines or not. There will be times wherein we would be second-guessing each other's motives but it's a stage we have to pass and eventually, and I know, will overcome.
I love you. You love me. That's what matters. It will never be a clean slate; but we could always buy a new one. Let's move forward and do this.
Photo credits to Julius