I'm such a sucker for poultry and I consider fried chicken as one of the staple food of mankind. So when I was introduced to Buffalo Wings years back, I fell in love. Okay OA. Haha. Anyhow, there's this place at the Ortigas Home Depot that we head over after work just to chill called Buffalo Wings N' Things.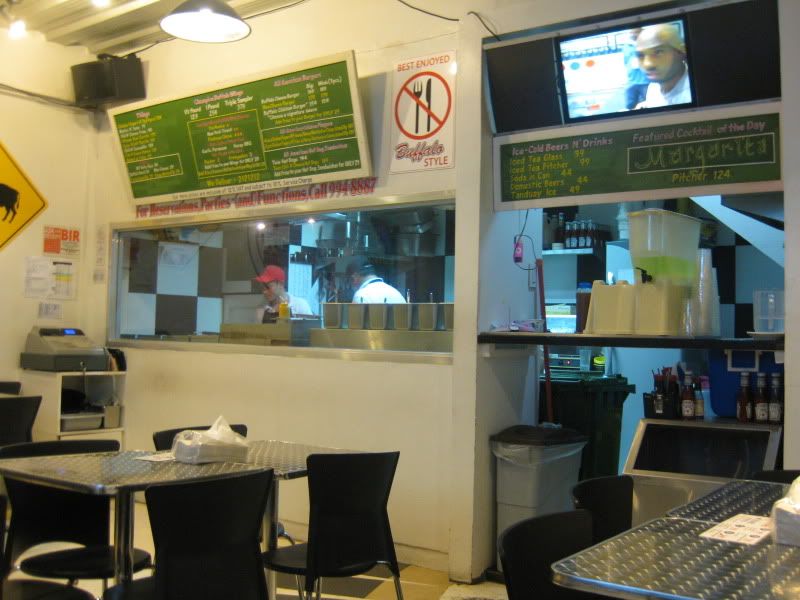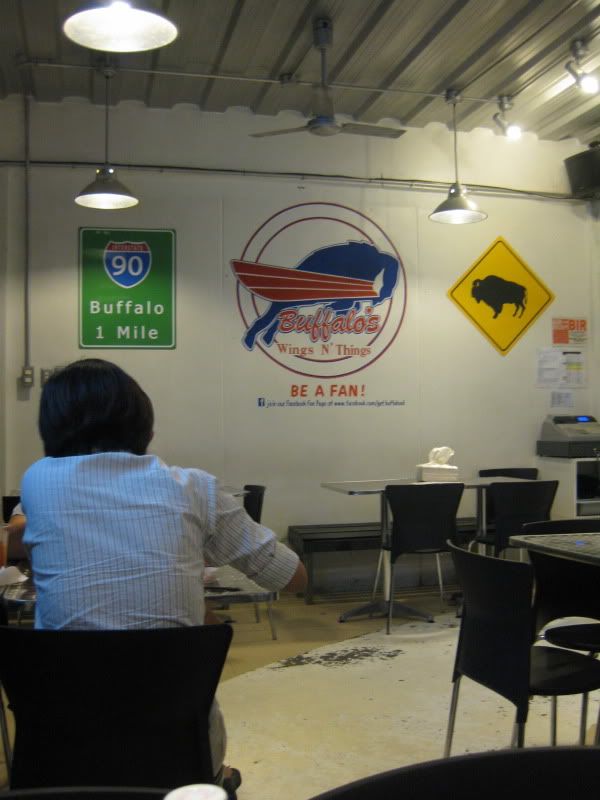 You can choose how spicy you want your wings to be. You can choose from either The Rookie, New York's Finest and Firehouse Classic. For those who dare, you might want to try Nuclear or Armaggedon. Non-spicy favorites include Garlic Parmesan and Honey Barbecue.

We always go for a mix of New York's Finest and Firehouse Classic. I want to taste my food and not burn my tongue you know?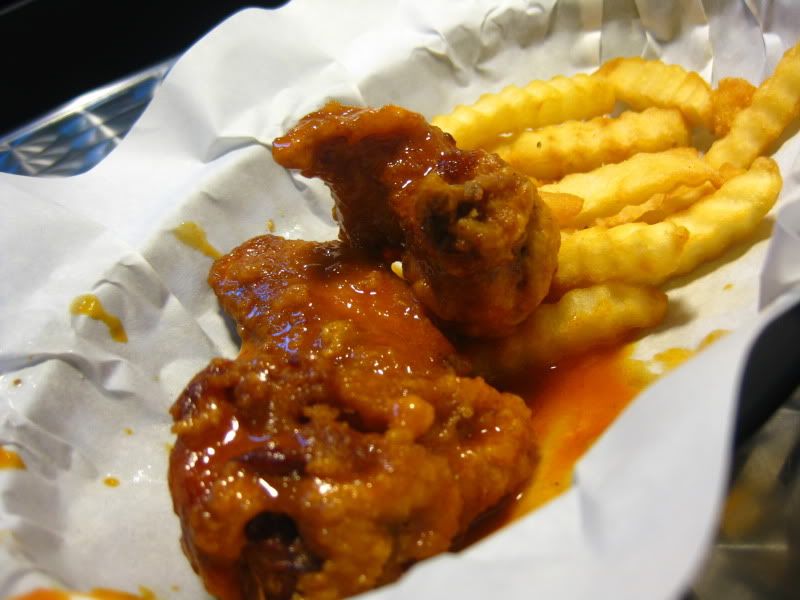 I still like my wings not swimming in sauce, nevertheless this is good food! Worth walking over for. Plus I think the guys like the pretty waitresses.
Buffalo Wings N' Things
food Street, Ortigas Home Depot
Julia Vargas Ave., Ortigas Center, Brgy. Ugong Pasig City