I haven't touched my hair in nine months. I had it
cut, colored and treated at Piandr
e last July and because I am planning to have my hair digipermed, I have grown it so long that it almost reaches my waist. I was getting bothered by the roots of my hair but I do not want to spend PhP2000 again.I decided to color it myself. I got myself a box of
L'Oreal Excellence Creme
in Dark Golden Mahogany. A box costs aroubd Php500.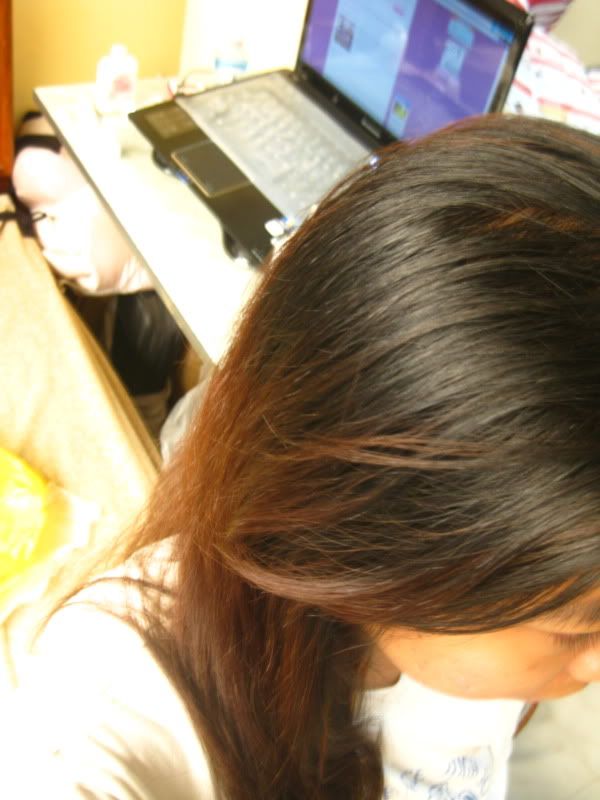 See the roots?
Inside are the following: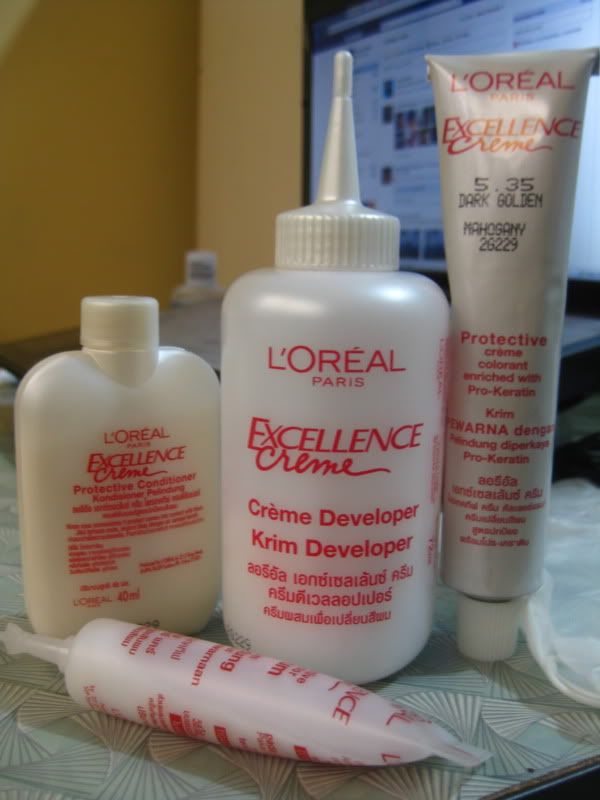 Before you decide to jump into this, test yourself first for allergy. There is an instruction written on the box just to be safe. I know someone who had to be brought to the hospital because she was allergic to hair color and she could not breathe. Scary.
Back to coloring. First you need to condition your hair with the Protective Pre-color Serum. This is needed to moisturize our hair before applying color since the dye per se contains hydrogen peroxide which can dry the hair. You leave this on without rinsing.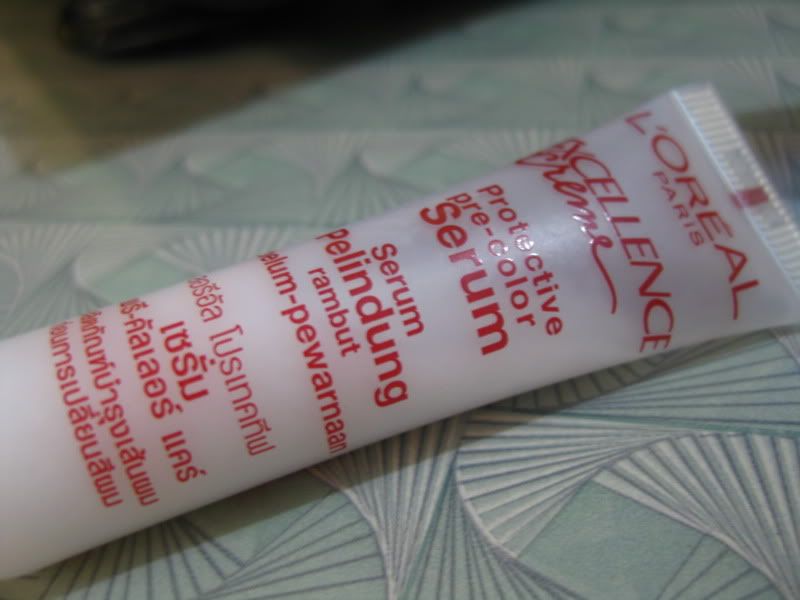 Next is the color and Creme Developer. You mix the color with the creme developer then shake. since I had uber long hair, I had to ask the assistance of Inday, our ever dependable helper. I first colored the roots before the tips so that I won't overdo it.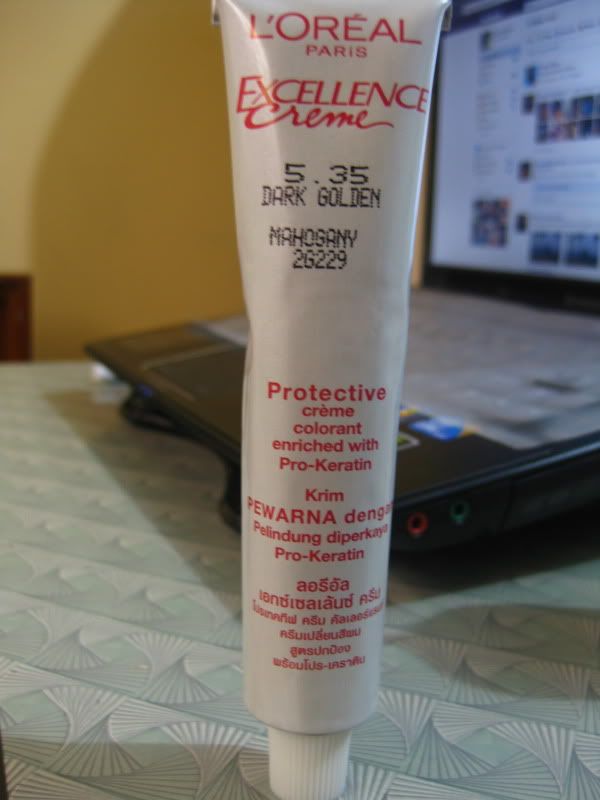 After distributing color evenly, rinse your hair then use the Protective Conditioner.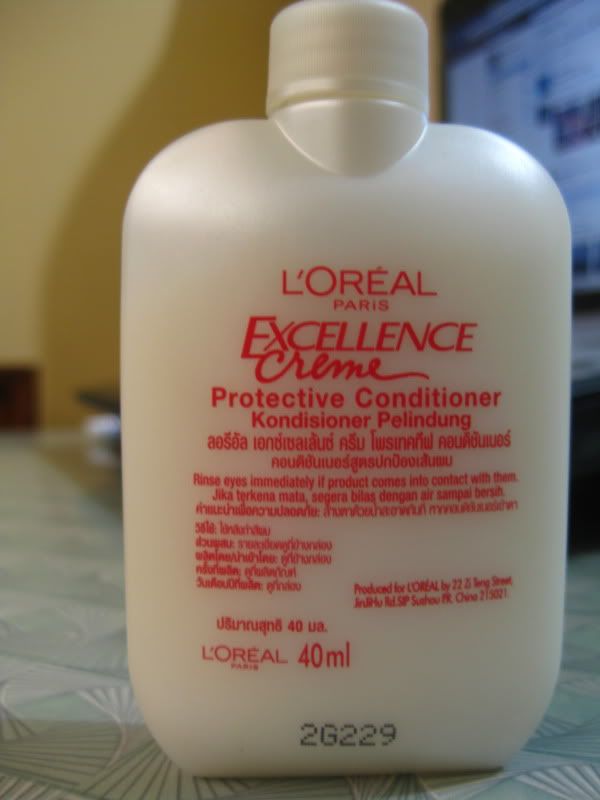 Things I learned? It is best to use a coloring brush, the one used at salons, for even coloring. Let's just say it was a good thing that I used a dark color. I wasn't able to distribute it well. Bummer. At least I know what to do next time. But even though, I would not spend a fortune on salon coloring again. I'll just ask Inday.
*****
On other matters...