Fiesta Island Seafood Hub
, conveniently acronymed (yes I'm verbalizing nouns again haha!) F.I.S.H. is a (relatively) new restaurant and videoke place near our house. I've actually been there twice for videoke but I've never tried actually sitting down in the restaurant to dine. I decided to treat my family there two weeks ago for two reasons: 1) my sister Julienne just graduated college and 2) I have a bonus. Teehee.
F.I.S.H. specializes on Filipino cuisine hence the native interiors as well.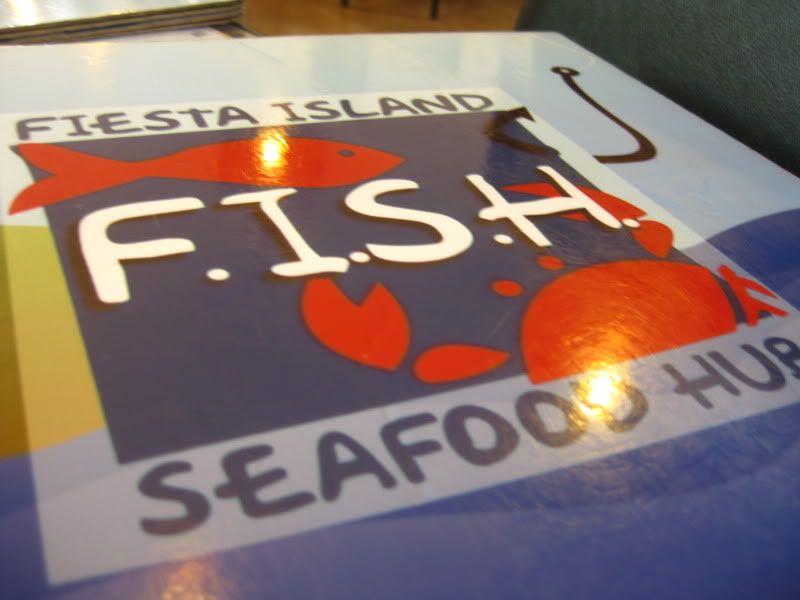 Servings of their dishes are for 2-3 people. My mom wanted to order soup so we got
Sinigang na Ulo-Ulo
which is the head part of a fish simmered in tamarind broth. I love, love sinigang!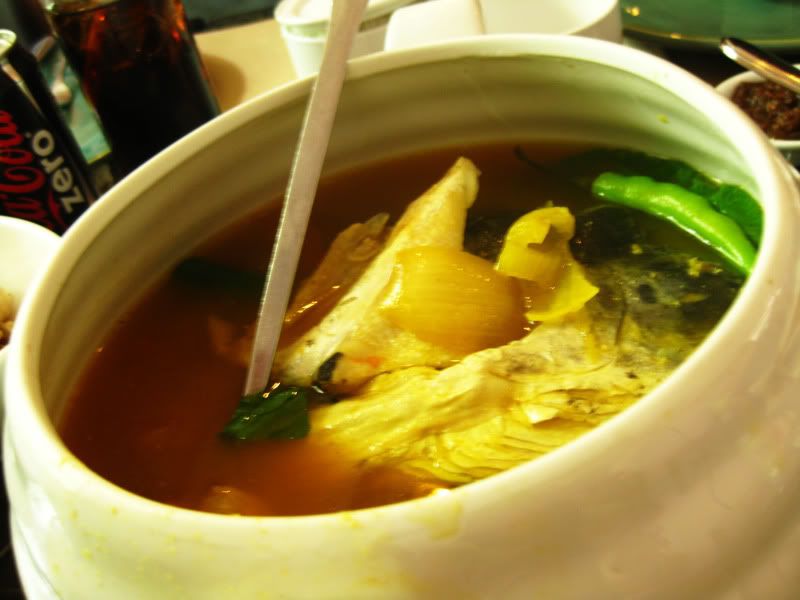 Sinigang na Ulo-Ulo (PhP 215)
My sister wanted
Kare-Kare
, actually my family loves this dish. It is beef or pork, ox tripe and vegetables in peanut sauce served with shrimp paste or in Filipino,
bagoong alamang
. We were disappointed with the serving size of this however.
The
Pinakbet Tagalog,
mixed vegetables sauteed with soy sauce and shrimp paste, was worth it. I am a big vegetable eater and I want my vegetables crunchy. No other way to serve my veggies.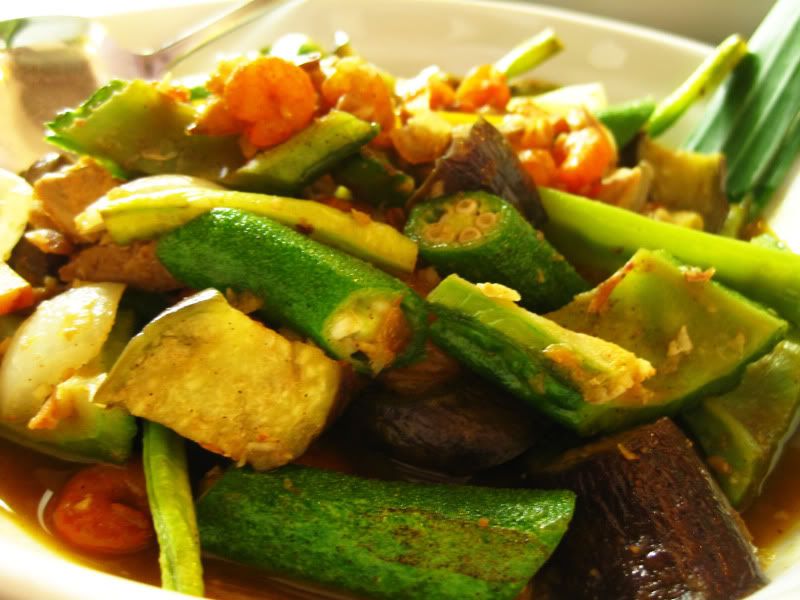 Pinakbet Tagalog (PhP 195)
They have different ways to cook your seafood. For the squid, we chose to have
Garlic and Pepper Squid
. It was cooked just right and did not turn out to be rubbery like. Me likey.
Garlic and Pepper Squid (PhP 225)
The others were staples,
Fish and Chips
and
Grilled Pork
(which I was not able to take a photo of). I think they would taste the same anywhere haha. For drinks we had
Sago't Gulaman
(tapioca balls and jelly with syrup) and
Green Mango Shake
. Sago't Gulaman reminds me of my kindergarten days. :)
Fish and Chips (PhP 195)
Sago't Gulaman (PhP 75)
Green Mango Shake (Php 75)
Since my sister graduated, they gave her this cute, and delicous, cupcake. Aaaw.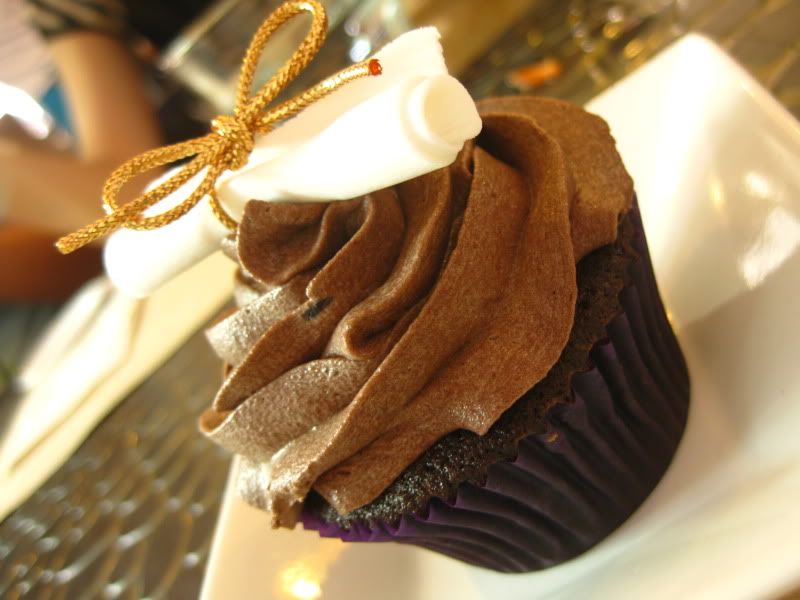 Super cute!
If you happen to be near Visayas Avenue in Quezon City, I highly recommend trying this place out, especially if you are a videoke junkie like me. The food is really good and at a reasonable price. Very worth your bonuses folks!
Verdict: 4 clams
F.I.S.H. is located at Visayas Ave. corner Congressional Ave., Quezon City