You know what I loved about the whole Dumaguete experience, good and bad alike? It's that we have grown to be tremendously closed that we bashed our livers 3 times in a span of one week.
Central Pioneer, 03.23.2011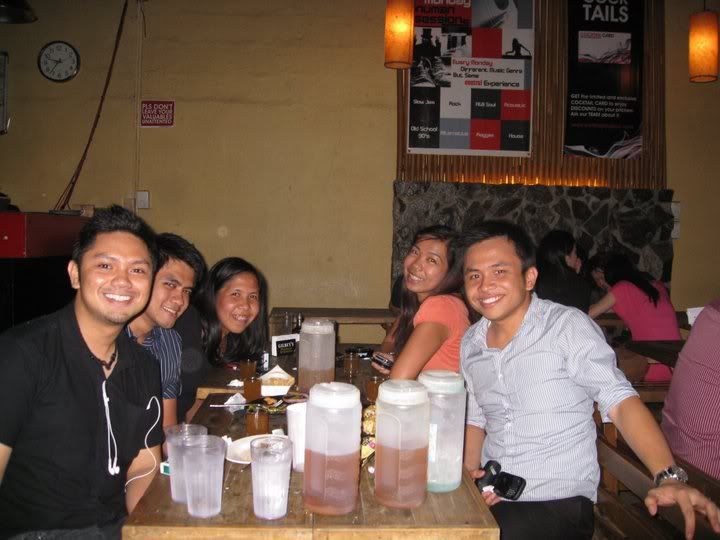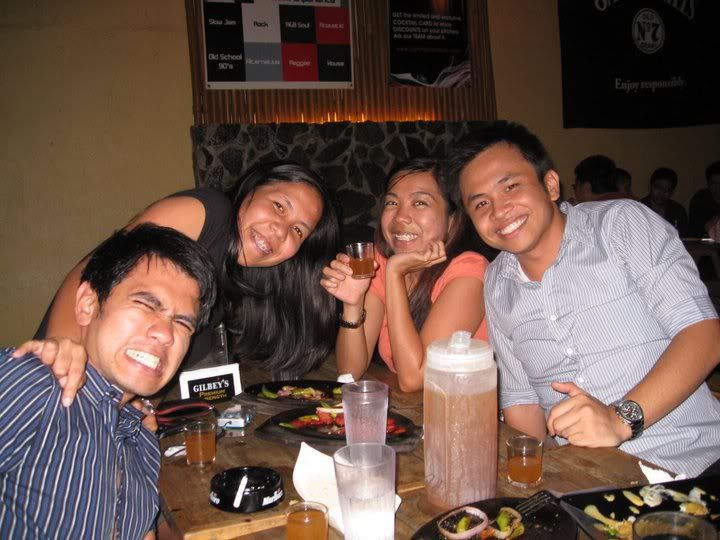 Central's Cheesy Potatoes are love! Well I love everything made of potatoes so this is a no brainer. we drowned 3 liters of Bad Boy and 3 liters of Bad Trip. That makes more than a liter for each of us. That explains this photo: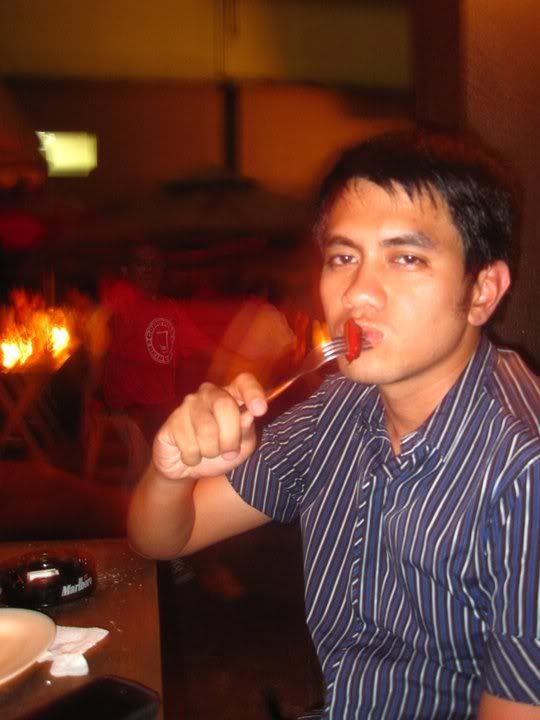 Death by hotdogs.
He actually asked Joanne to take that photo. Voluntarily.
Distillery Jupiter, 03.25.2011
In celebration of Joanne's promotion. Woot!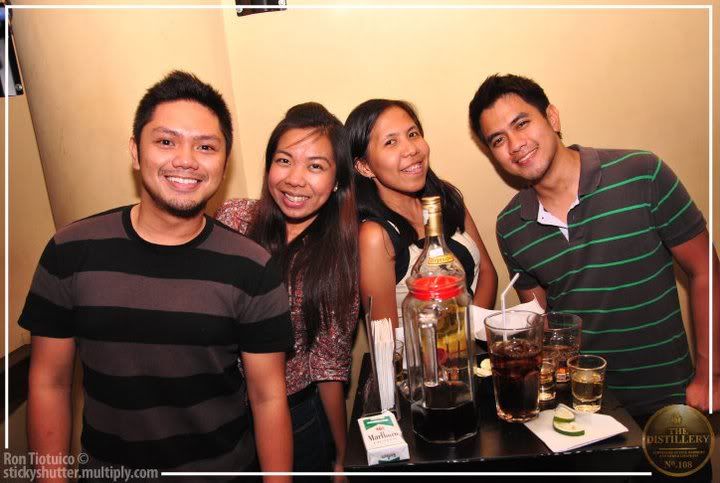 Sober pic.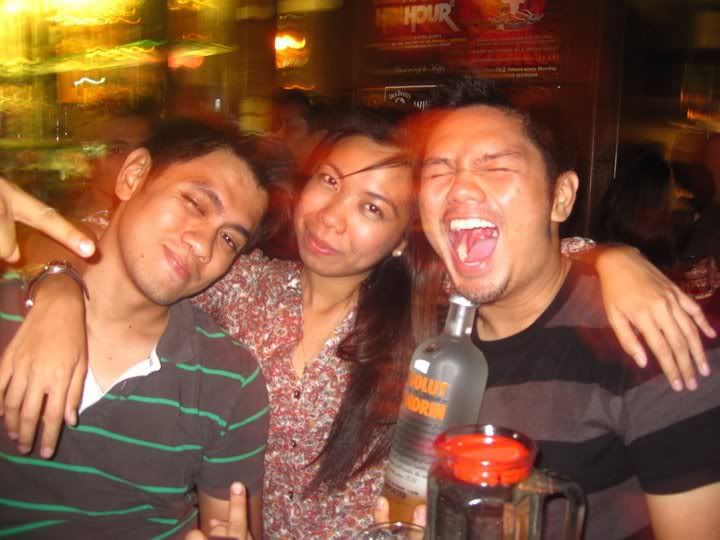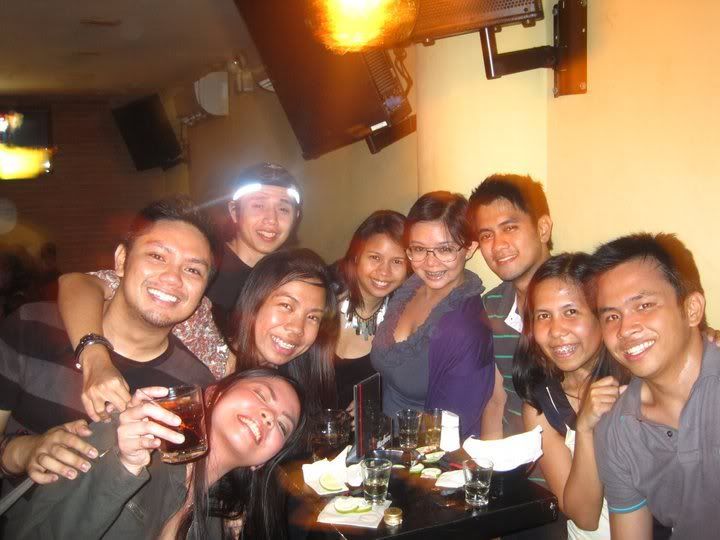 Joanne and I invited Giulia and Ana (who was with Gents) and introduced them to our group. Oh dear I got so wasted here that I wouldn't want to talk about it. Haha.
Kusina Republika, 03.29.2011
In celebration of Joanne's photo with Phil Younghusband. It was only Joanne, Julius and me. We do not have any photos. Sad.
Well because of all of these, I ended up sick. I am writing this while on Sick Leave actually. LOL.