I've always heard friends raving about Serenitea and how good drinks here are. I was so adamant in trying them that I was willing to go to Little baguio in San Juan. Good thing that I discovered that there was a branch near the Greenhills Shopping Center inside the North Greenhills Subdivision. I dragged my sister there last Sunday after shopping.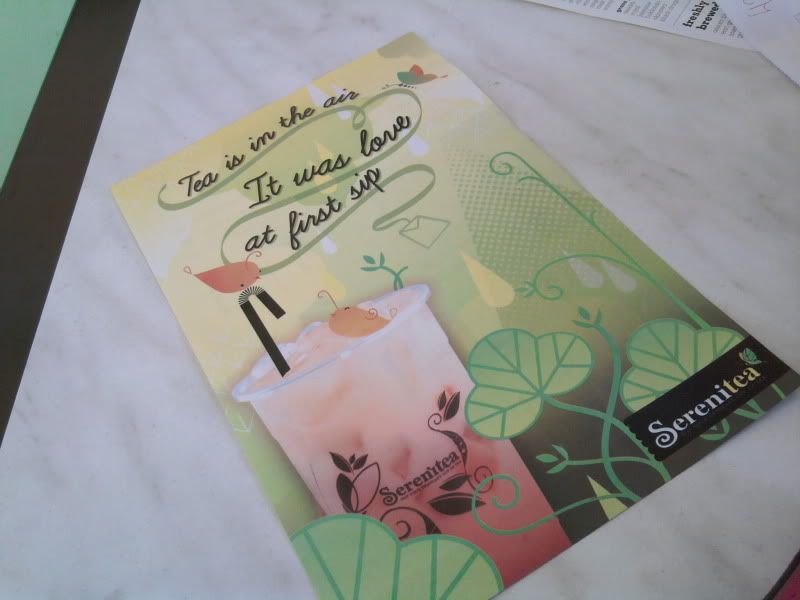 Serenitea boasts of having freshly brewed and customizable tea. You can adjust the sweetness of your drink and add the toppings, they call it sinkers, that you want. I was told that their best seller was the Hokkaido Milk Tea. I had mine with pearls and 50% sugar. My sister had Chocolate Milk Tea because she's not adventurous like that. I actually think that 50% sugar is the way to go so that you can still taste the tea and not overwhelm it with sweetness.
Hokkaido and Chocolate Milk Tea - (M) PhP 95; (L) PhP105
Because we were hungry we tried the Pepper Sweet Corn and Chicken Chop. I think the corn was overpriced but it tastes good so who cares?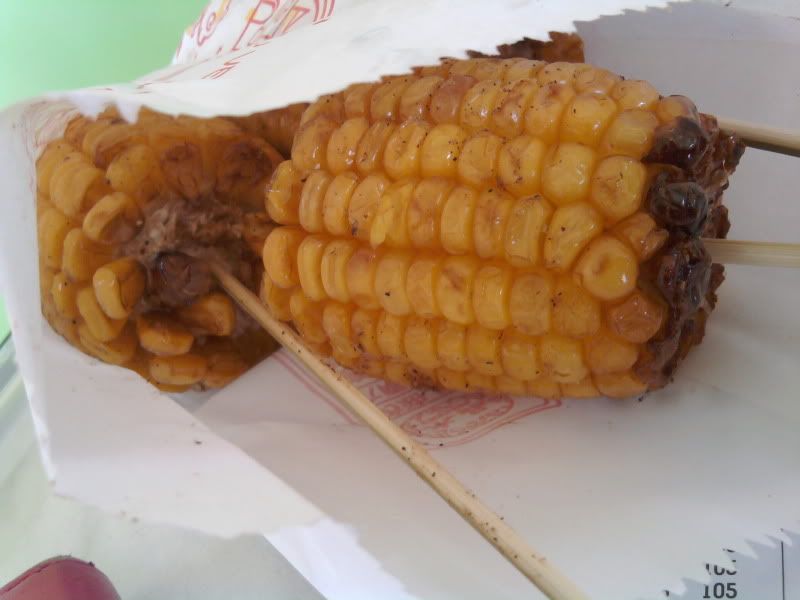 Pepper Corn (PhP 60)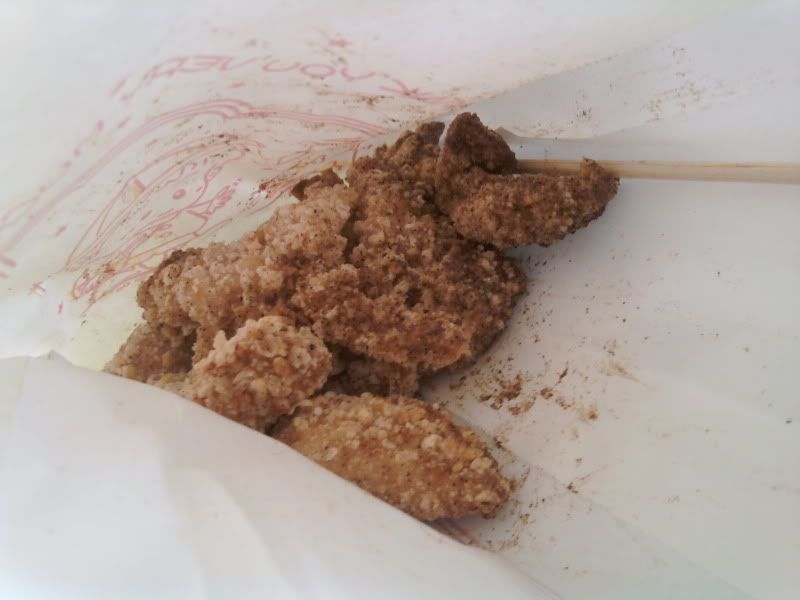 Chicken Chop (PhP 70)
My only complain about this place is that it is outdoors so it is very hot, especially Manila weather this summer. So to beat that heat down, go get yourself a cup of Serenitea.