Asian make-up has invaded the Philippine market like storm the past year especially with the surge of Blemish and Balm (BB) creams. I was skeptic at first but after reading a lot of blogs, I was convinced to go get myself one. I visited
Etude House
at SM Megamall.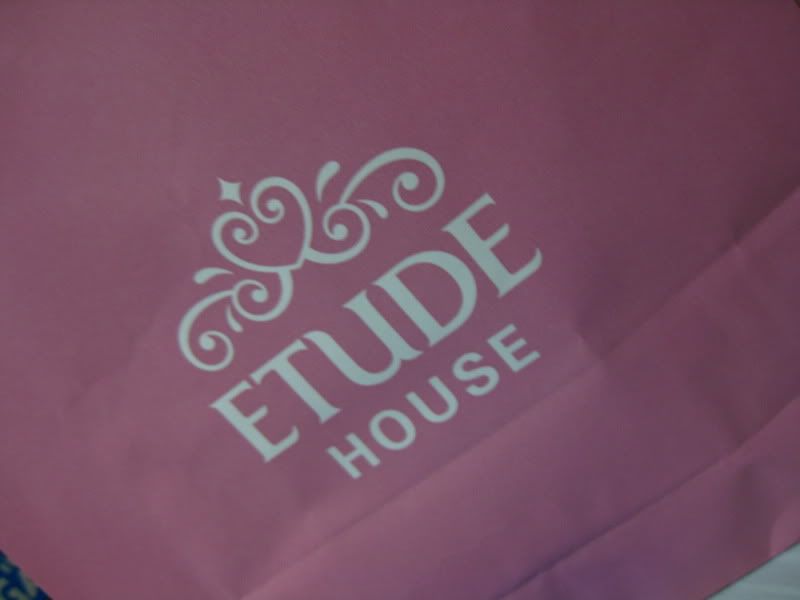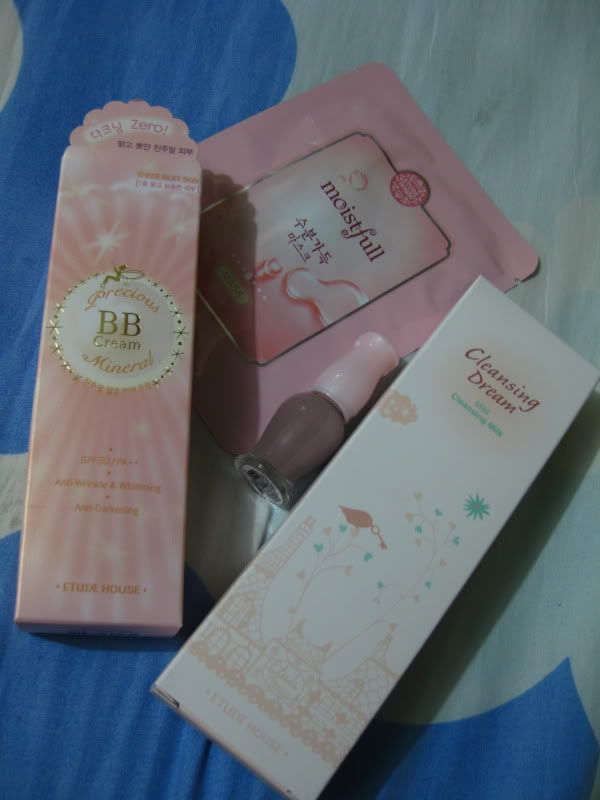 My haul! I love how the packaging is all girly!
So what exactly is a BB Cream?
According to
Squidoo
,
"BB Cream or Blemish Balm Cream is among Asia's hottest beauty products right now. Where did it come from and how did it become so popular?t is said that the formula comes from Germany where dermatologists prescribe it to heal laser skin surgery because it has soothing and skin-regenerating properties. Famous South Korean actresses then began using it for beauty purposes and since Asian dramas are huge all over, a craze was born. The trend that started in Korea first spread to Japan then to South East Asia and is now quickly making its way to Europe and the USA."
BB creams are more like between tinted moisturizers and foundations. I bought the
BB Cream Minerals
(PhP 698).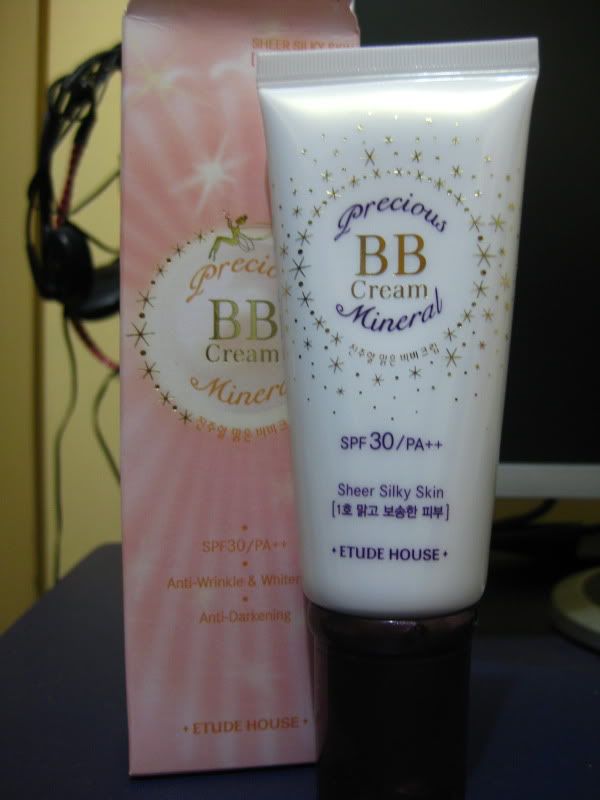 My only problem with BB creams is that, unlike foundations, they only come in one shade. It can be solved by putting on powder on top of it but I always get paranoid that my face looks too white. Especially now thati just came from two beach trips. My greatest nightmare would be to look like a floatng head dipped in baby powder.
I was supposed to get the cleansing oil but the saleslady told me to get the Cleansing Dream (PhP 498) cleansing milk instead because of my *ehem* sensitive skin.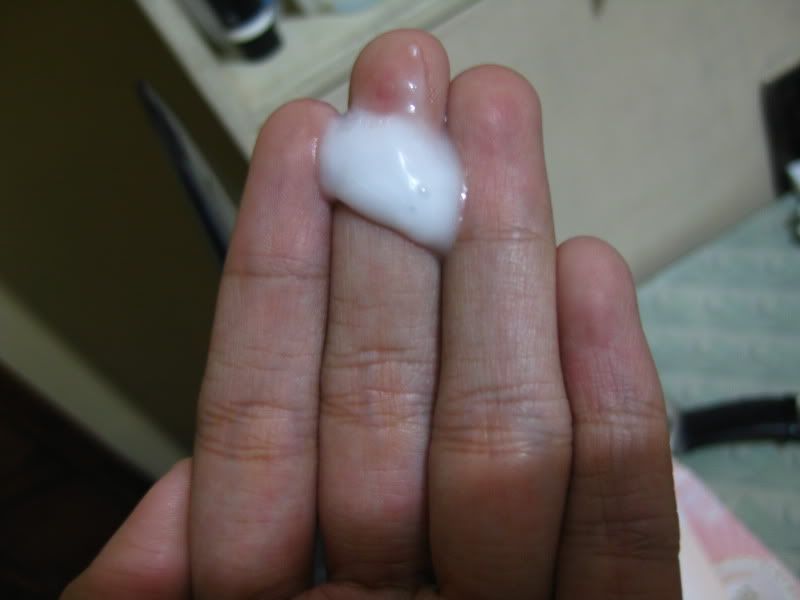 I was surprised to find this taupe nail polish at such a cheap prize! PhP 48 to be precise.
Oh and since I reached Php 1000, they gave me a freebie.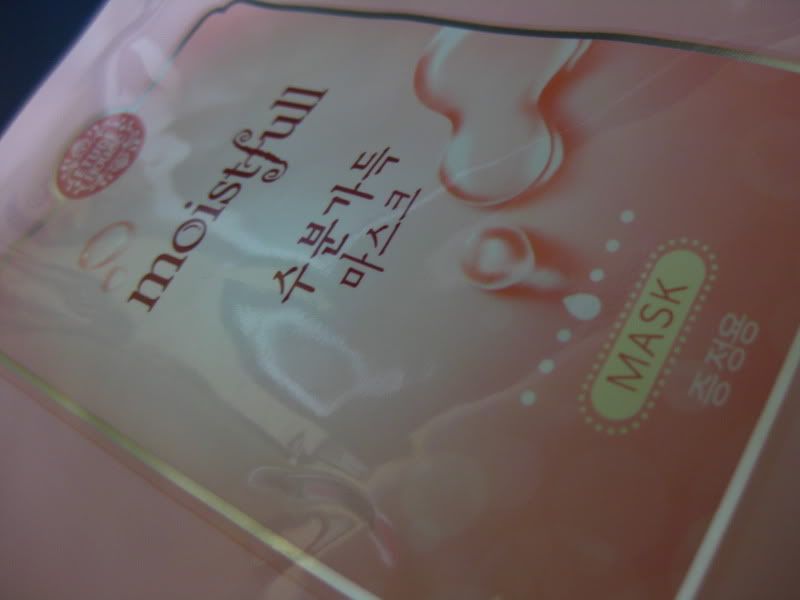 I haven't had the time to explore their makeups but I would most certainly be back at their store to check on what they have for the eyes, cheeks and lips.. Everything's just so cotton candy and frilly and girly! Not to mention pink!
But most of all...
Hooray Sandara Park!