My friend Ria, who is based in Dubai, went home last week so we scheduled a beach trip which kind of took forever to plan but after a lot of changes we finally got to do it! With Joanne behind the wheel, we set for Zambales last weekend. Zambales is such an easy escape from the hustle and bustle of Manila with the existence of the Subic-Clark-Tarlac Expressway (SCTEX). Our first stop was to do some grocery shopping at Puregold and eat lunch at
Meat Plus
.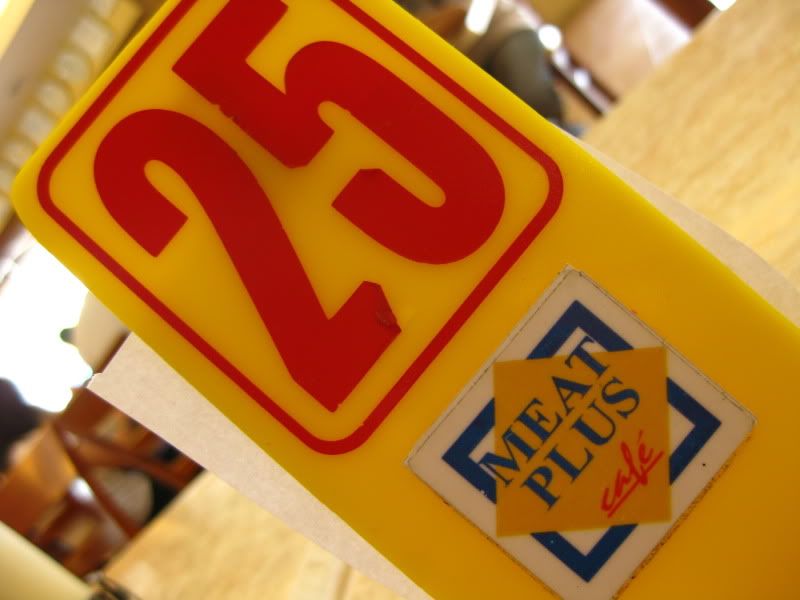 Meat Plus is some kind of a must do when in Subic. Apparently, it's been there since the time of the American bases. I ordered the combo meal of ribs + rice + soup + drinks.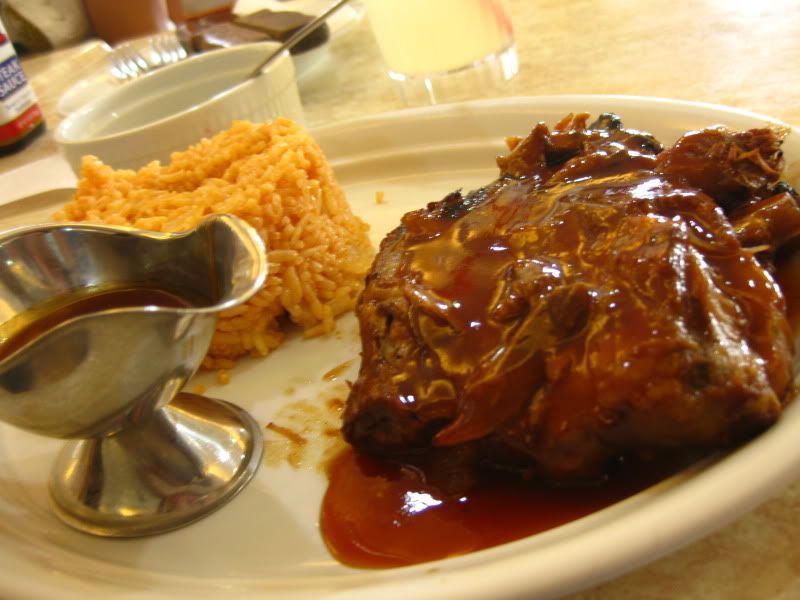 Yummeh!
Off we went to
Crystal Beach Resort
in San Narciso, Zambales which is a one-hour drive away from Subic to go surfing. It was my first time and I was excited!
Surfboards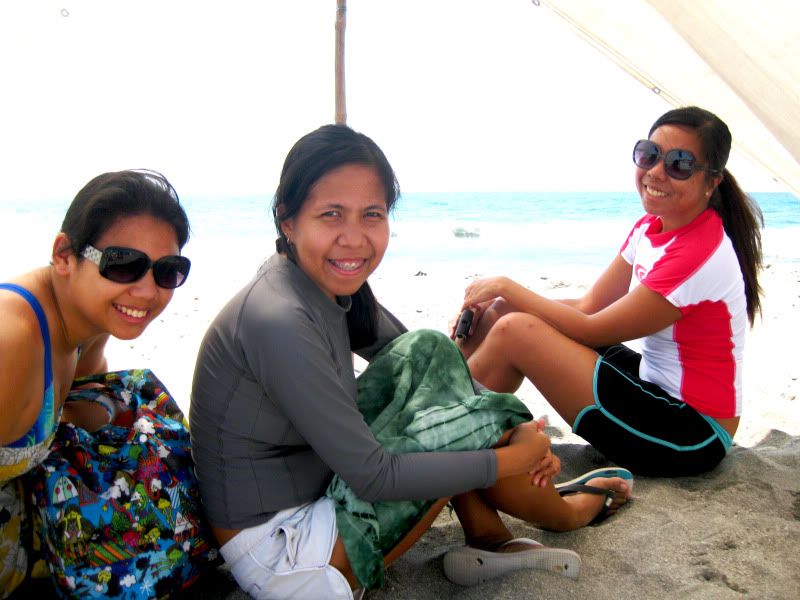 Waiting for the instructors
Instructions!
So how was my first surfing experience? Let's just say that I got bruises on both knees and I never got to stand up the board. Hahaha. Tip: wear a very tight rash guard. VERY TIGHT.
After the tiring day we headed over to
Subic Bay Travelers Hotel
. It was new, no frills but very nice. Their kitchen is not yet done so there's no complimentary breakfast.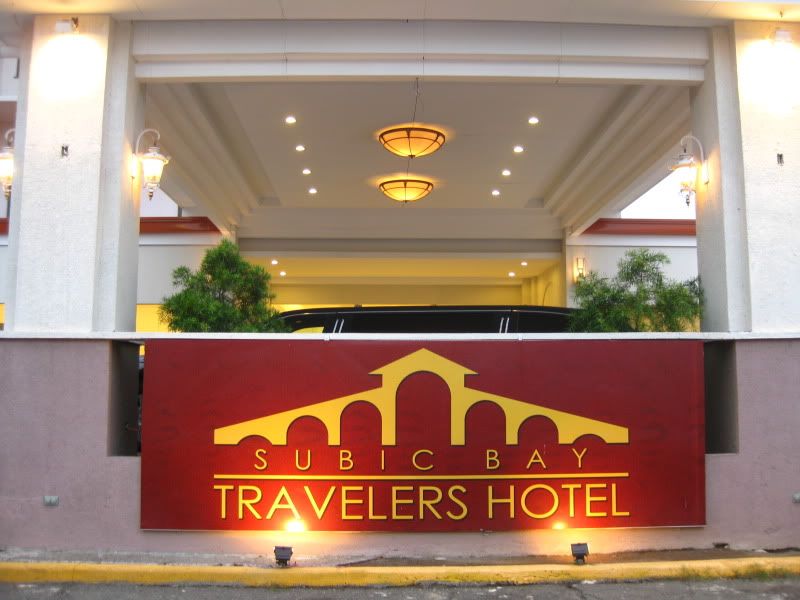 Hotel facade.
Our room number.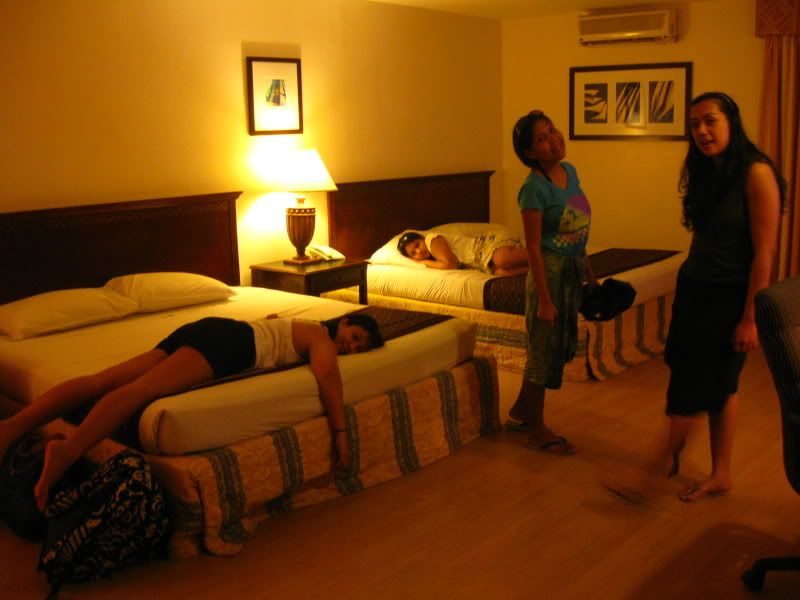 Tayerrrrrd!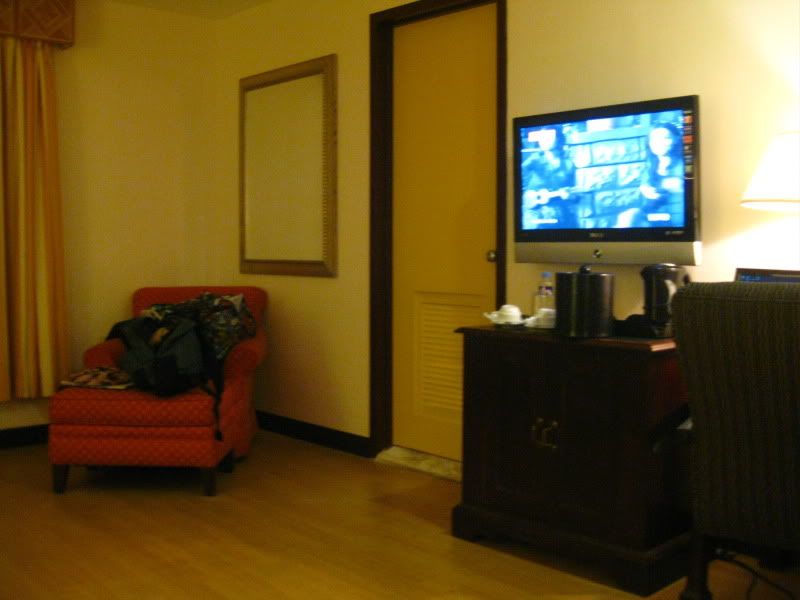 We took a bath and took a rest before getting dinner. Ana and Joanne were totally zonked out so it was just me, Ria and Kelly who went out to look for
Xtremely Xpresso
, which was highly recommended by Joanne. I really wanted to go because I felt that my body was yearning for caffeine.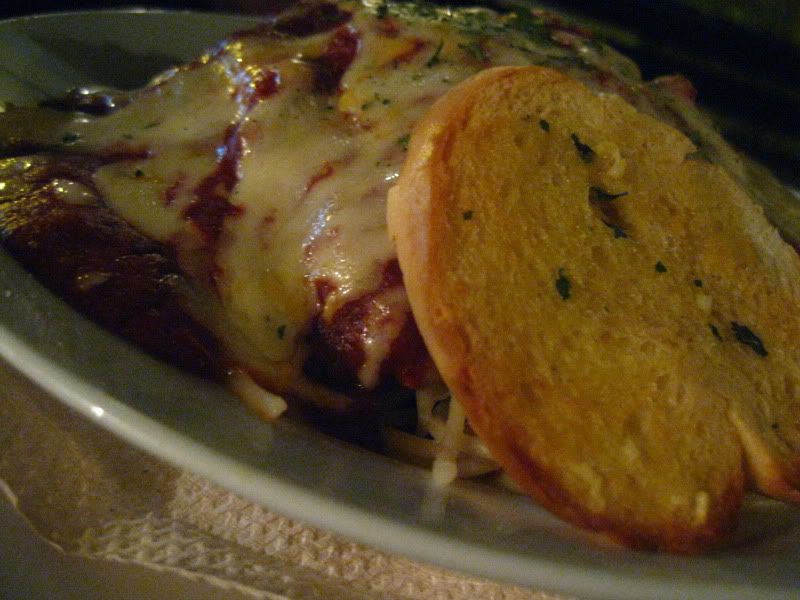 Chicken Cutlet Parmigiana
Big Ben Pizza
I must say, I was impressed with their food. The pasta and pizza were just superb! I would definitely go back here when I return to Subic, if only I would remember the directions to get here. Haha. We got back at the hotel to do the following:
1. Cyberstalk
2. Watch wedding AVPs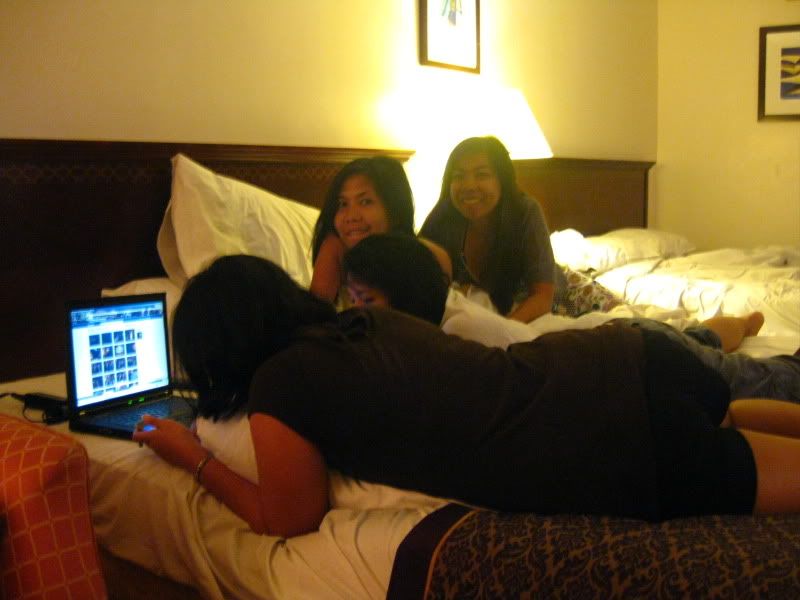 3. Eat Cheetos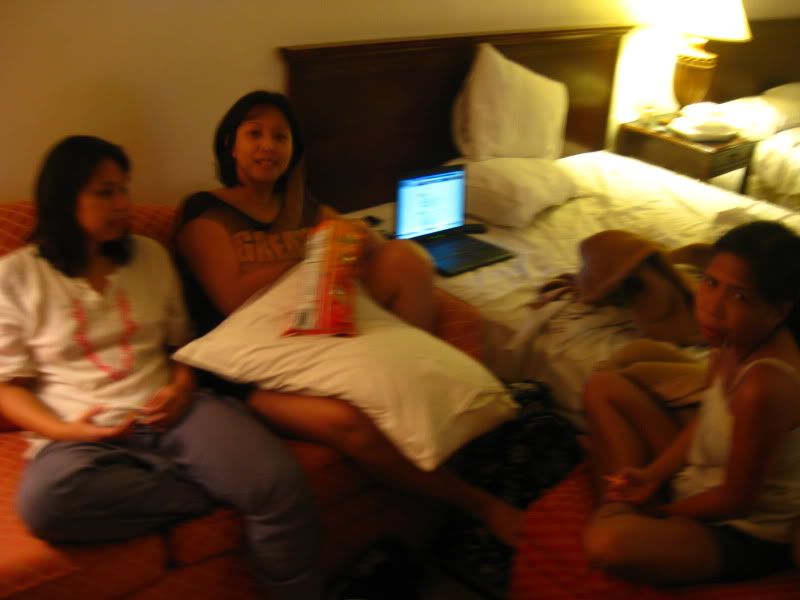 4. Drink!!!
The next day we ended up having Spam, Tuna paella and Bacardi for lunch. Oooh Century Tuna Paella, you are just the bomb!
One for the road!
We headed for
White Rock Beach Resort
but ended up retreating because the price was just no so worth a day trip. I mean, 650 for, erm, three hours? Update your site come on! Their site says that the day trip only costs PhP 350 (with turon and iced tea mind you). Hassle. Tsss. So we had to drive back and find the next best alternative,
Camayan Beach Resort
which was at the other side of Subic where the rate was only PhP 300 per person. Hihi.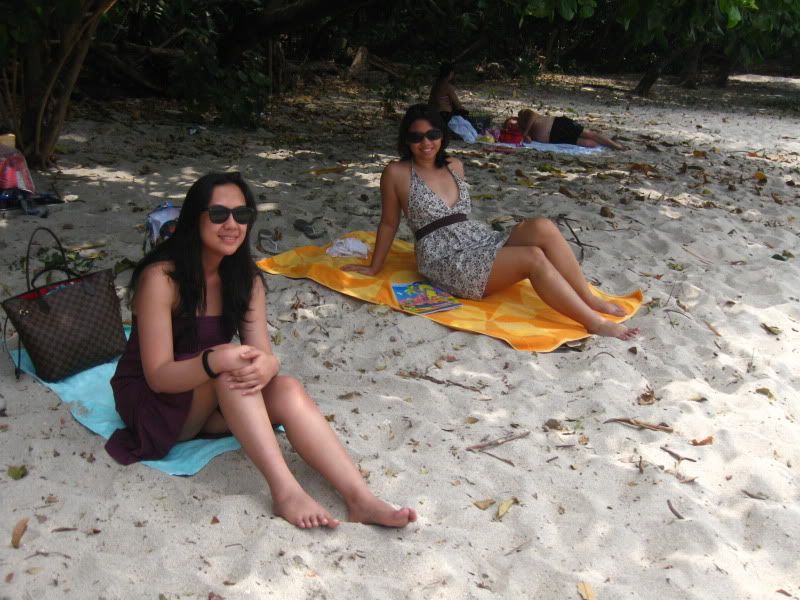 The loungers.
The sea bums.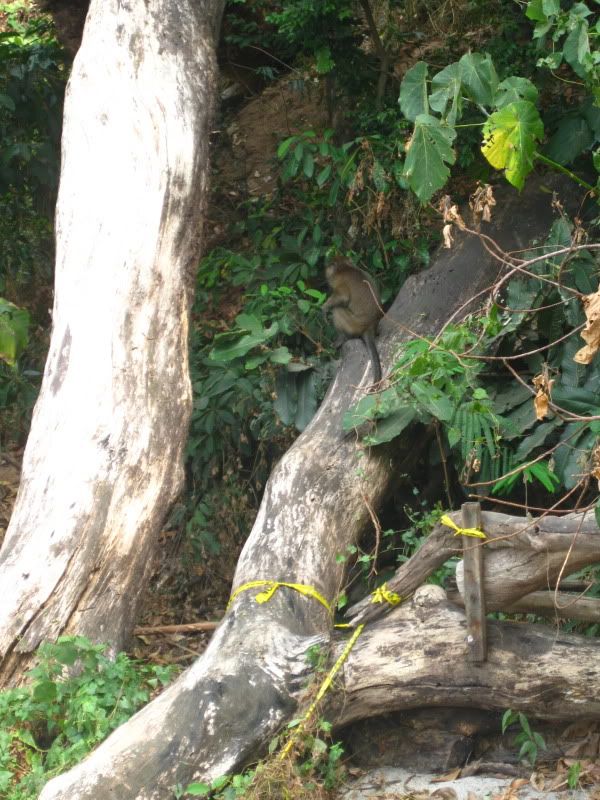 The special guests: MONKEYS!
This trip was epic! I was just so glad it pushed through because these girls are just hard to round up! 'Til the next trip girls. Camsur maybe? :)