It was accidental that RK, Julius and I found ourselves at Papa John's last Thursday. The ulterior motive of heading over to that mall was to go get the schedule of the Street Dance class at Gold's Gym, which we did in only 5 minutes. RK told us that food at Papa John's was good so Julius and I were swayed.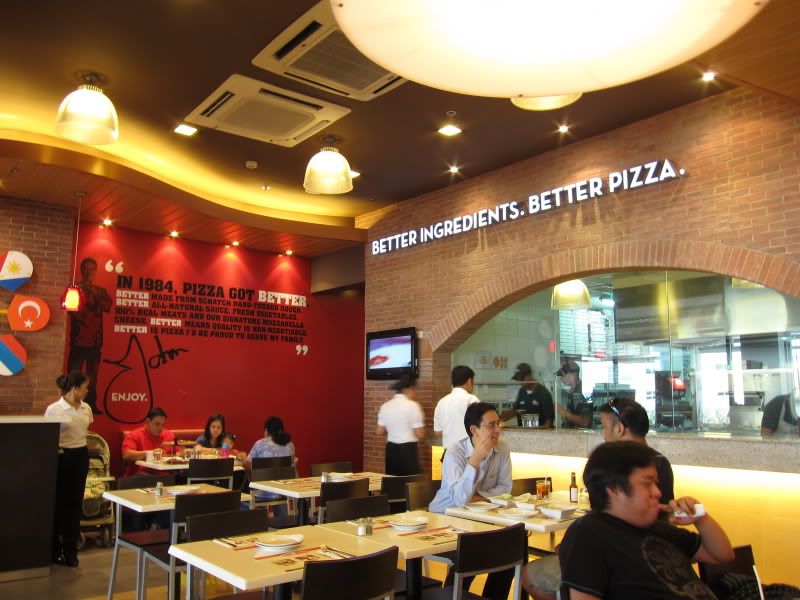 We started with the potato wedges because I am such a fan of potatoes. Basically the only different with this one is that you dip it in pizza sauce rather than ketchup. I think it needs a little more salt though.
Potato Wedges (PhP 90)
I'm not a fan of cream sauce but I thought their carbonara was more than okay.
Spaghetti Carbonara (PhP 180)
The pizza I loved! The dough was really chewy and the toppings were hefty. The way they served it was pretty interesting as well: with melted butter and this chili they call peperoncini. RK said it tasted like pickle though.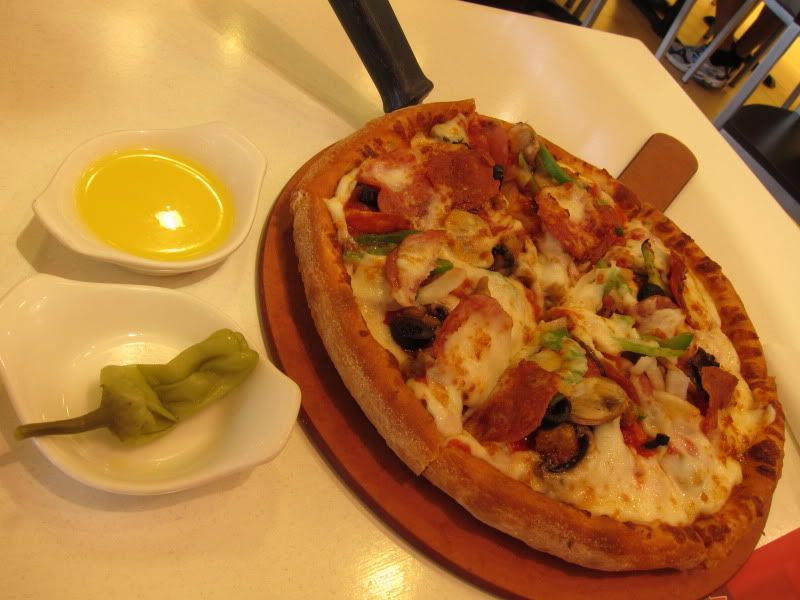 9" Super Papa (PhP 320)
The place looks good and the price is pretty reasonable. The place could probably accommodate around 30-50 people including the outside tables. It would also be ideal to bring kids here because of their menu. Go for the pizza. I highly recommend it.
Papa John's is located at the Veranda, Robinson's Galleria.