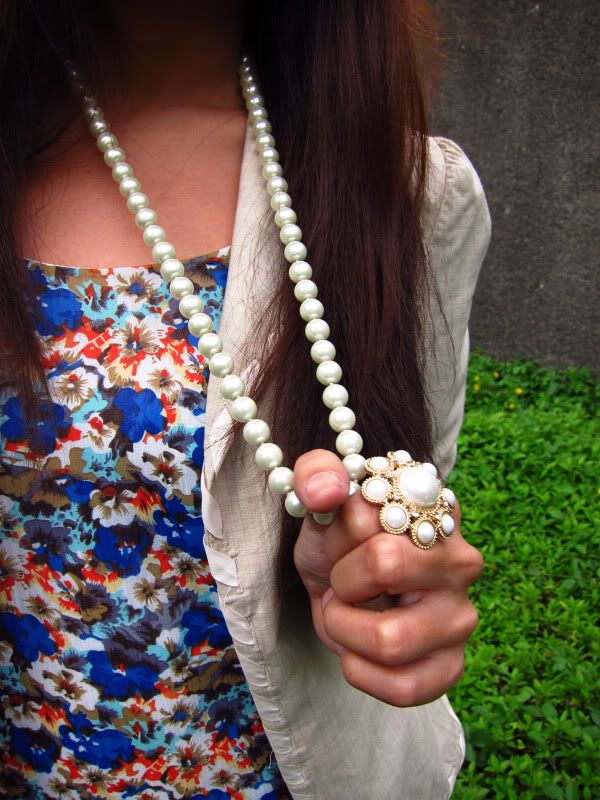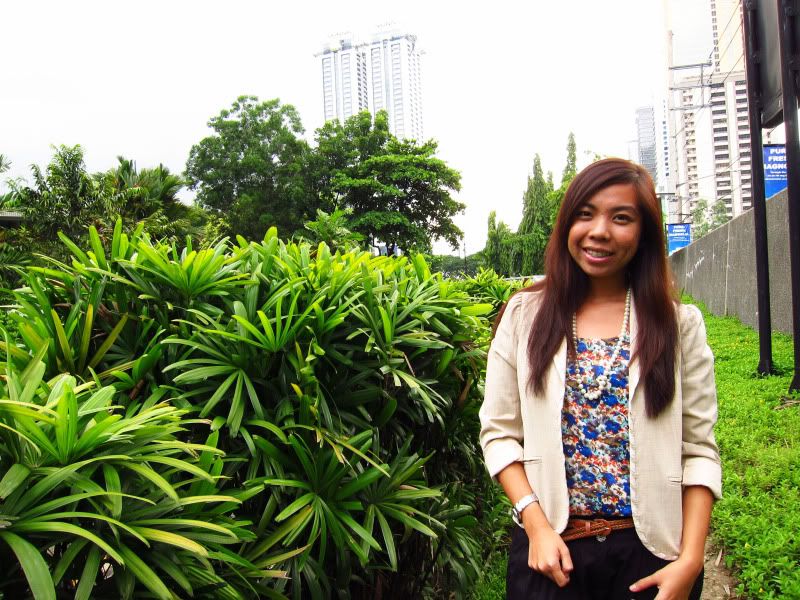 top and pants: Greenhills
blazer: thrifted
shoes: Celine
faux pearl necklace: 168 Mall
ring: Forever 21
Espadrilles: Celine
If it were up to me, then we'd both be happy. Sadly it isn't. The cosmos just decided that it's probably a nice event to screw us up and threw us in this melting pot of chaos and misery; and no, I dare not challenge the cosmos for that would be suicidal.
Not to mention futile and stupid.
Anyway, I don't get the weather. Manila summer is so fickle.