Soba is the Japanese for buckwheat and in Japan is synonymous to any thin noodle. Truth is, I'm not really a fan of noodles other than Italian pasta and Pad Thai but I sure am fond of Japanese food. There is this small Japanese restaurant called Komoro Soba inside SM Megamall that unless you know about it, then probably you won't get to find it. I went there with my officemates Julius and RK for lunch the other day.
They have quite a number of ways of preparing your noodles. To begin with you can choose between Soba and Udon, which is the thicker one. You could also have it hot or cold. Because of this extensive noodle menu that I got myself Hot Karaage Soba and coupled it with Age Tofu.
Hot Karaage Soba (PhP 95)
Age Tofu (PhP 29)
Enjoying my Soba.
The noodles were cooked fine and it tasted just right. For someone who is not really into those, I enjoyed my food. As for the tofu, I love anything soy and for the price it was worth it. The boys, being boys, just had to have their rice. Komoro Soba has seven Donburi choices.
Katsu Don (PhP 74)
Gyu Don (PhP 74)
I returned two days after with another officemate Rose. This time we sampled their Bento. Rose had the Katsu Bento while I had the Kara Age Bento. The bento boxes come with macaroni salad, miso soup and fruit. Sorry for the blurry and less than fabulous photos because I did not bring my camera that time.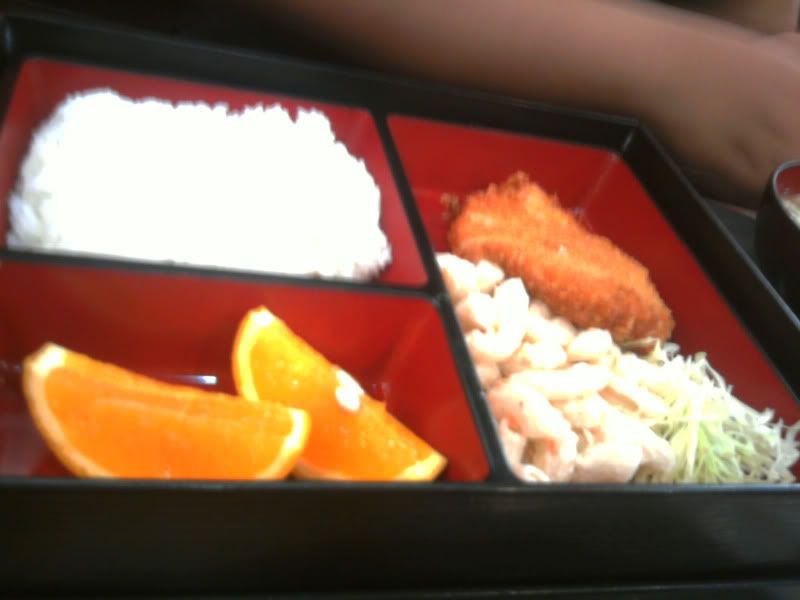 Katsu Bento (PhP 108)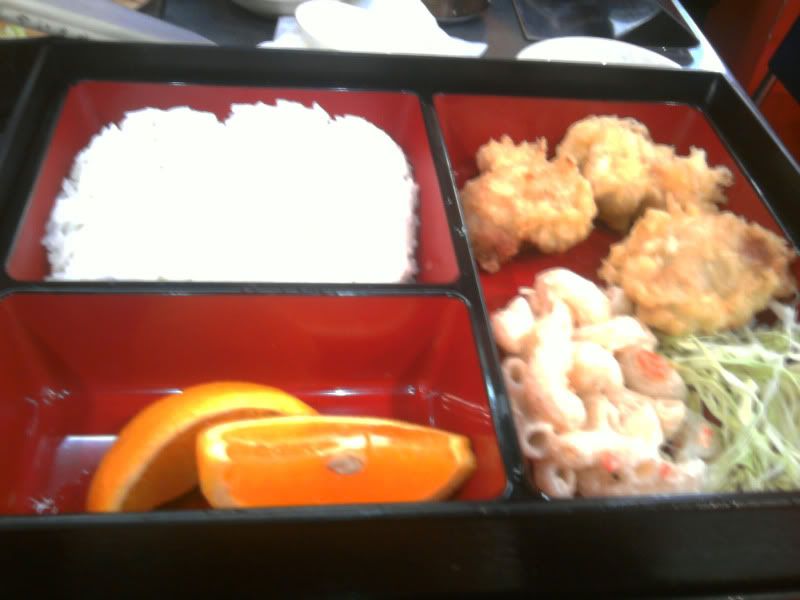 There was nothing fascinating with my set, the macaroni salad was even bland. The miso soup was alright though. It came with the set but you could get a bowl for PhP25.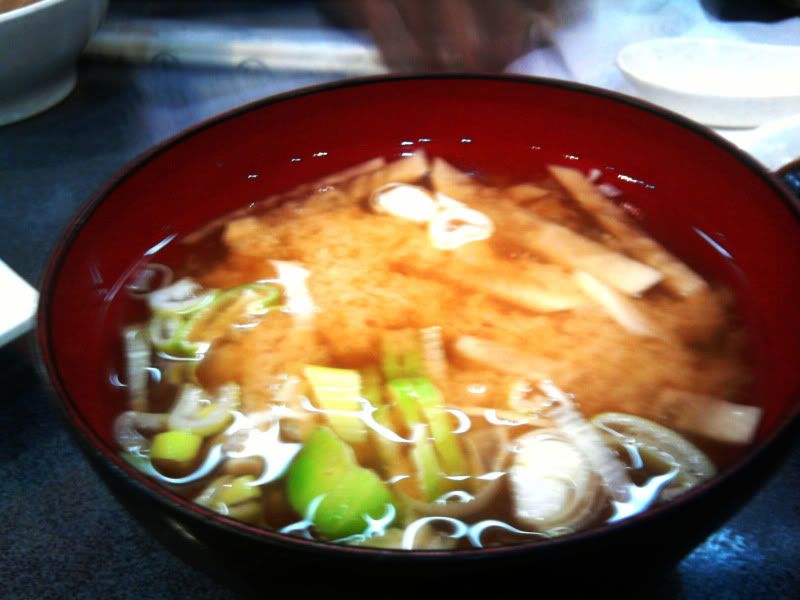 The Kaki Age did not meet my expectations. I was looking for the kamote and that of Teriyaki Boy still tops my list, but then for PhP29 I should not complain.
Kaki Age (PhP 29)
Kani Salad tastes like, well, Kani Salad. I'm biased to crabstick so I loved this one.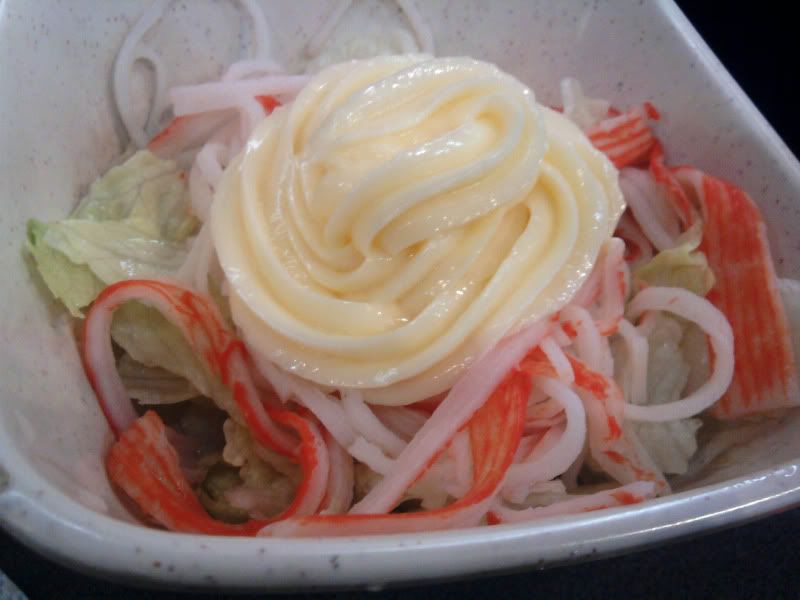 Kani Salad (PhP 72)
Komoro Soba is affordable Japanese. It does not cost much and is a deviation from your usual commercial Japanese fastfood. I would definitely go back for lunch one of these days.
Komoro Soba is located at UGF Building A, SM Megamall, Mandaluyong City.