Chatime is a milk tea company which hailed from Taiwan and is probably the largest milk tea chain in the world. I first got a glimpse of it when I passed by its stall at Landmark Makati. Apparently, they also have a branch located at the ground floor of Robinson's Galleria. I swear, milk tea is the new coffee.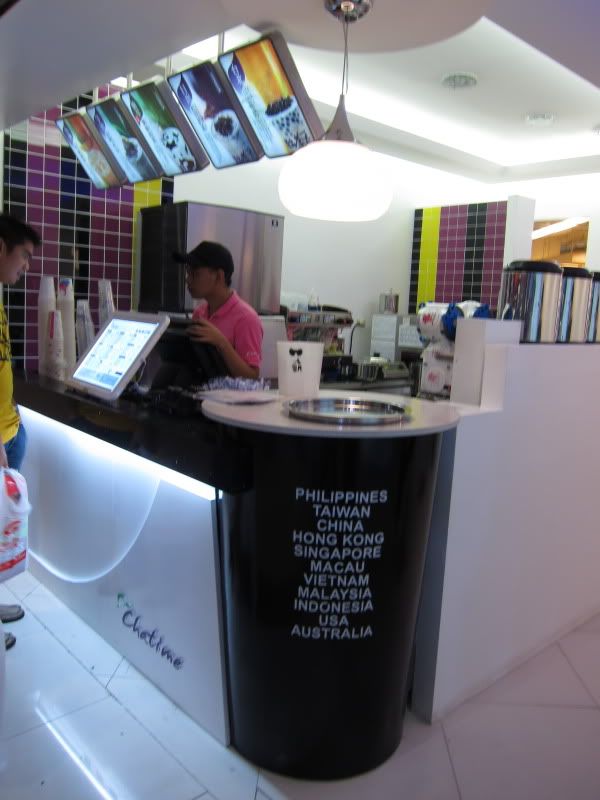 Branches all over.
They have so many variants that the fickle in me got really stumped. Just like the others, you could customize the sweetness of your drink and choose the toppings or sinkers or whatever you like to call them. what I like about this is that it's a tad cheaper than its competitors.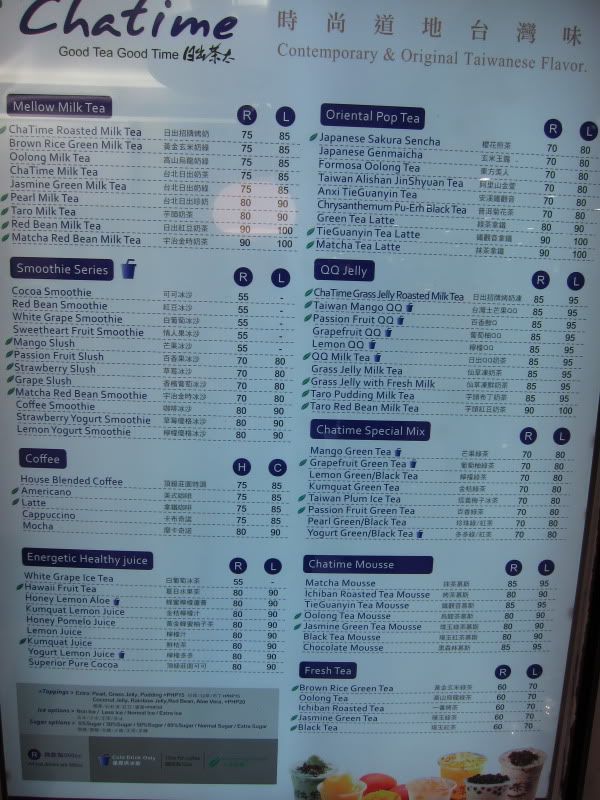 I was with RK and Julius that time but Julius was not a fan of milk tea so only RK and I got our fix. He had the Pearl Milk Tea which is your typical, no frills drink.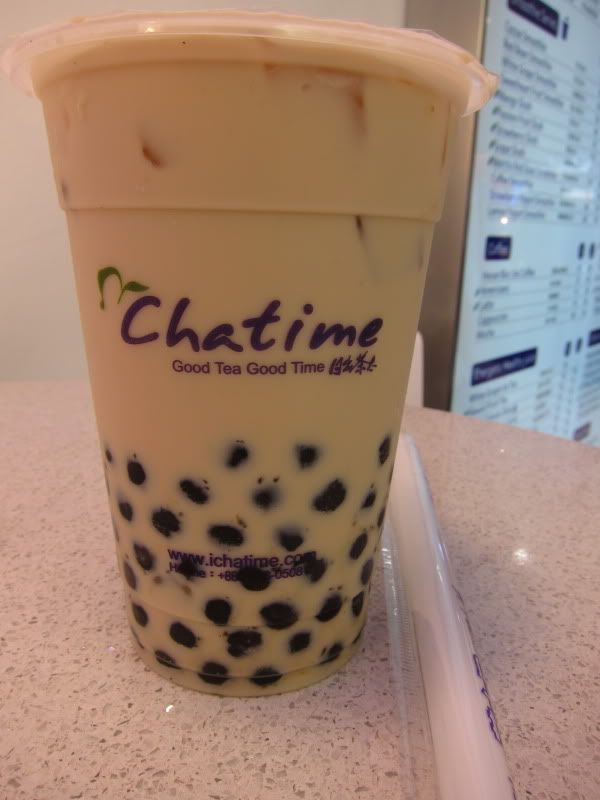 Pearl Milk Tea (Regular - PhP 80)
I went for something more adventurous and got the
Matcha Red Bean Tea.
I have to tell you that the bubbles/pearls are not automatic for their drinks. You would have to tell them to add it. I was sad that my drink did not have pearls. :( I loved the consistency of the red bean and the taste of the matcha. My drink was only 50% sugar.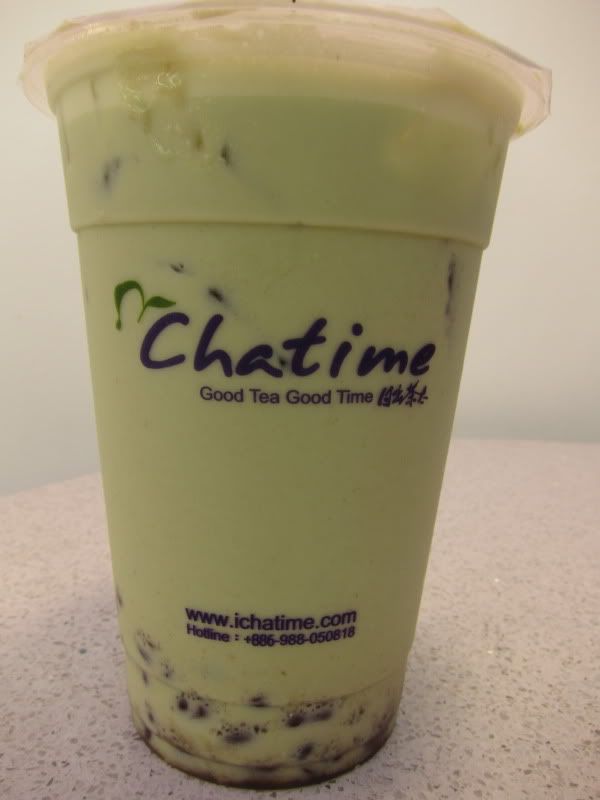 Matcha Red Bean Milk Tea (Regular - PhP 90)
Chatiime now has three stores in Manila: Pioneer, Landmark and Robinson's Galleria. The Galleria branch is quite small but it's better than the Landmark one. I've heard that the largest is the one located at Pioneer which I have yet to see. Besides, with that many variants I might just go and visit.
Chatime is located at the supermarket section of Robinson's Galleria near the EDSA entrance.