I've seen
Kozui Green Tea
a couple of times before because I'm fond of its next door neighbor, Baang Coffee. It was only recently that I decided to enter its green walls.
Inside you can instantly feel the serenity and relaxing feeling. It's very modern Japanese and you could just stay there for hours. Kozui has two floors, the second is usually occupied by students studying and those who just want to loiter and take advantage of the free wifi. Oh and yes, those who want to date but currently cannot announce it to the world. Hurray closet relationships! LOL.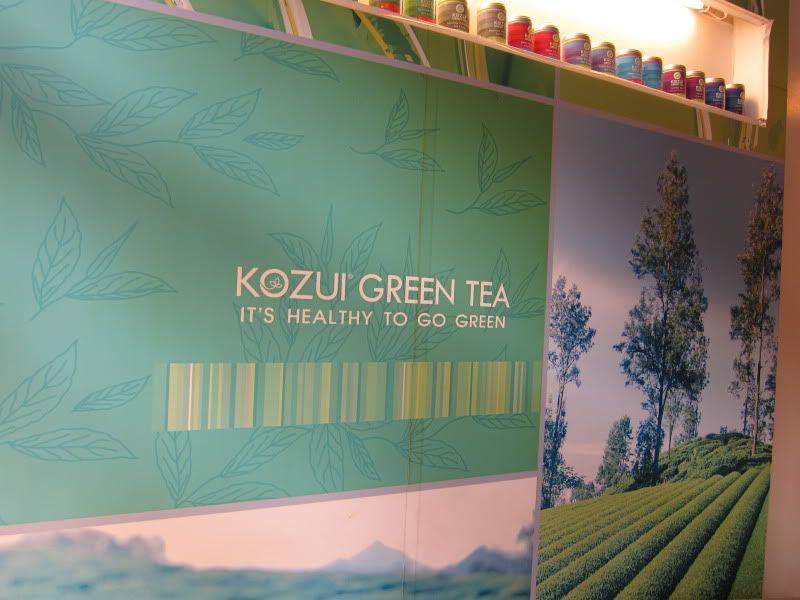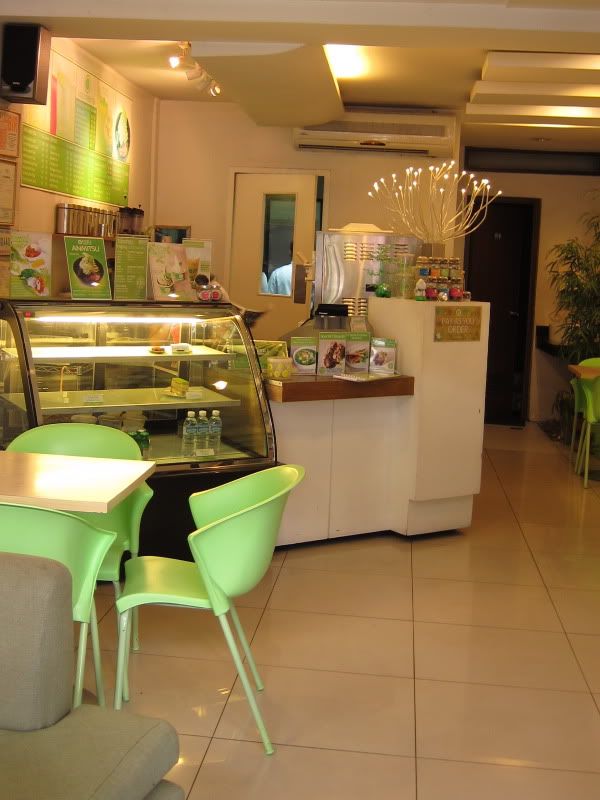 Ground Floor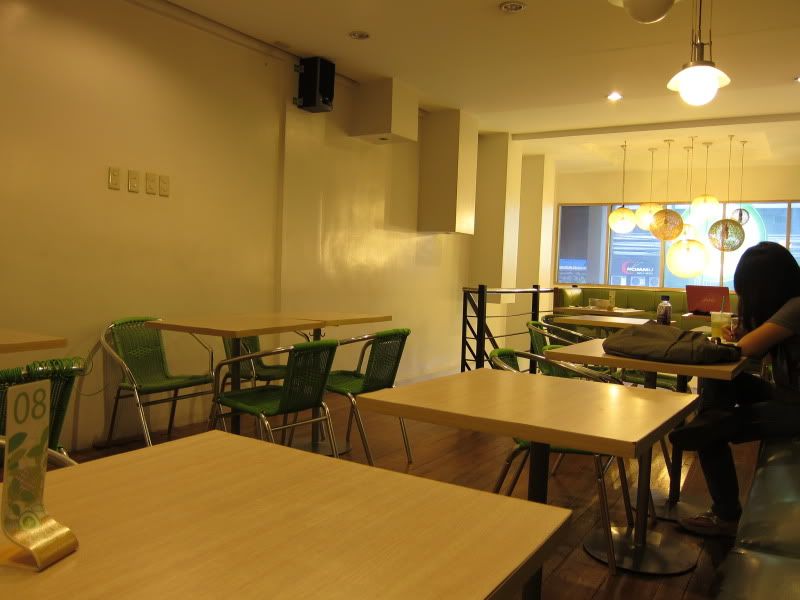 Second Floor
They boast of having quite a number of variants of tea leaves. I actually thought that there were only two types: black and green. Haha how idiotic of me.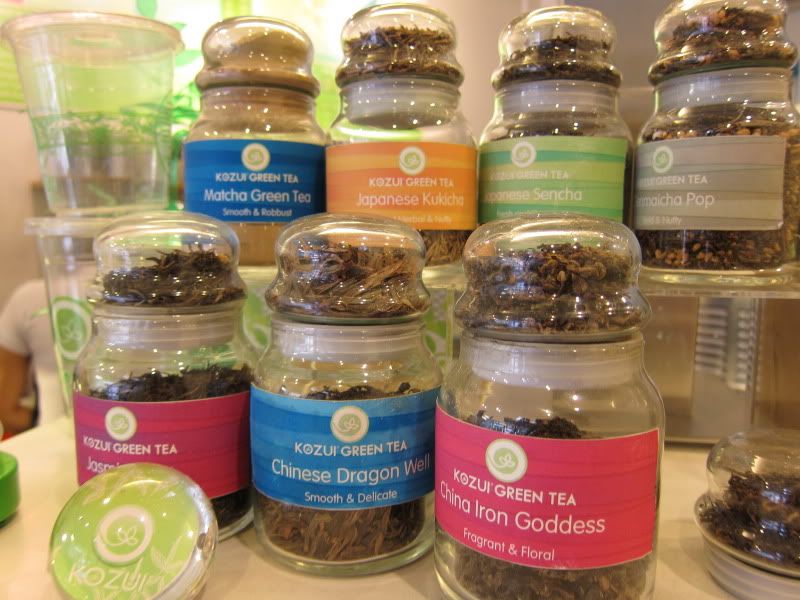 I actually made three visits before writing this just so I could feature a lot of what this place has to offer. Their tea menu is quite extensive, ranging from fruit teas to milk teas to tea lattes. I first tried the Taro Korichio which is like Quickly's Taro Ice Blended but smoother and creamier by far. This is a healthier version of your usual frappuccino. It is also served with whipped cream but I don't like whipped cream so mine I had it removed. It tastes like melted ice cream and I like it.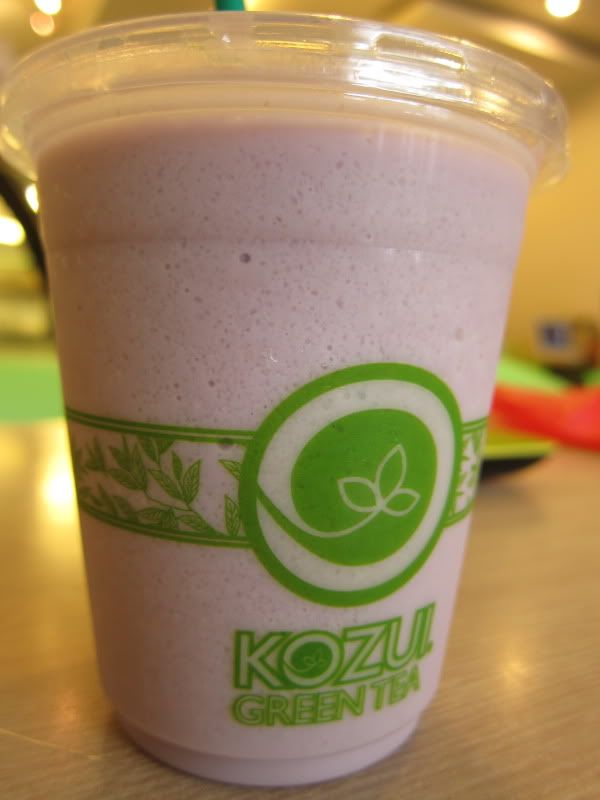 Taro Korichio (Tall - PhP 138)
Since milk tea is getting big these days, I had to sample theirs as well. I asked for the best seller and was told to get the Black Ceylon Milk Tea. It tasted like your usual Nai Cha so I can't really comment here aside from it was good.
Black Ceylon Milk Tea (Grande - PhP 115)
If you want to quench your thirst because of the heat, try getting their Fruit Teaz. I had the Very Berry Tea and added PhP 10 for the pearls.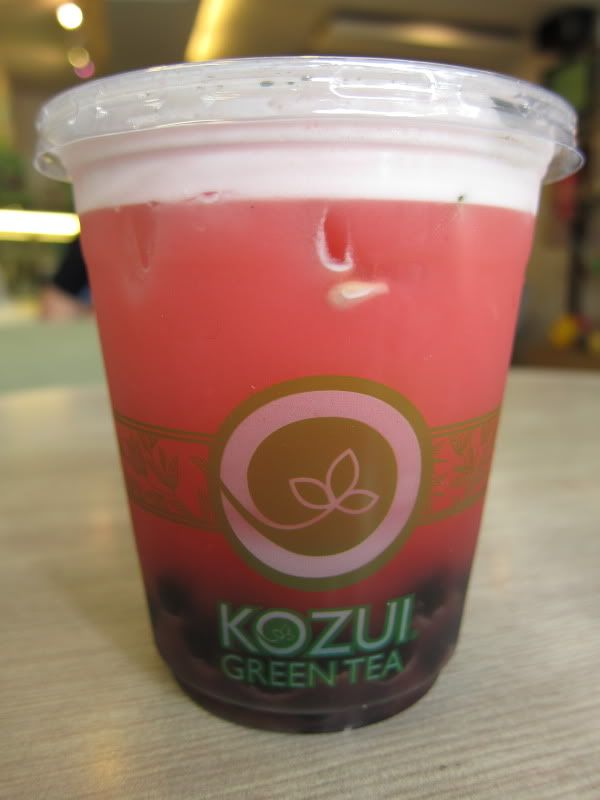 Very Berry Tea (Tall - PhP 90 w/ pearls plus PhP 10)
Aside from the drinks, they also have a lot of food items in their menu. I sampled the usual Japanese appetizers which are Korokke and Takoyaki. Korokke is basically potato balls with creamy filling of brocolli leaves and served with tonkatsu sauce. I love anything potato so it is but natural that I love this. Takoyaki, meanwhile, is octopus balls.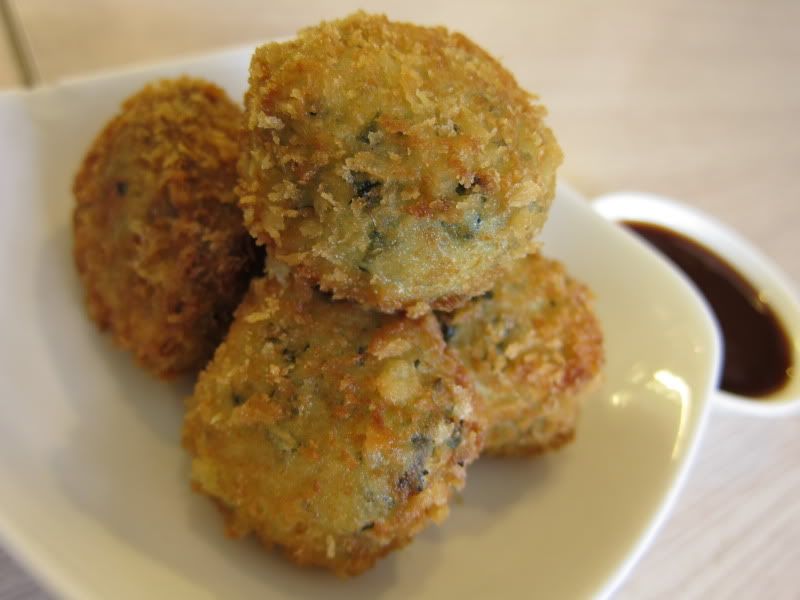 Korokke (PhP 100)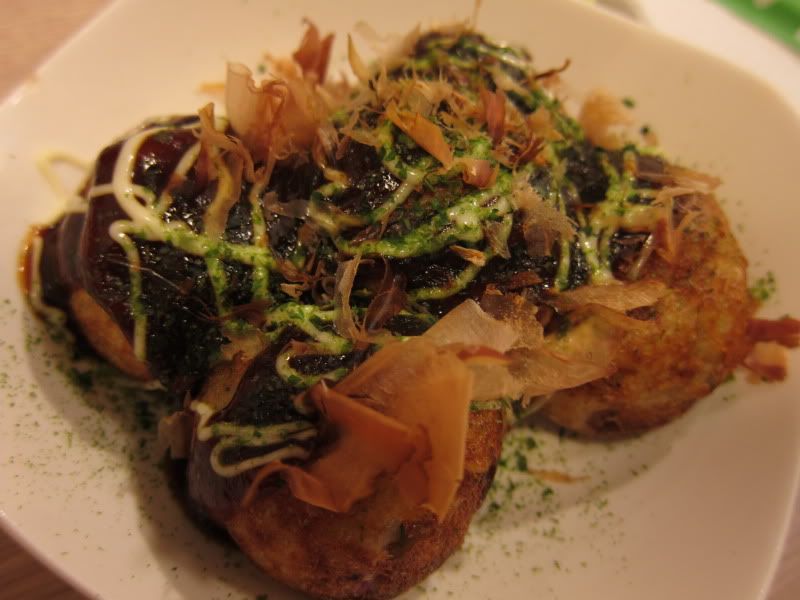 Takoyaki (PhP 100)
I discovered what is now a favorite dish of mine at Kozui and that is the Spicy Dan Dan noodles. It is cold noodles with shredded cucumber, minced pork and different spices. The dressing is what made this uber yummy. This is a must try!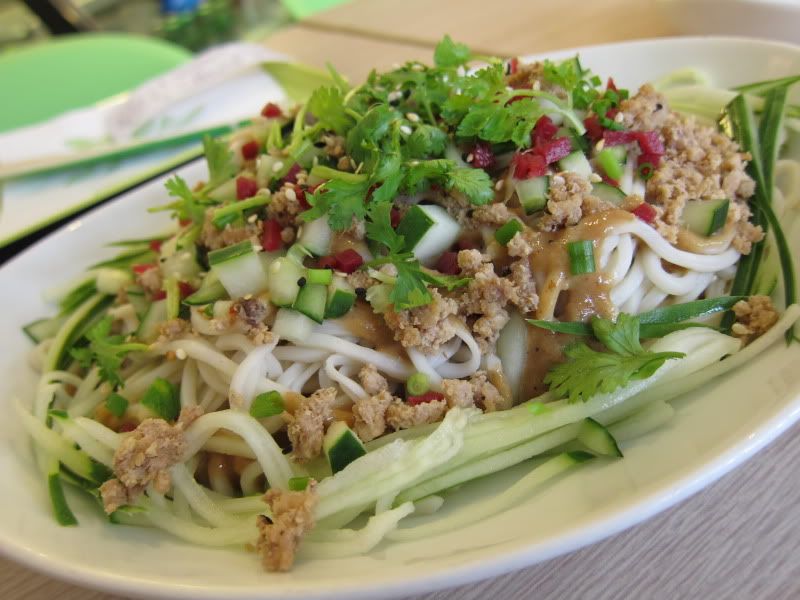 Spicy Dan Dan Noodles (Php 158)
Truthfully, I have nothing bad to say about this place. Ambiance is good and food is great, very much worth the trip to Tomas Morato. Kozui Green Tea is definitely a place worth coming back to over and over again.
Kozui Green Tea is located at 258 B Tomas Morato cor. Scout Fernandez, Quezon City.