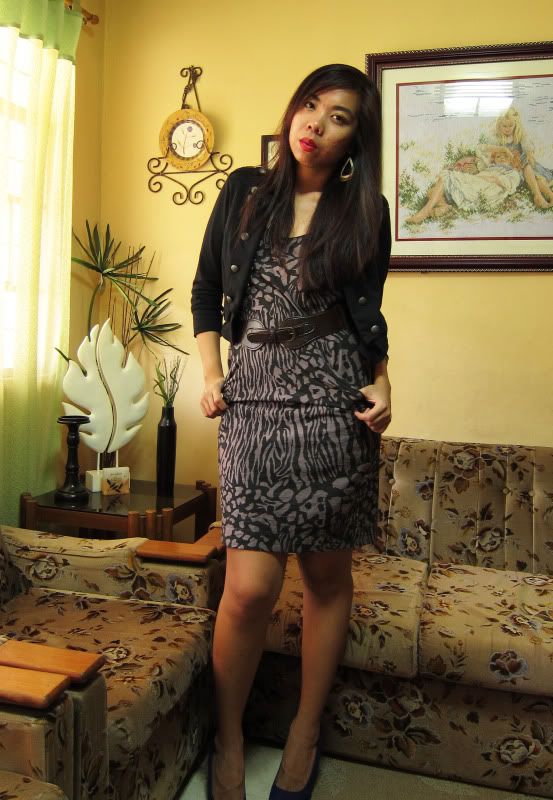 jacket: Terranova
dress (with belt): PRP
heels: Forever 21
earrings: Jane and Rosz
bangles: from Korea
No I won't let you close enough to hurt me
No I won't rescue you to just desert me
I can't give you, the heart you think you gave me
It's time to say goodbye
To turning tables
I went to Republiq last night with my friends Queenie and the balikbayan Pia. I was expecting to totally enjoy it but surprisingly, I didn't. Maybe it was the techno theme of the music or maybe because it was jampacked like a mosh pit.
I've had this dress for over two months but I can't wear it because I cannot file a suitable bra for it haha. I was able to finally get hold of one this week. Now if you are wondering why, it's because it's low cut like this:
Bumabackless
Anyway so what's with the song by Adele? I'm going through something that I really can't share with anyone. You see my private life is not really for the consumption of everyone with access to cyberspace. Let's just say that I want to flee and being me, the normal thing that I would do is to do it.
I'm not going anywhere. I would face this head on. There are too many things and opportunities that would be sacrificed if I do. That's just too much already.
Focus on what is here. Invest where there is promise. Control emotions. Cut losses. Be selfish.
LOVE YOURSELF.