It was a jampacked Saturday afternoon. I decided to wear something light because for some reason, it was scorching hot today!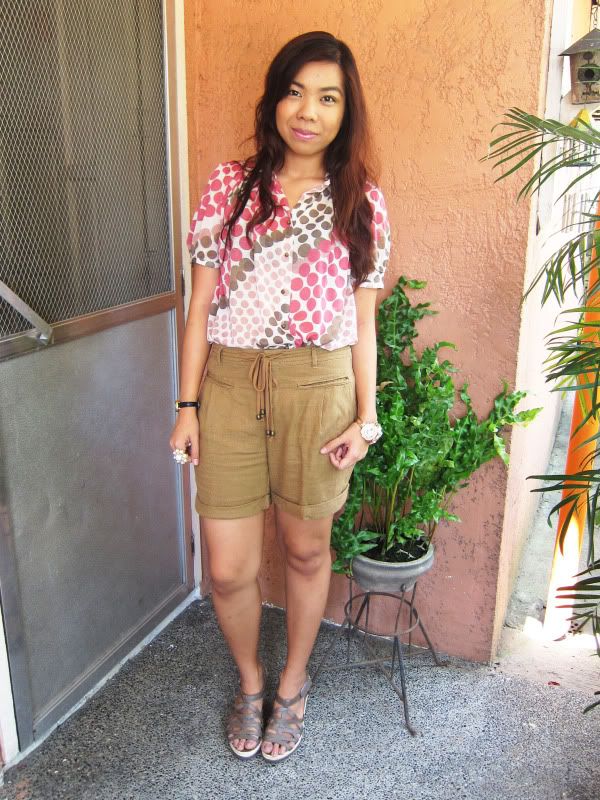 top and shorts: Mango
accessories: Forever 21
watch: Omega (from mom)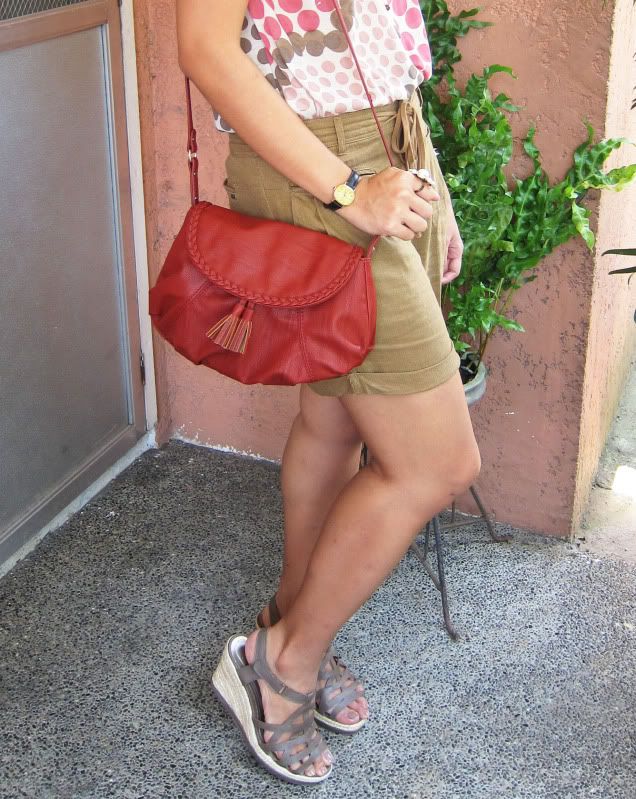 bag: Mango
wedges: Celine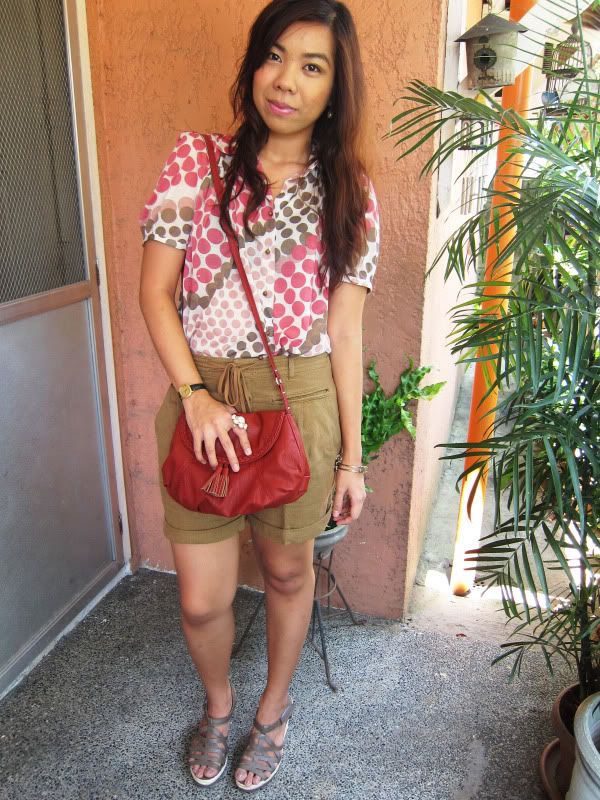 I'm getting the hang of the no teeth smile. :D
I went over to AGSB to apply for an ID. I walked under the sweltering sun, three-inch espadrilles and all, only to find out that ID application starts on Monday. I wanted to wilt and die right there and then in front of the Registrar's office. And boy I cannot understand the traffic on a Saturday at 2 PM, I just can't. I spent 260 pesos on taxi fare, it was injustice for a commoner I swear.
After that disaster of an experience, I went over to Blue Ridge for Bash's 1st birthday party. Bash is my friend Diane's uber cute baby.
I like children's parties. They are so colorful, fun and I love the food served. I'm a spaghetti with meatsauce addict like that.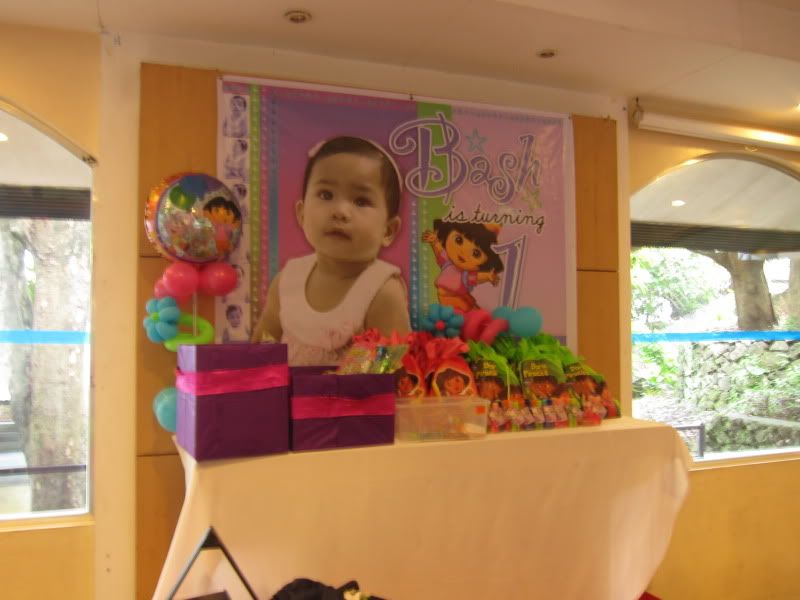 Shala may tarp!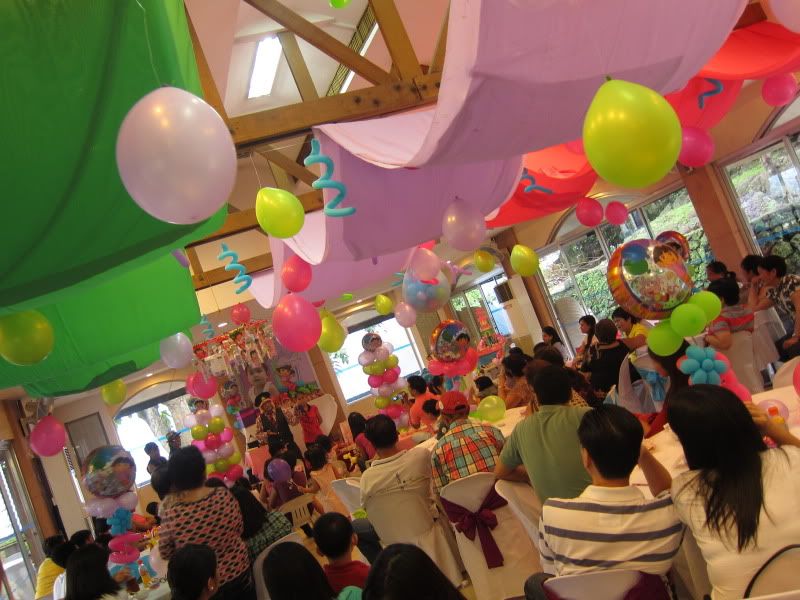 The peg for the whole party was Dora the Explorer. As much as I love that eyebrow deprived kid, there was something wrong with the interpretation of Dora here: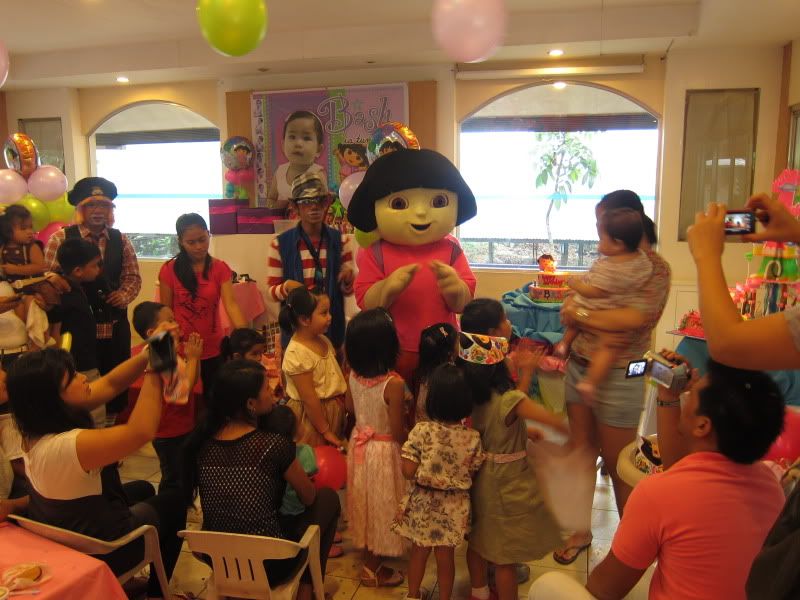 Dora the Japanese Explorer, yes?
Or maybe, they just forgot to feed her with iron-enriched food. She looked anemic, I'm so sorry.
Well, anyway it was nice seeing my college friends after such a long time...
...even if I was fifth-wheeling. LOL.
Couple number one: Raq and Pao
Couple number two: Pat and Pabs
After the party I decided to give in to my
Parvati
craving as a reward for the very tiring day. I was actually hoping to meet with Queenie so I bought a magazine to keep me company.
Free coffee, Milk Chocolate Cake and Maven
I had the best chocolate cake evurrr. It was moist and fluffy at the same time that I can't explain it. it was that gooooood.
Well, since Queenie was not replying to my texts I decided to call it a night. So much for celebrating my last week of freedom. School starts on Tuesday and I'm really excited about it.
Time to sleep. Hope you're having a great weekend everyone!