Walking around the mall this time of the year proved to be very, very,very challenging for the EQ-deficient me. That being said, I practically exhausted all the stores holding their semi-annual sales. Let's start off with
Zara
.
Zara's prices did not really plummet down so I wasn't too excited getting dresses or other apparel from them. I like Zara's basic shirts and knits though. I have to stock a lot of everyday shirts in my closet.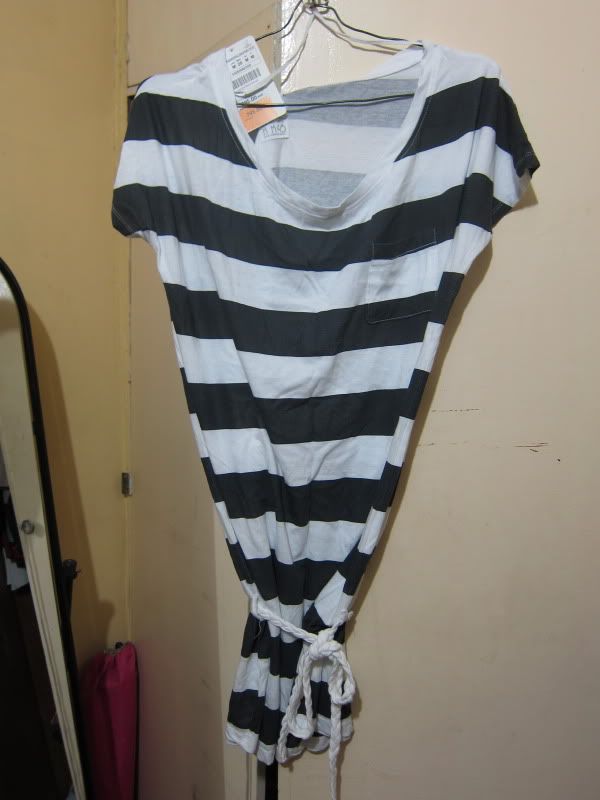 This one shirt caught my eye the first time I saw it and Zara was still not on sale that time. I was delighted to see it on the rack marked down and I hunted for my size like a wolf. I love the print which says "Between Right and Wrong." It kind of tells the story of my life as I describe myself as half-angel and half-beeyatch.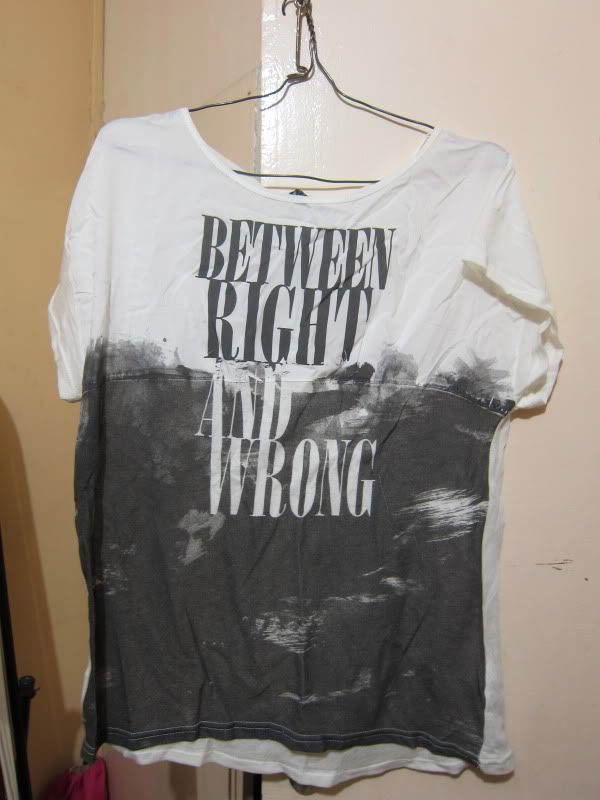 Cardigans, jackets and cover-ups spruce up any outfit and Zara has some affordable knits. I got this pink cardigan for PhP 795 only.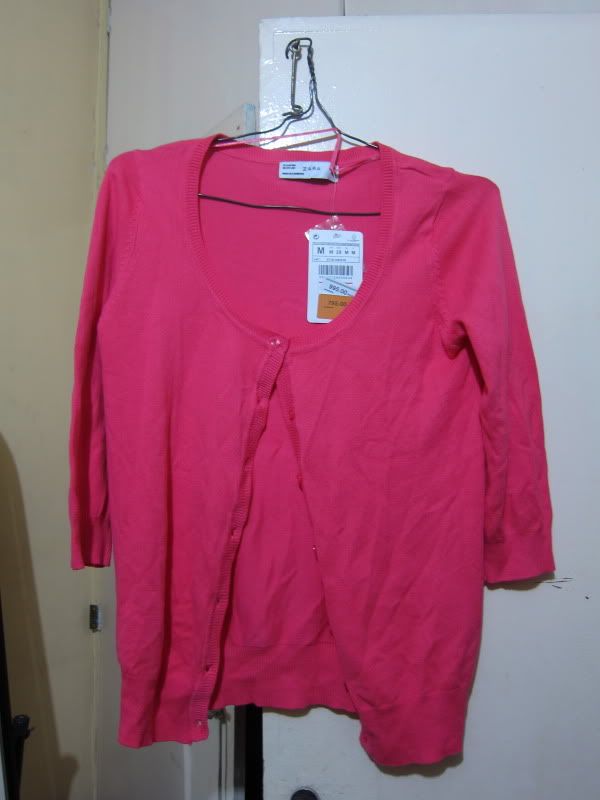 After exhausting Zara's merchandise, I decided to go inside
Promod
. I've never had anything from this store before and this shirt is my first buy from them only because of the print on it.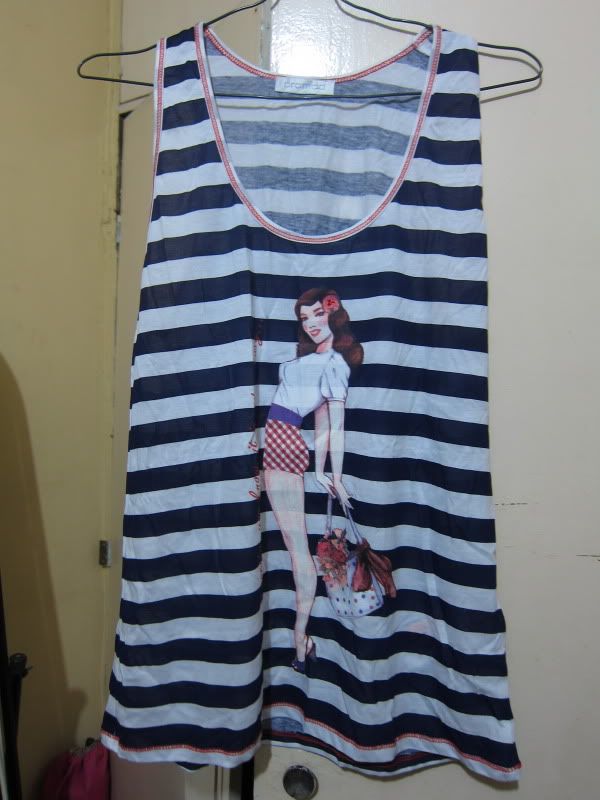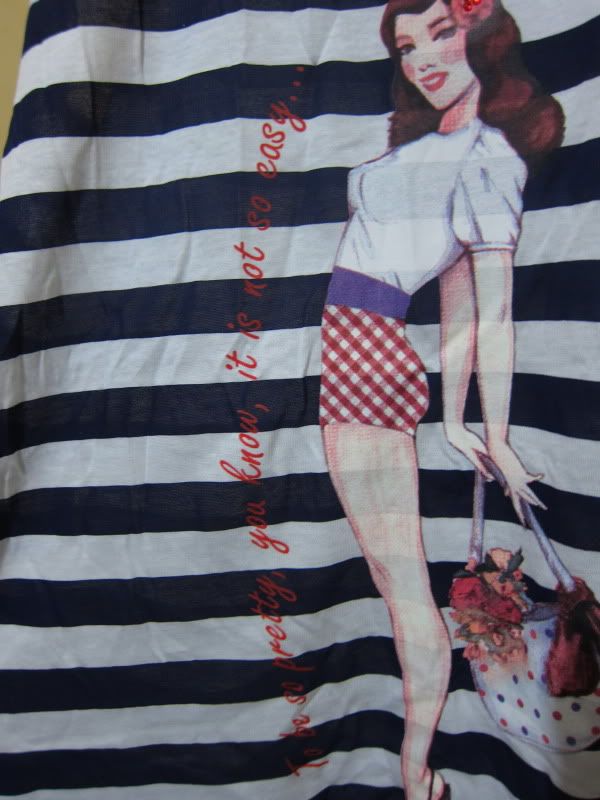 "To be so pretty you know, it is not so easy." - Damn right it isn't!
Accessories could totally change the way you look in a zap. I go to Forever 21 or Yhansy or Multiply for my trinkets because I find this store a little bit expensive for my price range that I could only buy items here whenever they are on sale. Haha cheapo me.
I got myself two pairs of dangling earrings, the more formal ones. I could probably use the pearls for work or a date and the chandelier for an occasion that calls for major dressing up.
Nifty packaging eh?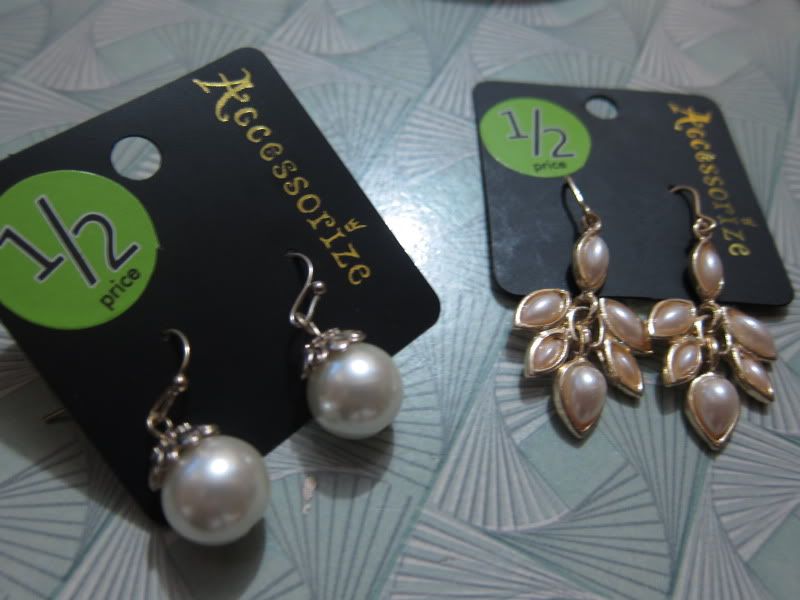 All sales are running until July 31. I suggest you don't wait for further reductions as stocks and sizes are running out fast. Get your bum off the couch now!