I have always been the artsy-fartsy one. As a kid, I was the one with the vast collection of coloring books and I doodle with passion. I like trinkets, anything colorful and everything vibrant. As I was scanning my friends' Facebook posts, I stumbled upon Connet's album and her trip to Ronac Art Center. I was thrilled that I vowed to visit the place. Weeks later, I
dragged
persuaded Bob to go with me.
Ronac Art Center is a haven for art enthusiasts. Every pillar, every structure was well thought of. One of my favorites was the spiral staircase.
Bob taking a picture of me.
So let's take a tour. At the 4th floor were some stores and Shabby's. I think it transforms into a happening bar at night. Some stores for who I call skater boys are also located there.
We found these "buto ng sitaw" inspired sofas. Oh and we got really tired as it was really hot that time that we just slumped ourselves on the floor.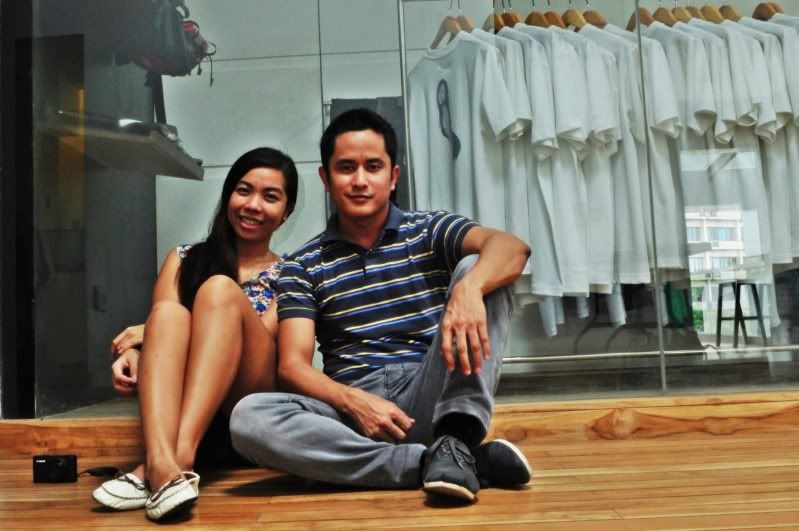 Ayii parang totoo lang. LOL.
On the 3rd floor is a basketball court, a very colorful one.
Yeah, that's me walking.
They actually have a wall which was actually made of foam. Cool concept as the building is owned by the owners of Uratex.
Very egg carton-like no?
Bob instructed me to pose. This is not my doing. Haha.
The Premium Matress Gallery is located at the 2nd floor. Boy, have they got too many matresses but this one is just ridiculous. Two hundred thousand pesos for a freaking bed!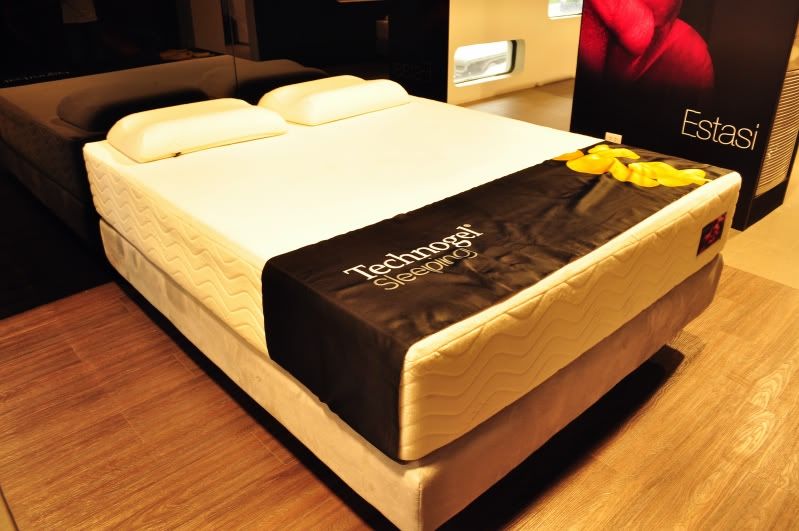 And it goes perfectly with a 9 thousand peso pillow. Woot!
There's also this exhibit which had a lot of weird artwork. It's pretty in an insanely ugly way. Labo.
Disney Monsterized
Miss na din kita...:(
It is connected to a shop at the ground floor for toy collectors and enthusiasts. I was so amused with the Doraemon collection. Nubita and Shizuka love!
I haven't seen Care Bears in a loooong time.
I really found this one funny: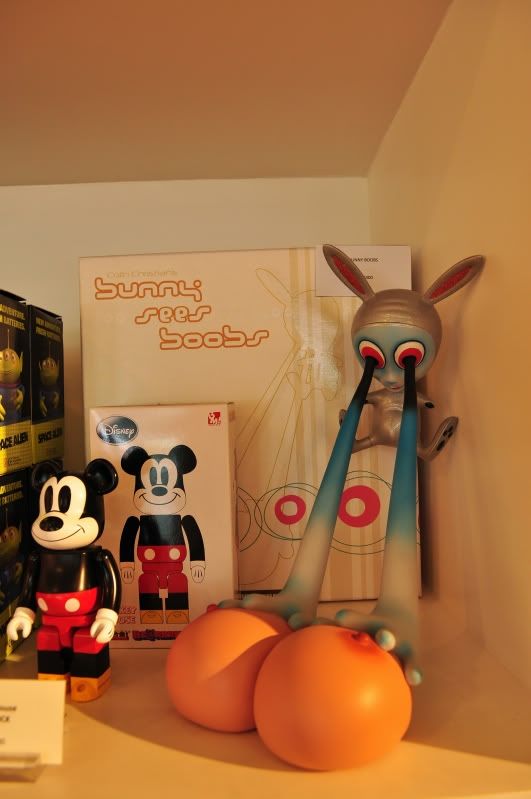 Outside are rows of restaurants in case you get hungry.
Ronac Art Center is a place artists would certainly enjoy or for those who just want to go somewhere different. Trust me, you'll find delight in every nook. :)
Ronac Art Center is located at Ortigas Ave., Greenhills, San Juan.