Parvati is the Hindu Goddess of Power, the one who gives power to all beings. Power can be of material or non-material type. It is just fitting that this dessert shop in Trinoma was named after the goddess because trust me, sweets could be just powerful in any situation.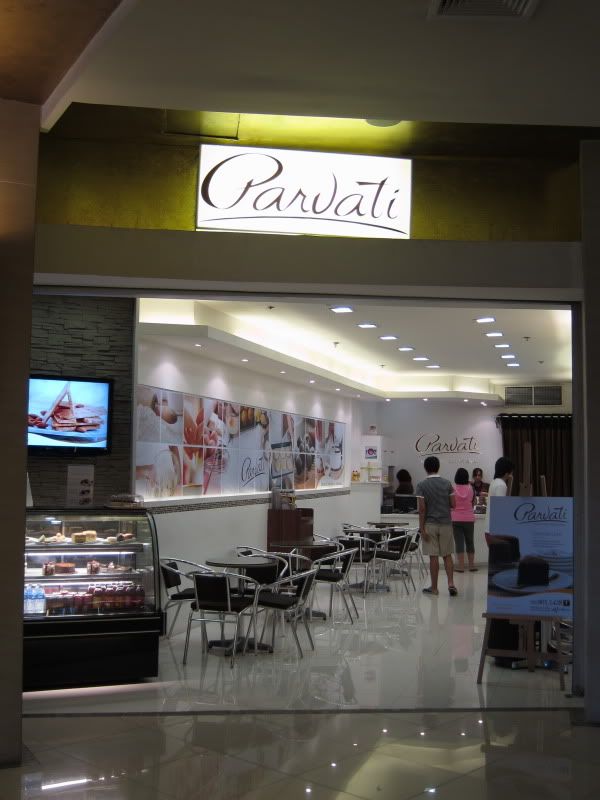 So what's the concept behind
Parvati
? Basically, they sell goodies of different bakers on a consignment basis. What they offer ranges from cakes to polvoron to mochi ice cream balls. I could feel my sugar level rising just by looking at the selections.
Not for diabetics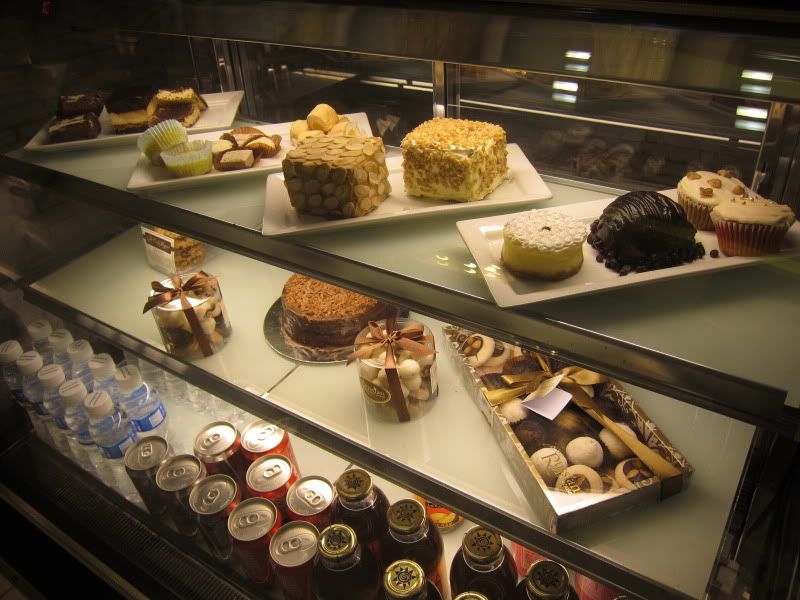 My family was there on Father's Day and this very cute server gave us a lot of free cookies to sample. After deep pondering on which to get we finally decided on the Pistachio Sans Rival, Mango Torte and Triple Decker Chocolate Cheesecake.
The Pistachio Sans Rival by
Tayabel Pastries
is ultimately delicious. It is made of three layers of merengue with pistachio cream and topping. It's sweetness is just right and not overpowering.
Pistachi Sans Rival (Slice - PhP 130)
The Mango Torte by
Dulcelin Gourmet
is made of crispy-chewy nougatine, mangoes and cream. It is best eaten frozen. I'm not a fan of cream though so I scraped most of it.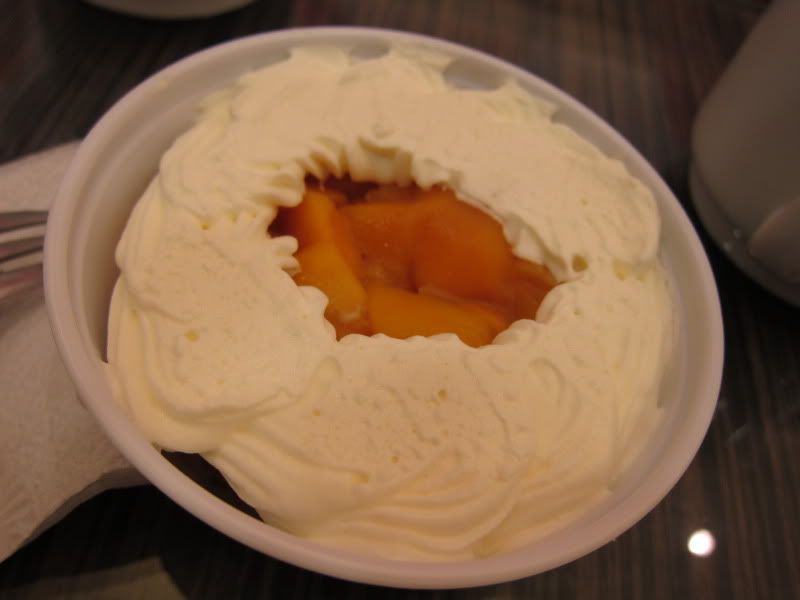 Mango Torte Mini (PhP 95)
Of the three, I loved the Triple Decker Chocolate Cheesecake of
Kusina Torre
the best. Cheesecake between two layers of chocolate cake? It is a slice of heaven I swear!
Triple Decker Cheesecake Mini (PhP 140)
The best part? Parvati serves bottomless coffee for FREE. Yes folks. FREE. I guess I'll ditch the coffee shops for this. Dessert plus free coffee in a cozy secluded nook. What more can you ask for?
Parvati is located at the Mindanao Lobby of the Trinoma Mall.