I really love the print on my shirt today.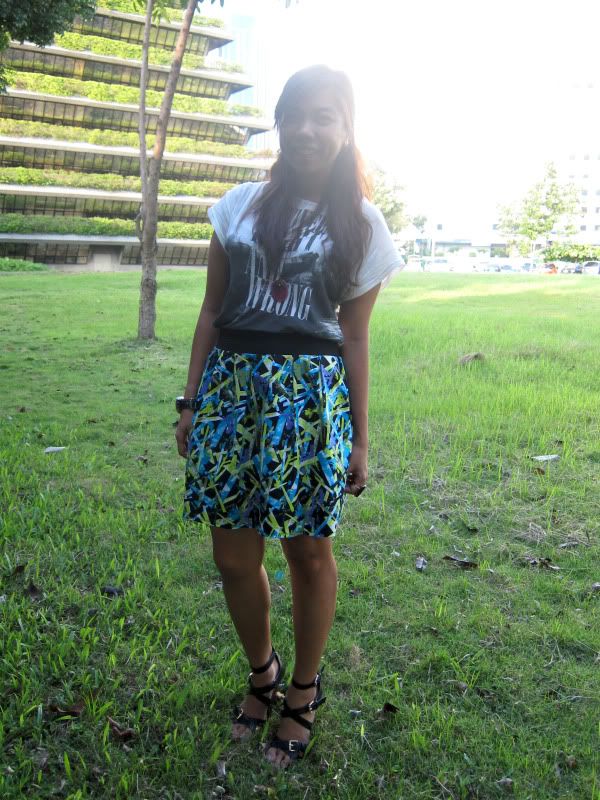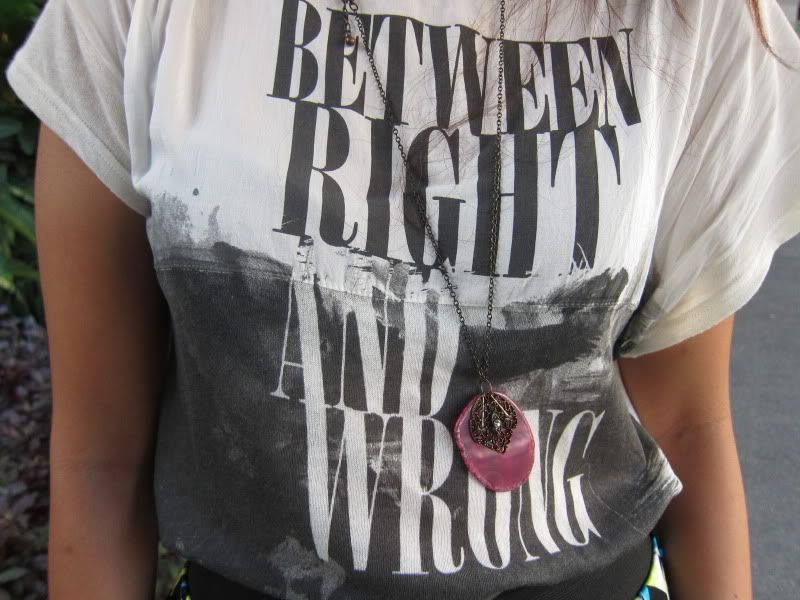 Sometimes I'm caught in the middle of right and wrong. Truthfully, it is not a very nice place to be.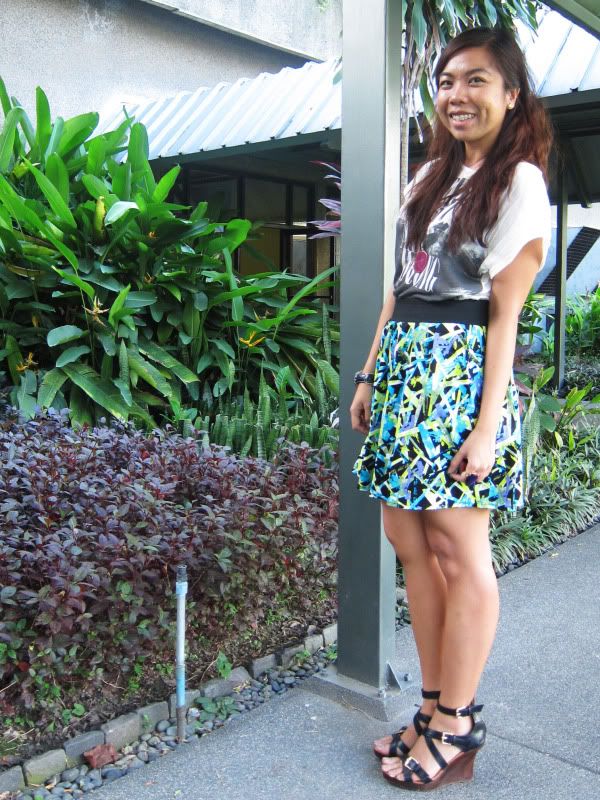 shirt: Zara
skirt: Tomato
necklace: Forever 21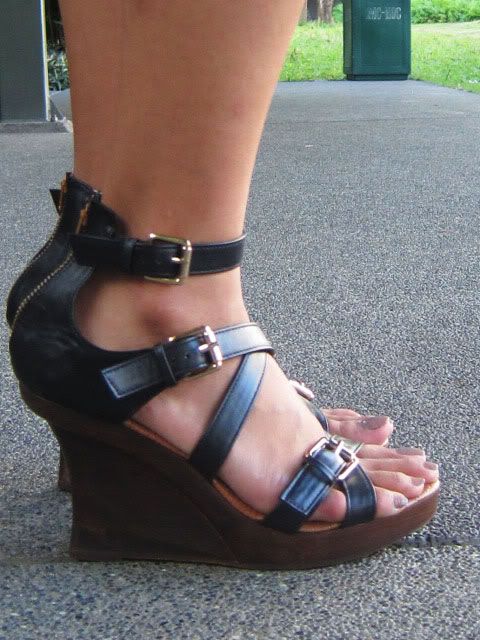 shoes: VNC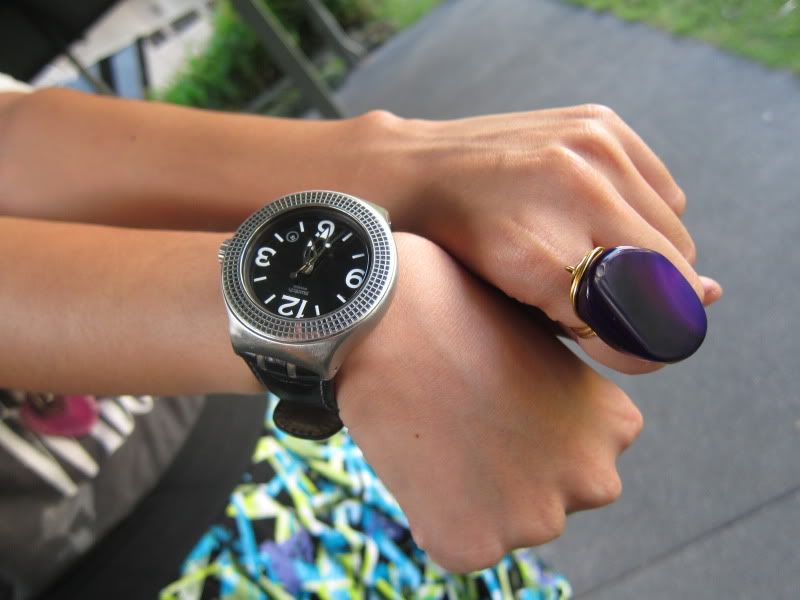 ring: Greenhills
watch: Swatch
Today was quite interesting and a happy day in general. I was actually grinning ear to ear for most of it. Blame it on someone. Hihi. I was actually on the verge of committing a crime but somehow the universe sent me a sign to prevent me from doing so.
Oh and I actually bought some stuff. I was not able to resist this cute necklace from Forever 21.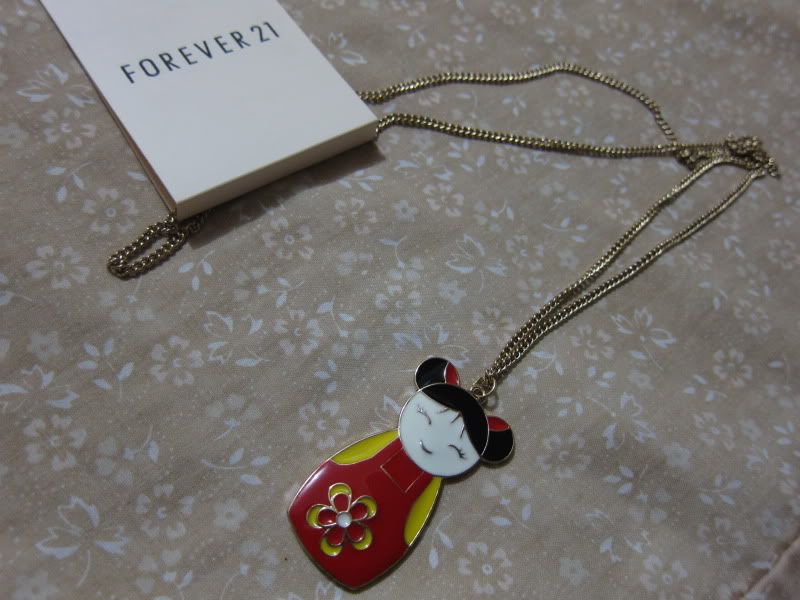 Finally I have the famous Majolica Majorca Lash Expander Frame Plus. Whew! Such a long name for a mascara. Beauty bloggers swear by this product.
SM gave me this free bag because the mascara costs more than 500 pesos. It's much prettier than your usual folding bags. Faux leather anyone?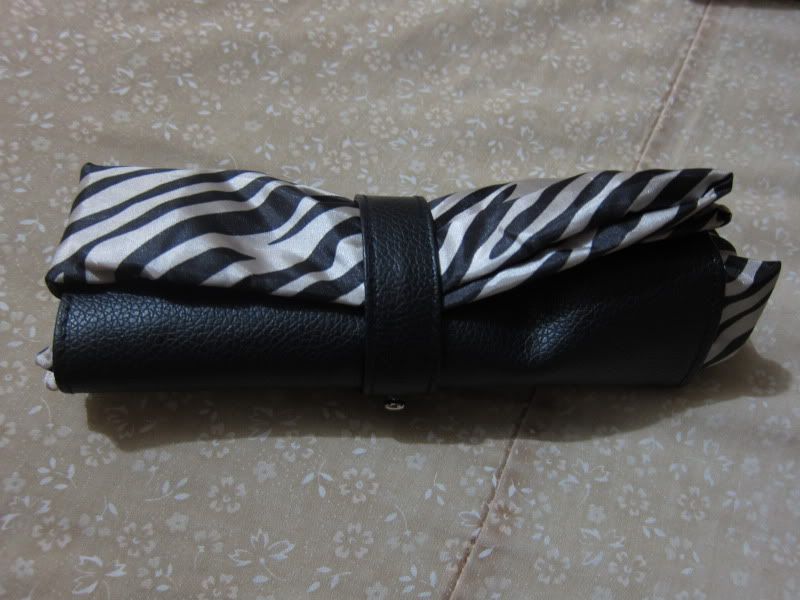 Well, today was happy. Not until our puppies decided to chew on my new pink Dorothy Perkins flats. It's official. I hate dogs. I swear.