The week has been really, really, really stressful. So to make up for my lack of blog posts, this will be an outfit post x rant post x contest entry. I remembered reading Aisa's post and her birthday giveaway on her blog
Drowning Equilibriums
and it was coincidental that I was wearing a pair of flats from Chocolate Schubar. It was way beyond office hours but since I was (again) working overtime and Welai was waiting for her sister, I asked her to take my photos. we were deciding where and we chose by the paintings which were located..TADA! By the restrooms.
dress: Mango
bag: Longchamp Planetes
shoes: Chocolate Schubar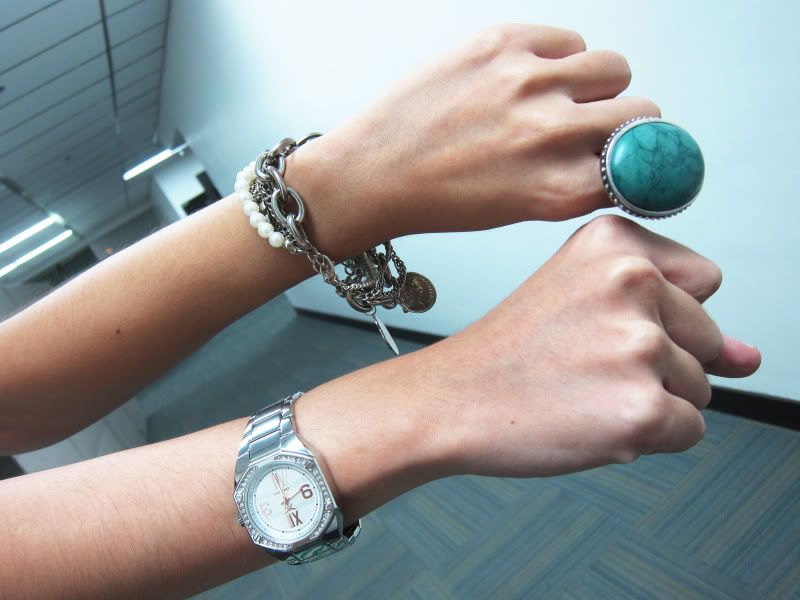 bracelet; Yhansy
ring: Forever 21
watch: Carrera
I really do have small wrists and hands. I remember someone told me that my hands are like those of royalty. Haha, I do know how to clean a fish mind you.
That day I was bringing home my safety shoes and other school stuff so I brought one of those foldable bags that you just stuff inside your main bag. I got one for free at Watson's and it's pretty for its kind. Animal print beybeh.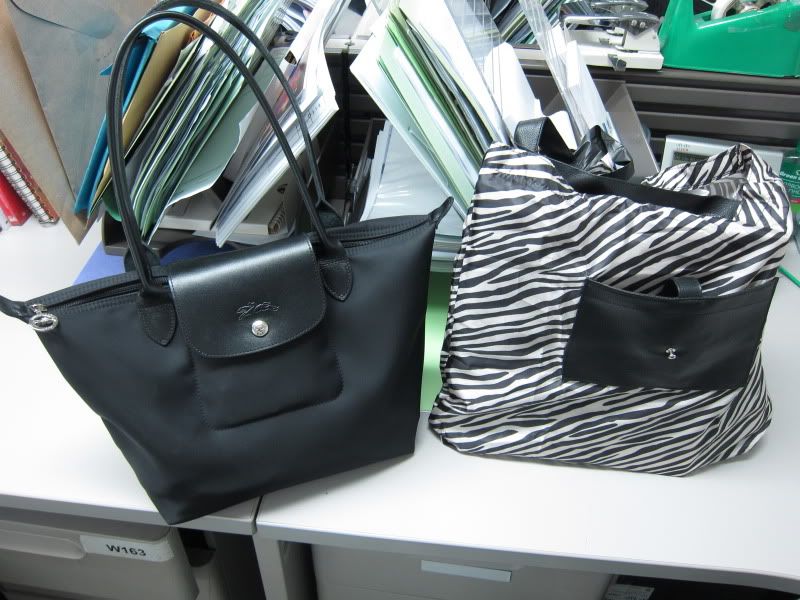 The Planetes and the free bag. How ironic. Haha.
Anyway, if you want to join her giveaway, just click this
link
and follow the steps. Dear, winning something would be very good for my system right now. I have to sleep now as I really need to get to class in time tomorrow. Good night folks!