In honor of my friend Julius' very rare Friday night in Manila, other officemates and I decided to go out. After two days of facebook chats and email exchanges because we just cannot decide on the venue, we finally had a consensus to party at
Bugsy's Bar and Bistro
at City Golf Plaza.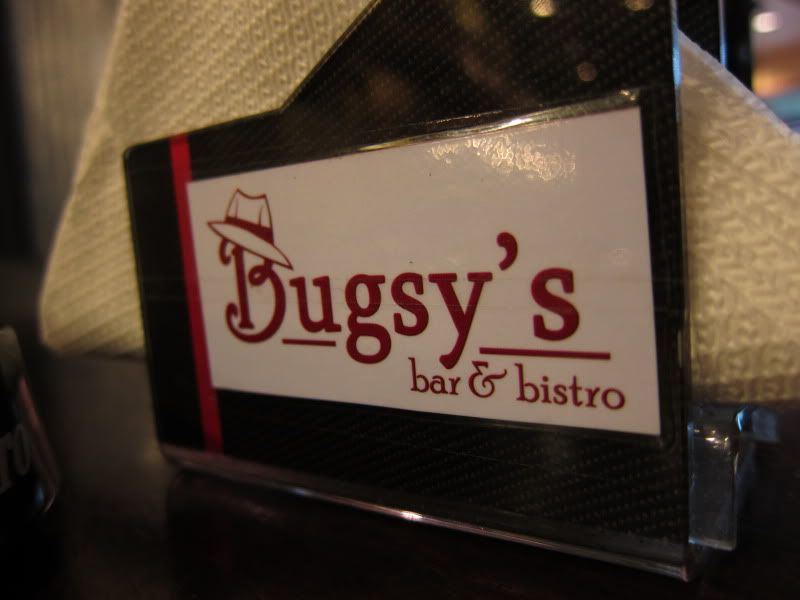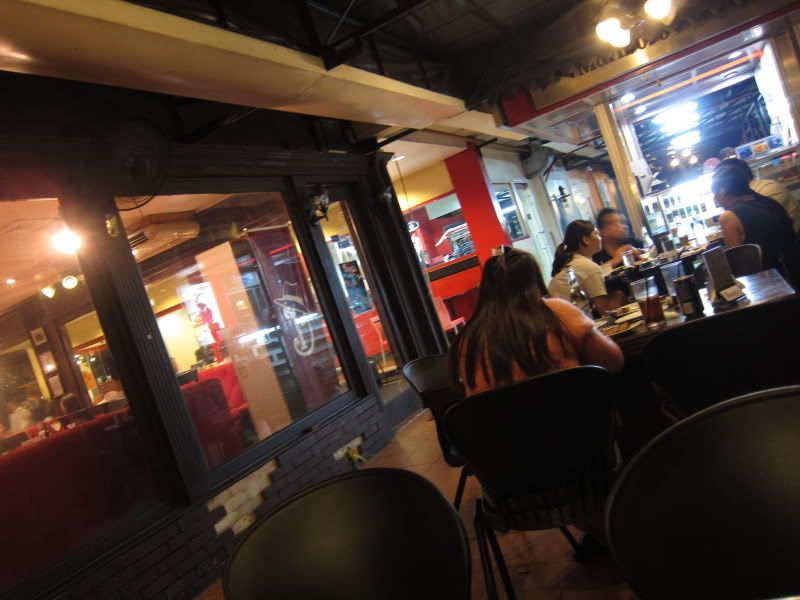 It was a rainy night and I went straight there from work. the place could get pretty crowded but it was a good thing that I was able to get a table. I decided to have dinner first and get a cocktail.
Tequila Sunrise
was priced at PhP 165 per glass. Good thing I did that because it took forever for Julius and RK to arrive.
Julius and RK with their oil control films.
Fish and Chips (PhP 195)
I remember somebody told me that you should eat oily food whenever you drink alcohol because the oil absorbs the alcohol in your bloodstream. The serving was humongous but they could have served more fries.
The moment the two arrived, we ordered
Chili Wedges
and their famous
Buffalo Tenders
.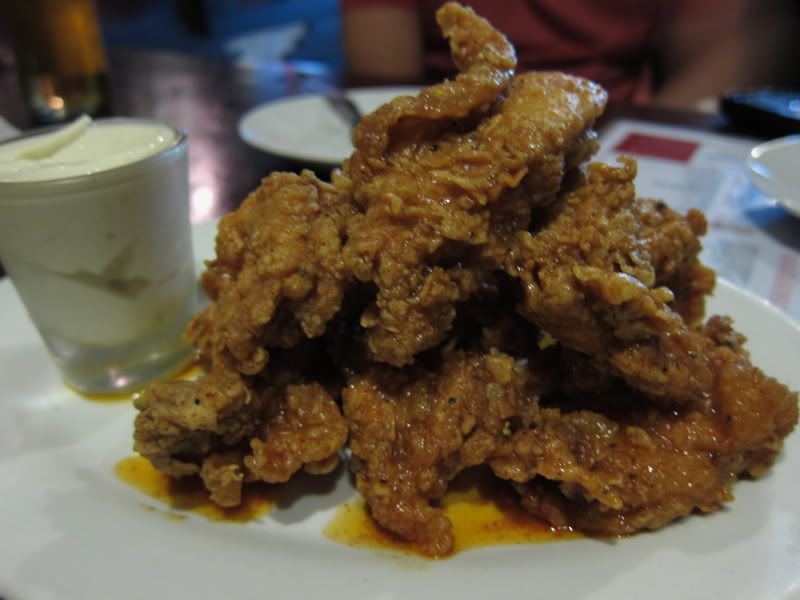 Buffalo Tenders (PhP 185)
The Buffalo Tenders is basically chicken fillet in buffalo sauce served with dressing. The dish was quite oily and it was not that amazing but it goes really well with beer. Let's just say I have had better tasting buffalo chicken. Local beer, by the way, is at Php 65 per bottle. They don't sell it by the bucket. Boo!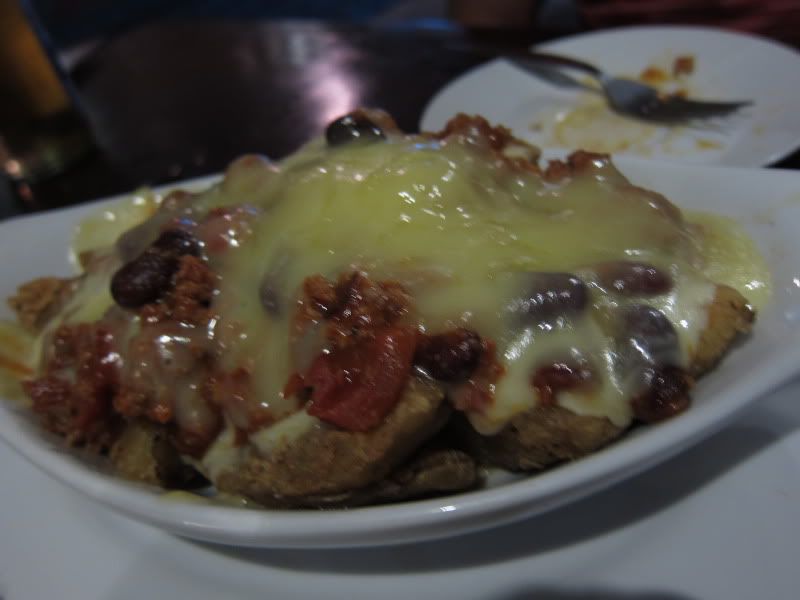 Chili Wedges (PhP 175)
When we first saw the Chili Wedges on the menu, the first thing that came into our minds was that it would be spicy fried potatoes. Apparently, the it was potatoes smothered with chili and topped with melted cheese. It was good nonetheless.
We were later joined by Jon and Queenie which was good because we were practically running out of things to talk about. It was getting to be depressing. Of course, Queenie was armed with her favorite weapon of choice: isopropyl alcohol.
She sanitizes her hand every 15 minutes. Haha.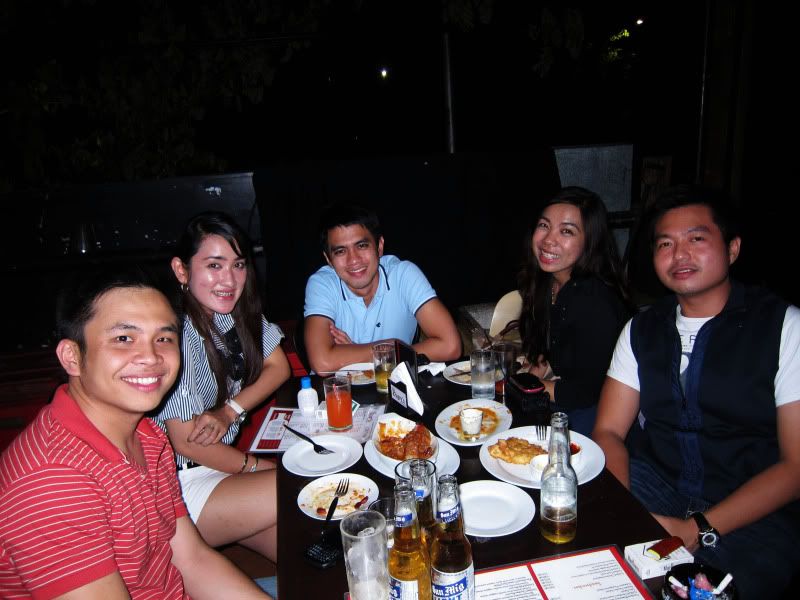 The Gang.
RK was yearning to impress us with his vocal prowess that we ended up at Music Match at the nearby Ortigas Home Depot. Rates were pretty reasonable. A room for 5 to 6 people is at PhP 350 per hour.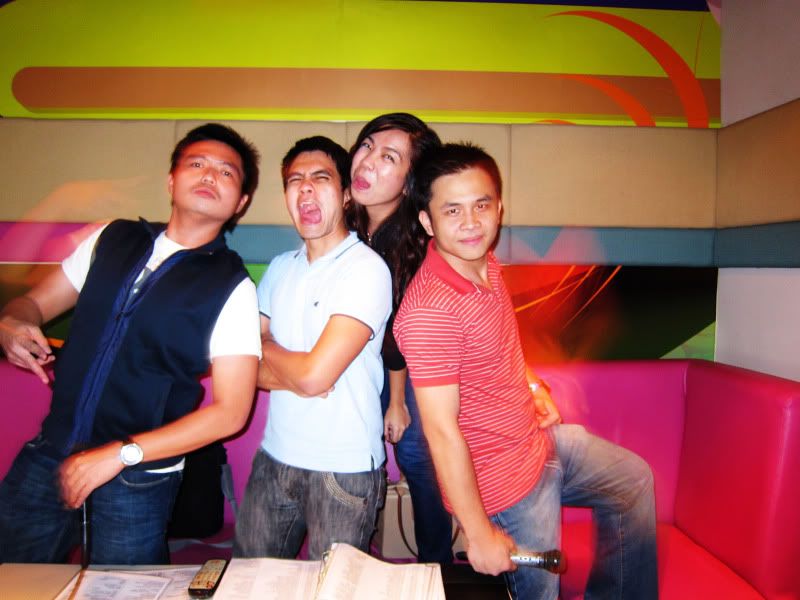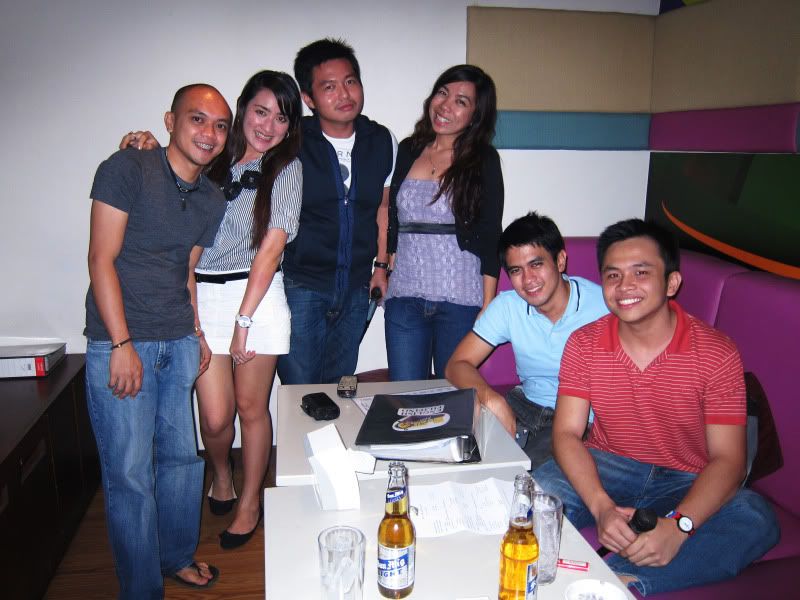 Actually this was more like the Manahan Concert Series. Talk about energizer bunny mode man! Song and dance!
And due to insistent public demand...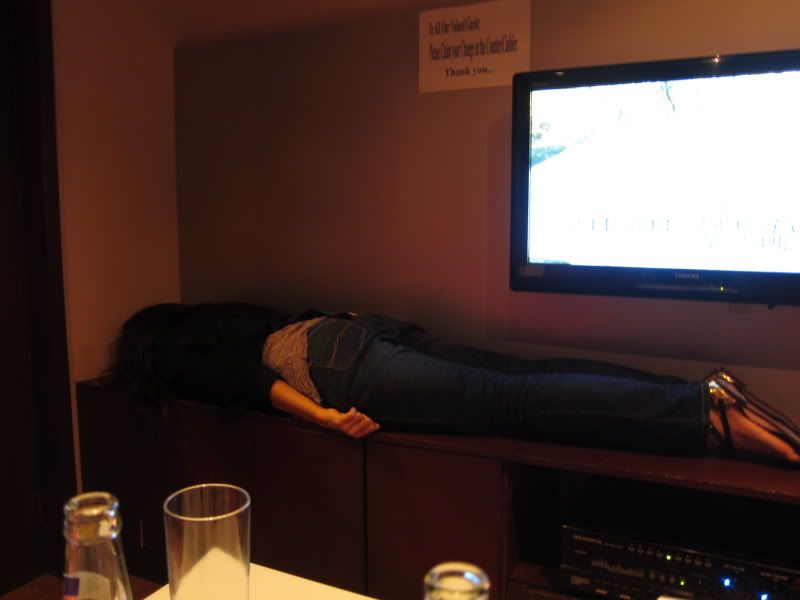 But then no more Friday nights in the near future for me. I was late for an hour for my class and i was marked absent by my professor. Apparently, attendance was graded as well. Boo. I'll leave you with a fitting song by Katy Perry. Enjoy what's left of the weekend everyone!
Bugsy's is located at City Golf Plaza, J. Vargas Ave., Pasig City.
Music Match Revolution KTV is located at Ortigas Home Depot, J. Vargas Ave., Pasig City.