Whew! Such a long name for a mascara. I have wanted to buy myself the Majolica Majorca Lash Expander Frame Plus ever since I read it on a beauty blog. A lot of beauty blogs, if I may say, as there were a lot who swore by this product. Since my mascara is begging for a replacement, I decided to give it a try.
The packaging feels really girly and royal.
Unlike the usual mascara wands, this one uses a comb. It's my first time to use such actually.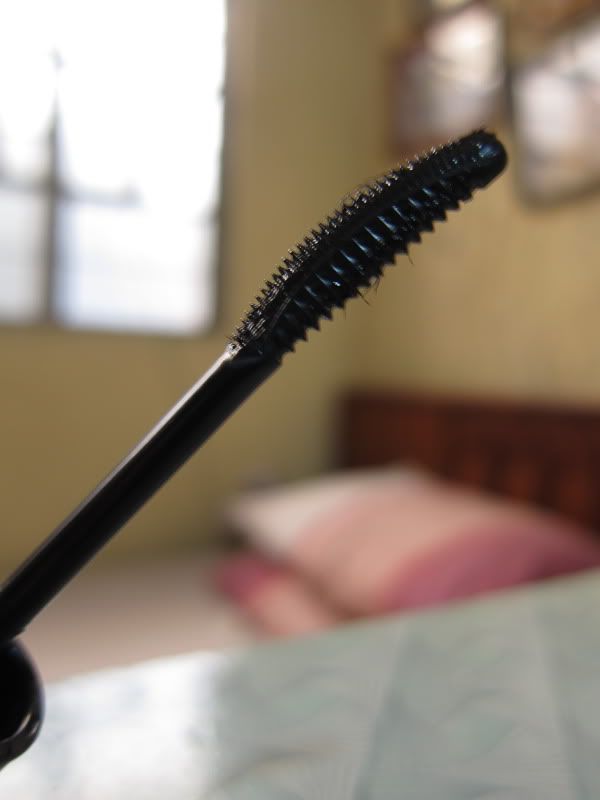 If you look closely, the comb has fibers of hair which I think are the ones responsible for extending the lashes. This was how it looked like on mine.
I have long lashes to begin with so I don't really know if it had a significant effect. I think I should have chosen the other kind which gives volume instead of length. Nonetheless, I like the fact that it does not clump on your lashes because the comb prevents that. It results to a more natural looking lashes.
I recommend it for those who have short lashes, otherwise go for one which adds volume.
Majolica Majorca is available at all SM department stores.