I have always been loyal to retractable liners because they are just so easy to use but I cannot achieve the dramatic or smokey effect provided by liquid or gel liners. I'm still scared of liquid so I decided to try the latter. It was just timely that Maybelline was on sale and I got the Lasting Drama gel liner for 20% off.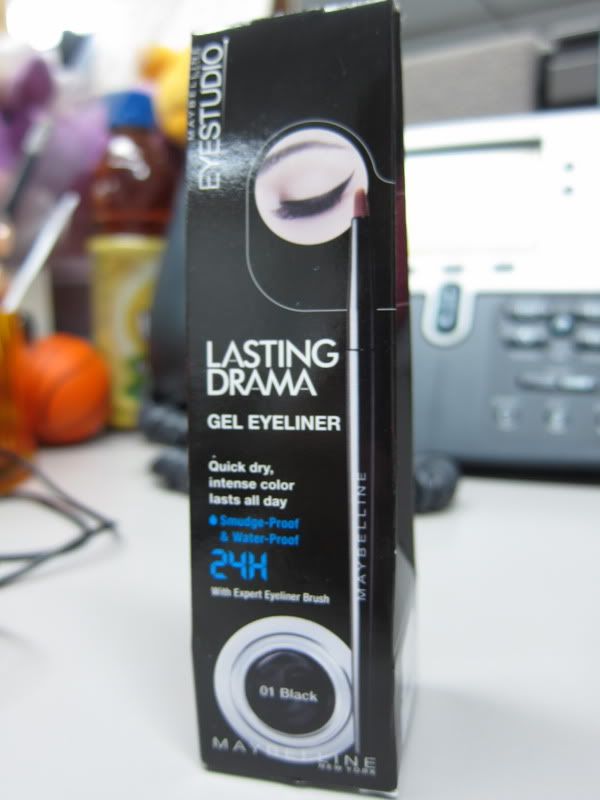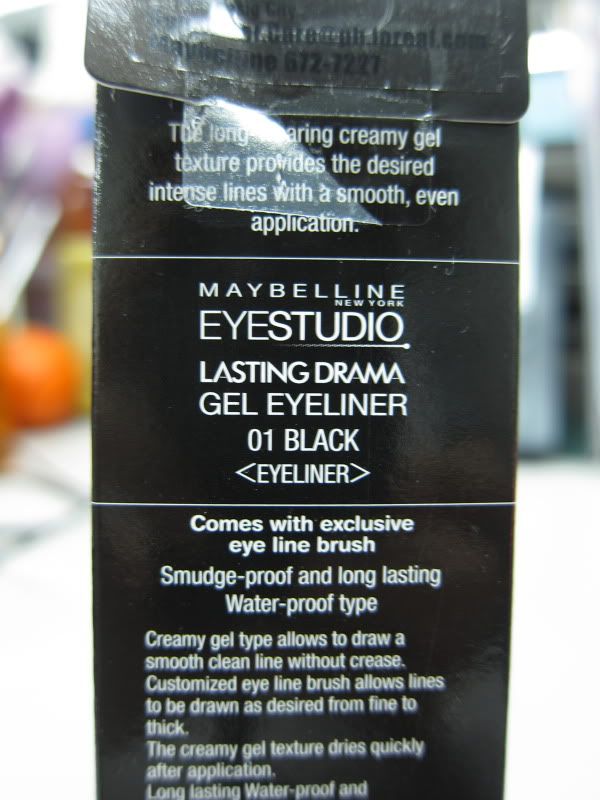 Like any other gel liners it came in a pot.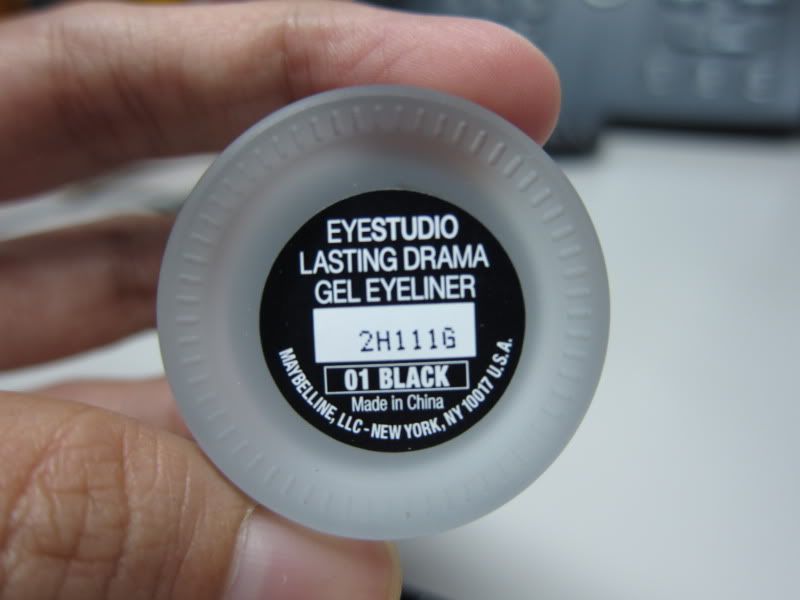 What's nice about it was that it came with its own brush which makes swiping th gel to your lids easily.

I don't have any basis for comparison but I like this liner because it glides on smoothly and it dries up easily. It's very friendly if I may say and the price is very affordable as well; and the brush, as I've mentioned, is a big plus.
Maybelline Lasting Drama Gel Liner is available at leading department stores and retails at PhP 399.