The weekend was practically spent understanding balance sheets and income statements. I know I'm smart but I'm really at my wits trying this crash course in Financial Accounting thing. As soon as my Business Communication class finished, which by the was I was physically present but on the records absent, I bought a book and attempted to absorb as much as I could over chicken nuggets and fries. I continued the learning process at Starbucks but to no avail. Three hours spent supplementing my brain plus two hours of actual class. That's five hours of debit and credit men! so my brain could not handle any more of it because I only had three hours of sleep that I decided to let go. I just went to the mall and bought stuff I deem to be necessities. I am on a self-imposed shopping ban, to which I plan to stick. Swear.
Uhmm so the eyeliner may not be a necessity but it was on sale!
Sunday was no different but I was armed.
MSG the best beybeh.
I managed to answer one part of the assignment even though it took me forever to do it. Haha! I'm so excited about school and the shopping for supplies part.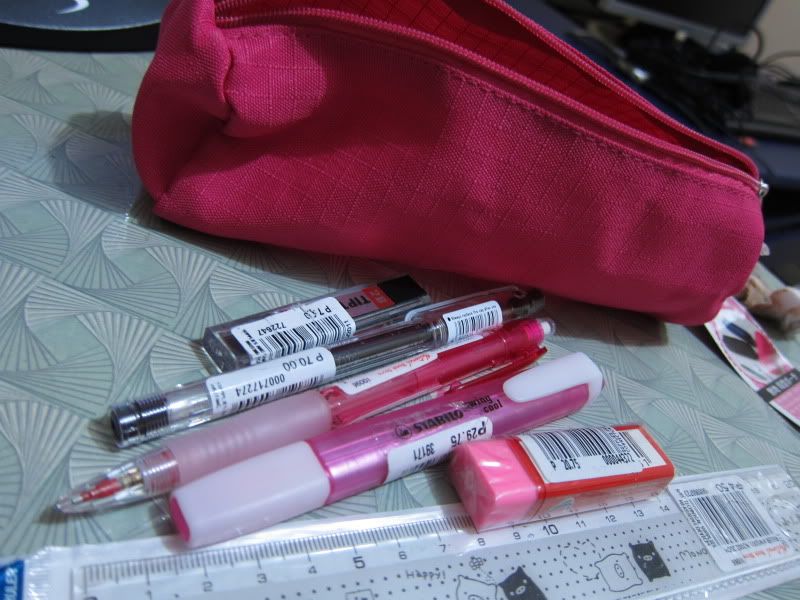 I am in love with Pilot G-tec 0.3. Back in college, I've always felt that I'm going to flunk my exam if I use any other pen. I am insane like that. Anyhow, I have to go study my other subject now. Ciao!