It took me forever before I finally got to sample Som's Noodle House at Poblacion, Makati. I know, I know...where on earth have I been? Before I started my MBA, I have never considered dropping by Rockwell or any establishment around it. It is just so much of a hassle for me. Anyway, I ate there with friends one Saturday night.
Som's is a hole-in-the-wall restaurant. If I may say, it's pretty much like an airconditioned carinderia. A
sosyal
one since yuppies, law and MBA students frequent this place. You may also eat outside as they have tables set up. I guess this set-up favor the smoking crowd.
We wanted soup, noodles and meat. Of course, it would not be Thai if the soup is not
Tom Yum
. I find this so-so, I still think the best I've tasted so far is that of
Siam's
.
Tom Yam (PhP 220)
Ann and I are such
Pad Thai
fanatics so we ordered one. The dish is good for 2-3 persons and you can choose if you want it with chicken, pork, beef or shrimp. I was disappointed with their version though. I've tasted a lot of Pad Thai and this is now at the bottom of my list.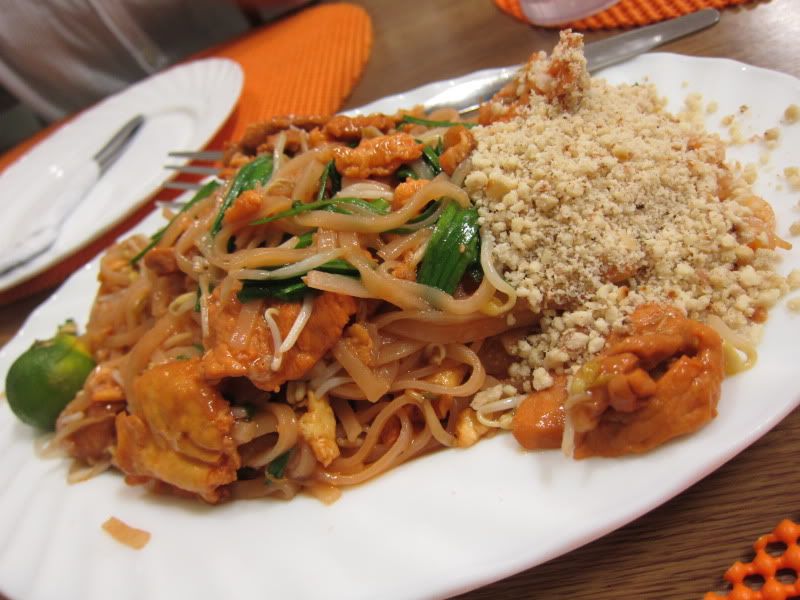 Pad Thai (PhP 220)
We asked the waitress what their best seller is and she recommended that we get the
Garlic Pepper Chicken
. Like the other dishes, you can also opt for beef, pork or shrimp. This one we liked. The chicken was tender and really flavorful.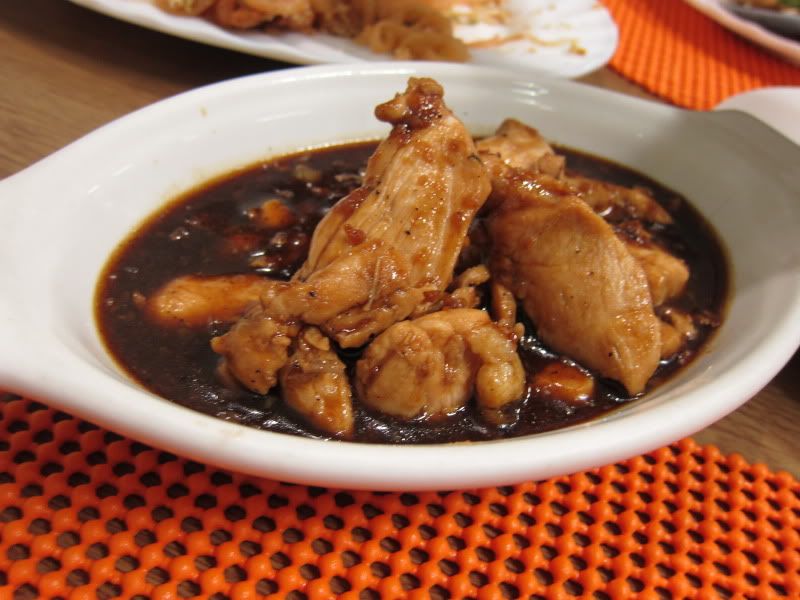 Garlic Pepper Chicken (PhP 150)
For drinks we had the Thai Milk Tea which was served in quite an unusual way.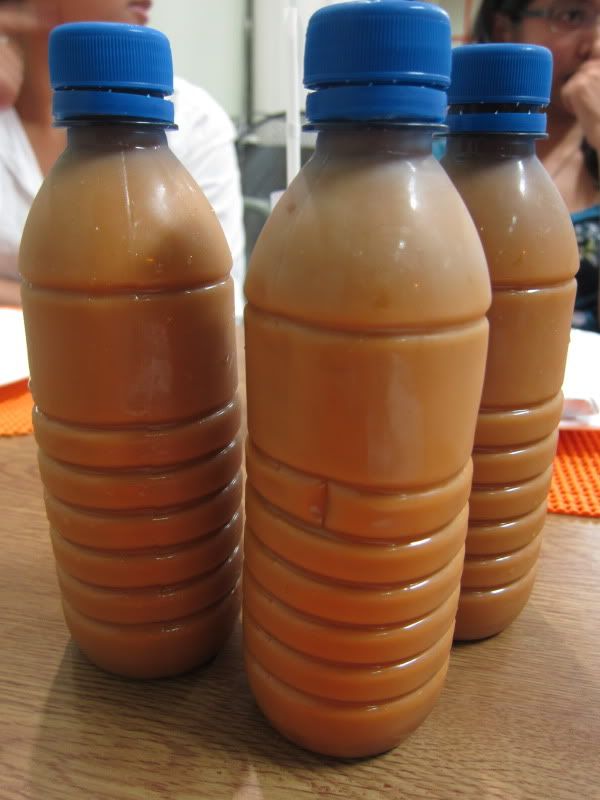 Thai Tea (PhP 40)
Okay, so I guess Som's was just so hyped up but I have been to more authentic Thai restaurants. I have yet to give the other dishes a try but right now, I'm not convinced. At all.
Som's Noodle House is located at 5291 A. Alger St. Poblacion, Makati City.