The thing that has been bugging me for quite sometime now is finally over and I can finally get back to living my life. The past days had been hectic. I attended the Ateneo GSB Freshmen Orientation last Saturday. It felt weird to be called a freshie. It's like college all over again and you have to figure out your rightful place in school.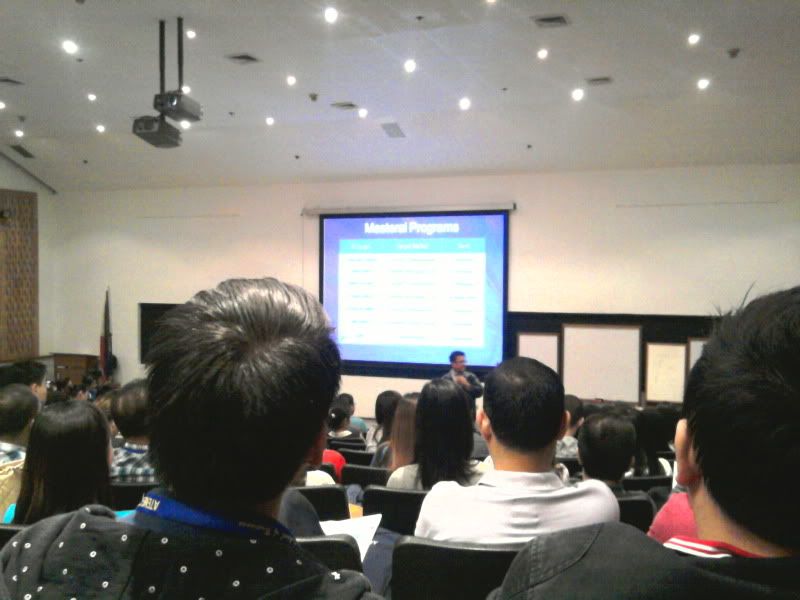 We were given freshman kits for our survival. This really feels weird. LOL.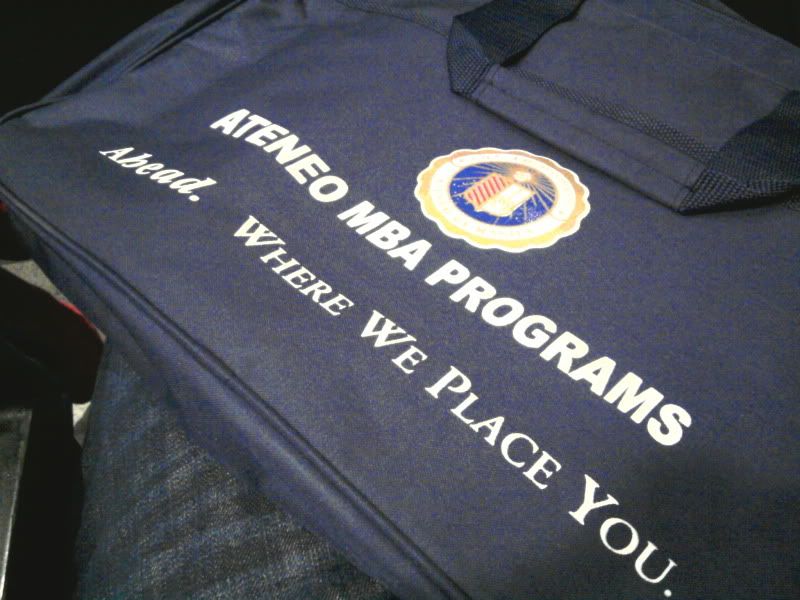 In the afternoon we were divided into teams based on the color of the ink used to write our names on our name tags. My team was named Blue Marlins. We were tasked to make an eagle sculpture out of balloons and to formulate a cheerdance routine. I was not able to take any photo because we were too busy making a cheer to the tune of Justin Bieber's Baby. Not my idea, but hey the more jolog, the better. And yay! We won!
Sunday was boring. I attempted to study Financial Accounting but being the master procrastinator that I am I hardly absorbed anything. I think I just ate the whole day. Hello fats!
Today I went to the dentist and had one of the most excruciating dental fillings ever. I wasn't able to notice the chipped filling in my molar that it had worsened and almost reached my canal. My tooth has to be observed for a month because if it worsens, I have to get a root canal. Ouch.
But that did not stop me from eating. I had cold pizza and Gong Cha for lunch. I'm really addicted to milk tea nowadays.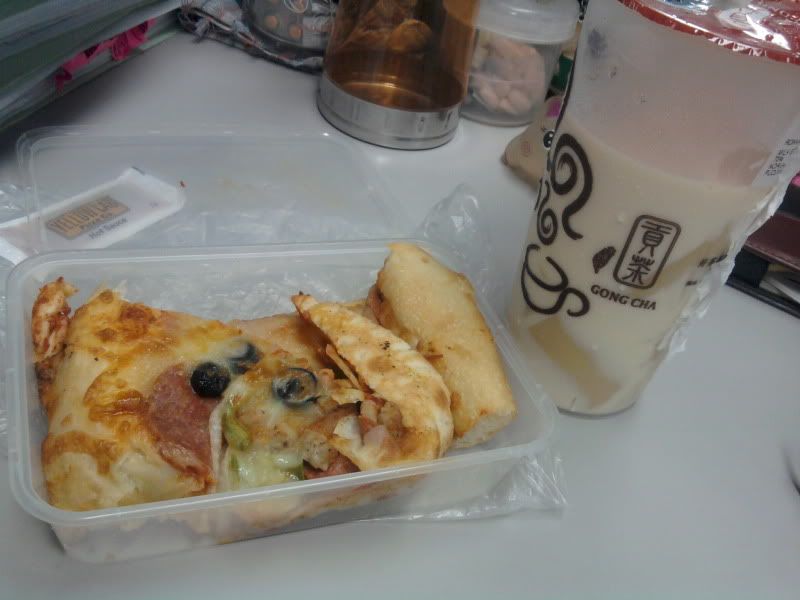 Nomnomnom.
Oh and starting today I have a new name.
Very porn star, yes?