Put together a dating game late bloomer and a dating virgin and you'll probably have a night overflowing with awkwardness. What happened was quite the opposite.
Anyway, so this whirlwind semi-love story started quite unconventionally. I would not go further into the details aside from the fact that we have been friends for a good 3 years already. No name-dropping yet as I do not want to sensationalize this at this early stage. It's just now that we're trying to explore the possibility that we could be more. I decided on the place and since we both love Japanese, we had dinner at Omakase in Libis.
We were both starving as he came from Bataan and I just had an exam so we ordered a lot. And by "a lot" it meant food for 4 people. I could not breathe after eating.
American Dream
was the best seller among their Makimonos as evident on the raves of food bloggers. It's salmon, kani and cream cheese maki rolled in tempura batter then deep fried.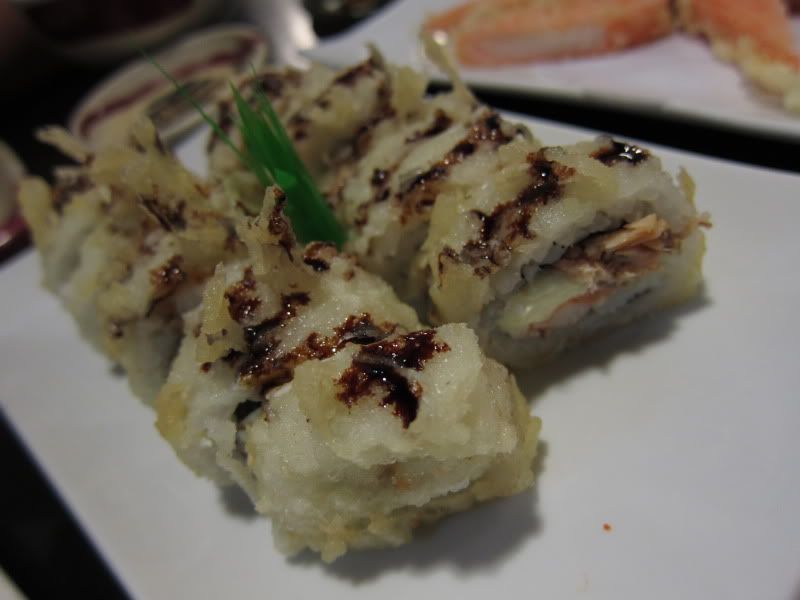 American Dream (PhP 190)
Since I am allergic to shrimps, we opted for the Kani Tempura. I love kani! Look at how cute it was arranged on the plate.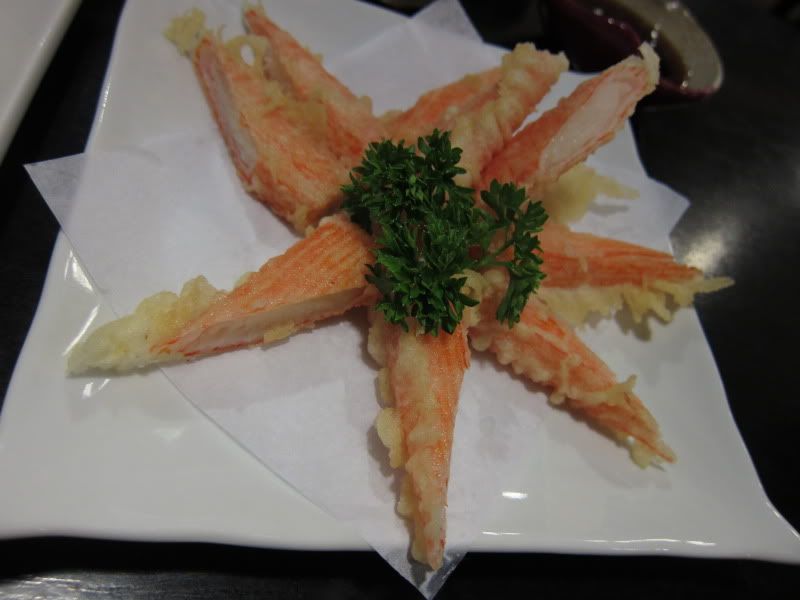 Truth is, I took over the menu so all of the food we got was to the liking of my taste buds. I cannot have Japanese without
Chicken Teriyaki
. It's my staple main course on the table.
Chicken Teriyaki (PhP185)
He wanted soup so we went for
Sukiyaki
. Omakase's Sukiyaki came in a pot and could actually serve, well 4. I don't think it was ever intended for 2 unless that's the only thing you're eating. It actually had a lot of vermicelli that it absorbed most of the soup.
Sukiyaki (PhP 250)
We were settled when the waitress persuaded us to get one of their specialties which was the Softshell Crab Tempura. In my mind, we had already ordered a lot. But for the sake of trying out something new, then we gave it a try. I was intrigued but indeed the shell was soft! No traces of chitin. Oh yeah that's the nerd in me talking.
Softshell Crab (PhP 325)
I'm very much satisfied with Omakase and everything served was absolutely delicious and not commercialized. Their food was also not ridiculously priced and servings were okay. I'm glad that our first date turned out to be a gastronomic feast as well. Alright I'm getting all sappy and cheesy now. ;P