For those who do not know, I am an uber geek. I graduated from *ehem* Philippine science High School in 2001. I can't believe that it has been 10 years since! I feel so old! Last night was Pisay's Alumni Homecoming and I opted to wear something dressy. I finally got to wear my Topshop coral pants!
top: iCandy
pants: Topshop
shoes: Schu
JB necklace: Kandi Treats
bag: Longchamp
The event was hosted by Batch '86 hence, the all yellow theme in commemoration of the EDSA Revolution.
My batch was one of the jubilarian batches and reading this on the souvenir program gave me goosebumps. Then I realized that I have four photos in this page alone. It seemed like my friend, Raab --- who was responsible for this page, grabbed the photos from my facebook page. LOL.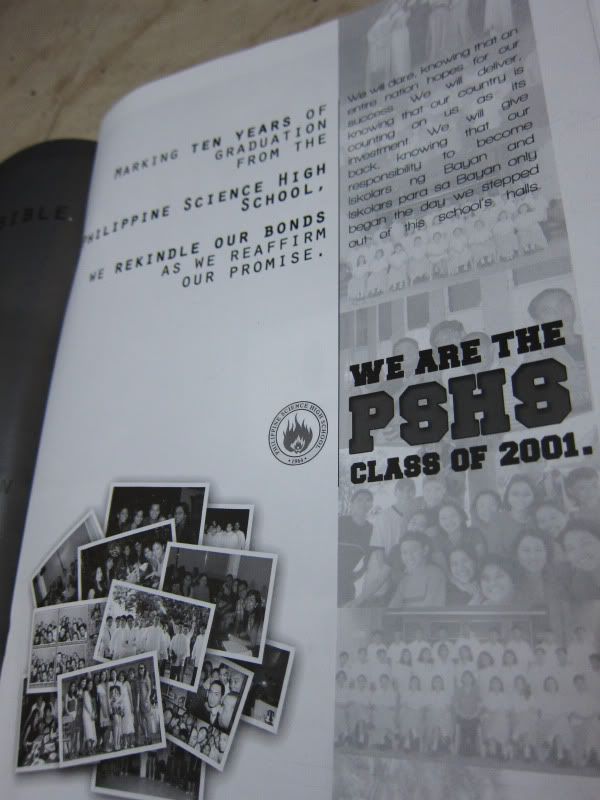 I actually did not pay any attention to the program (bad...) as I was busy taking photos with/of everyone.
Photo ops kung photo ops!

This number would not even comprise a class. Hooray for the batch! LOL.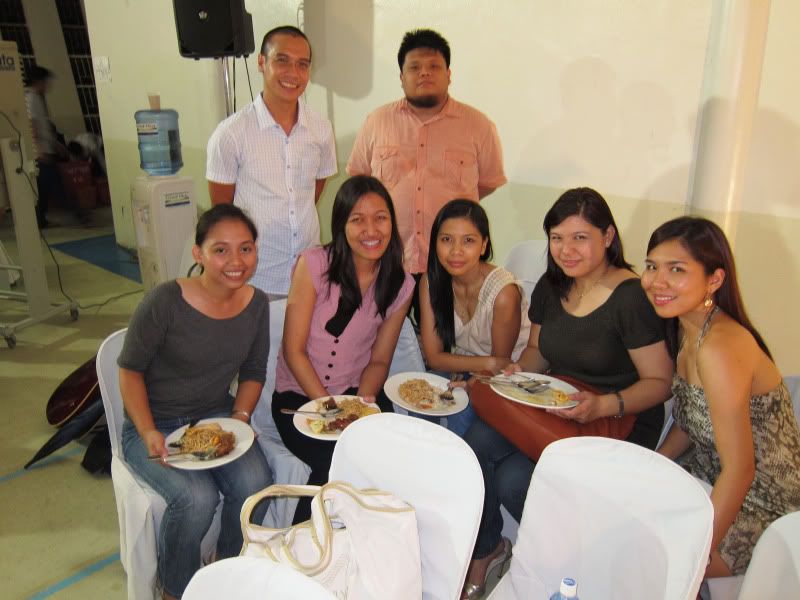 Sci girls with Tech boys

Pisay - Meris chapter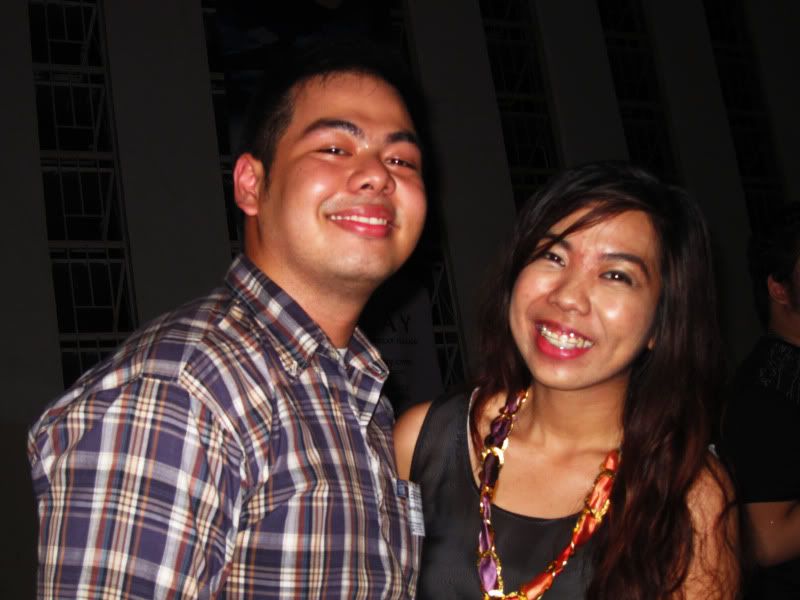 With co-Himig Agham member and future PSHS NAA *naks* member David

With new parents Rupert and Kay and super thin Chelo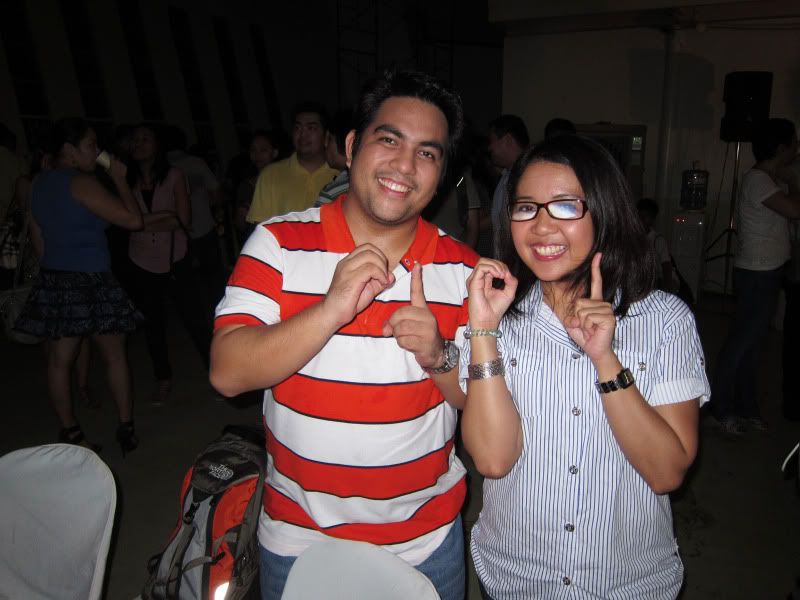 Lovebirds...

...or not.

"Ma'am" Ninna with Nikki, Marvi and Kurt

Speaking of Ninna, who by the way was my Biology teacher then and Facebook BFF now, this was the first time that we saw each other since high school!!! The wonders of social networking that I just woke up and found myself bonded with her over bags and shoes. Geeks can be fashionable too you know?
Here she is with her unico hijo Jacob...
...who brought along company.
Since we cannot really relate to the music of the 80s we decided to leave the party to the elders and headed over to Starbucks at Ayala Technohub. I actually wanted alcohol but, well, aging. Haha.
It was a fun, fun night of reminiscing. I actually am amazed that we never really run out of memories to reminisce about or even if the story has been told, it doesn't really matter. Pisay will forever be responsible for where we all are right now, pursued a career in science as originally planned or deviated and realized that it was actually not right for us. Either way, Pisay will always be home...and it feels really good to be back home.