One of my dreams is to have a walk-in closet which would house all my clothes, shoes and bags. I'm not really sure if I would ever get to accomplish that so for the meantime, this would do.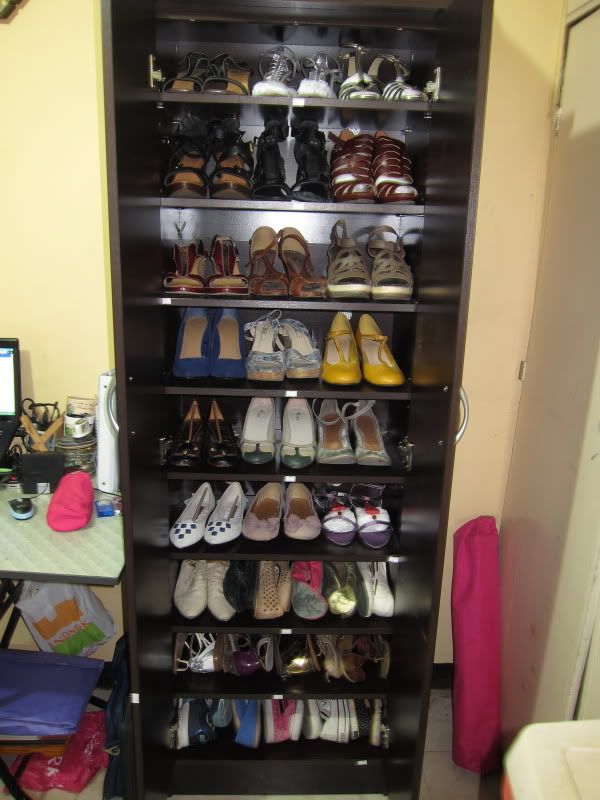 I really wanted a shoe closet for the longest time because I've lost so many shoes to heat and molds already. It is really not advisavle to keep your shoes inside the box because they also need air to breathe. Aside from that, I also keep on forgetting the pairs that I have. At least now, it's not so hard to recall anymore.
I have also been looking for these lace accesories and I have no idea where on earth to find them. I accidentally saw them at The Ramp. These are from Stylebreak, Laureen Uy's clothing line.
And after years and years of not replacing my totally wrecked indoor slippers, I bought this cute pair from Toeberries. One hundred bucks beybeh.
I'm really having trouble sticking to this shopping ban. I'm convinced that I can't do this. Haha.