My concept of a deli has been limited to Hungarian sausages and salami. I have never tried buying, much more eating in one. My officemate, Isa, suggested that we try Swiss Deli and Restaurant while we were in Davao.
The first thing I noticed upon entering the stoor was the huge Toblerone bar. I don't know if it actually contained chocolate though. They are selling different Swiss products such as cheese and chocolates. The restaurant is located at the elevated inner portion. Isa and I were not feeling adventurous and ordered
Hungarian Sausage with Mashed Potato.
You may opt for rice or fries as well.
We went back another day and this time we sampled more of their dishes.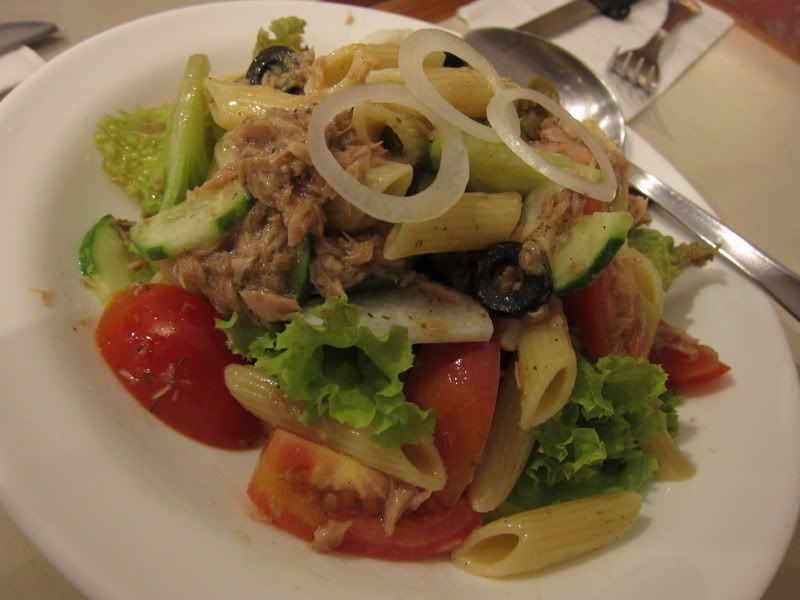 Mediterranean Salad with Penne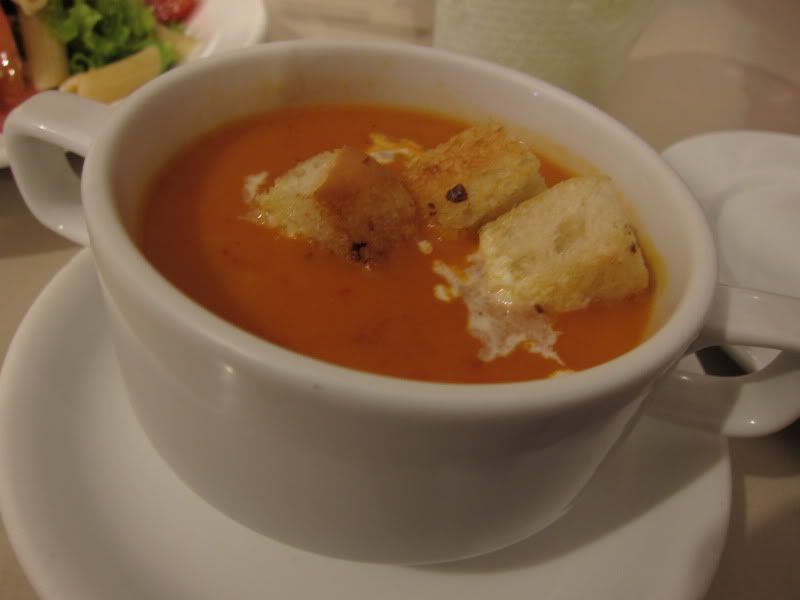 Tomato Cream Soup
I really liked their food but the servings could be bigger, or if not, they could certainly lower the price of their food. I was not able to take note of the amount we paid, or maybe I was not really paying attention since I was not paying with my own money. Haha. All I remember was that if I were to pay with my own money, it would probably pain me. But seriously, the food was really good that I'm now dreaming of Hungarian sausages. That probably did not sound right. LOL.
Swiss Deli is located along J.P. Laurel Ave., Lanang, Davao City (across Damosa Building).