I was never afraid of heights. My job entails me to be always up in the air and climb a gazillion number of tanks. Reason why I have always wanted to try one of Cebu's tourist attractions:
Sky Experience Adventure
.
Prior to this year, I have already gone to Cebu for work quite a number of times already. This time I was excited because I was with three other colleagues. After resting for a while in our hotel, we immediately headed for Crown Regency Hotel and Towers and got a package for PhP 888. It consisted of a buffet lunch, sky walk, 4D movie and free use of swimming pool. Too bad we did not bring swimsuits. We paid an additional PhP 300 to include the Edge Coaster.
Since we were starving, we decided to have our lunch first. The cuisine was Chinese and we had a lot of choices.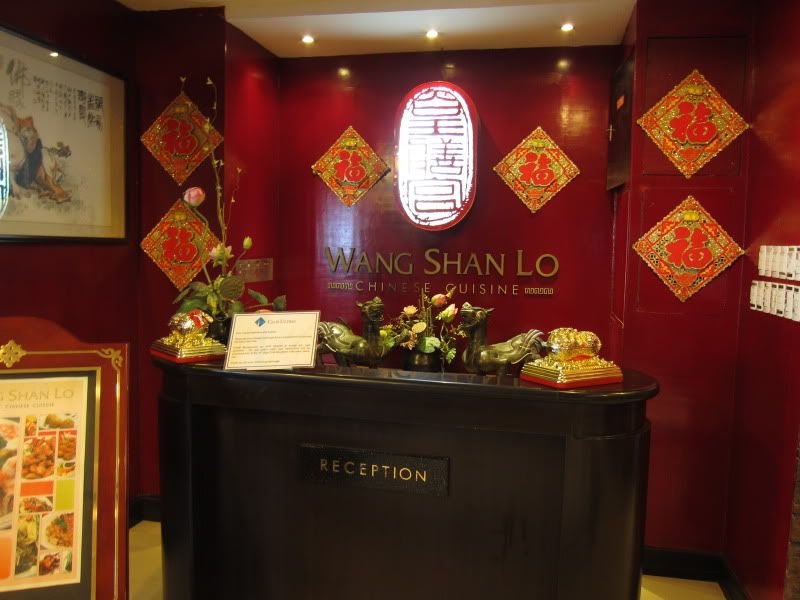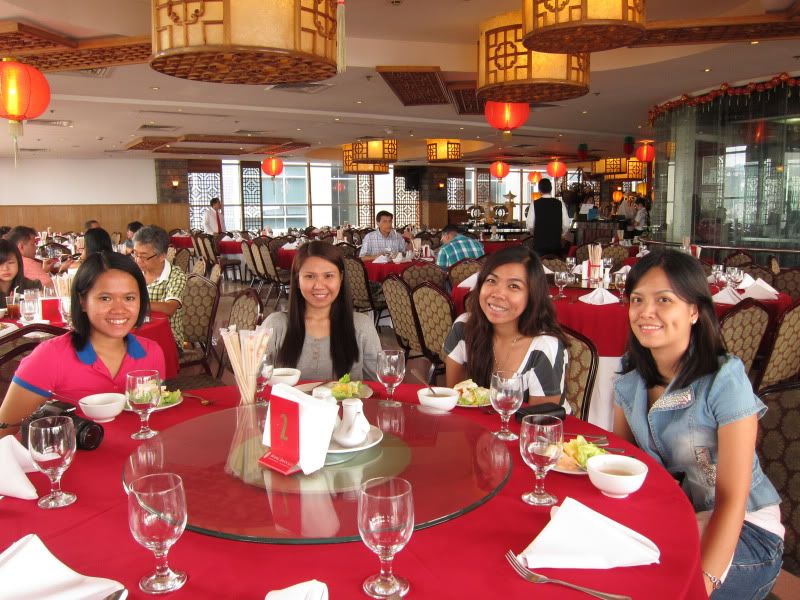 Gas Girls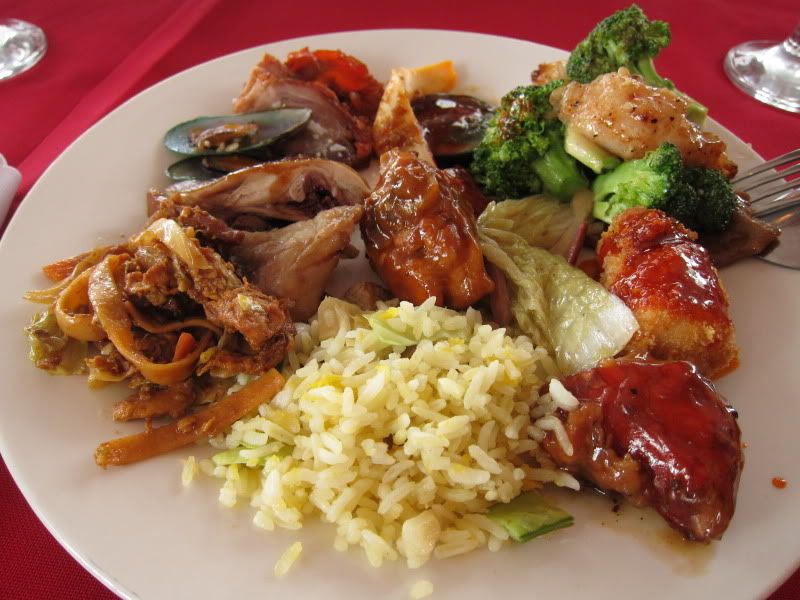 My plate. Oh yeah throw the diet out the window.
After taking more photos, we decided to ride the Edge Coaster already which literally is a ride at the edge of the 38th floor of the building. What's insane is that it tilts without warning. Talk about adrenaline rush! We thought the package was inexpensive. But then again, they do not allow cameras while you're on the ride and a photo costs a whopping PhP 230 each! What a ripoff! A very smart one as no customer would leave without proof of having been there. Each coaster could fit two people and I rode it with Isa.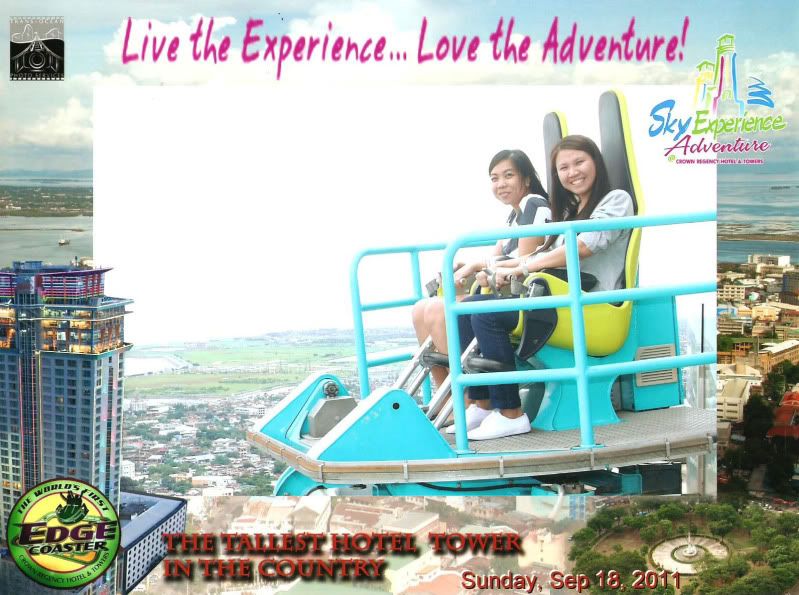 On the same floor were telescopes which you can use to view the whole of Cebu.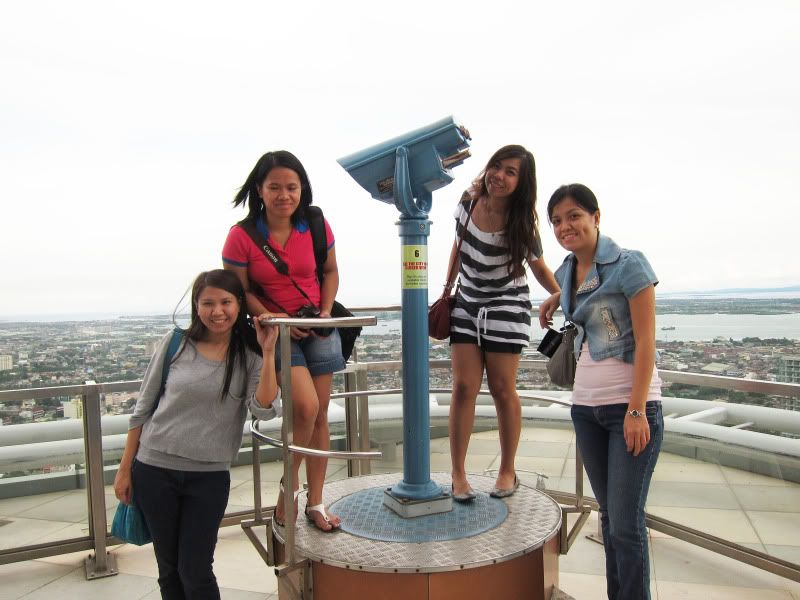 We also saw the more extreme rides from where we were. Imagine ziplining from one building to another. Now do that upside down. Wild!!!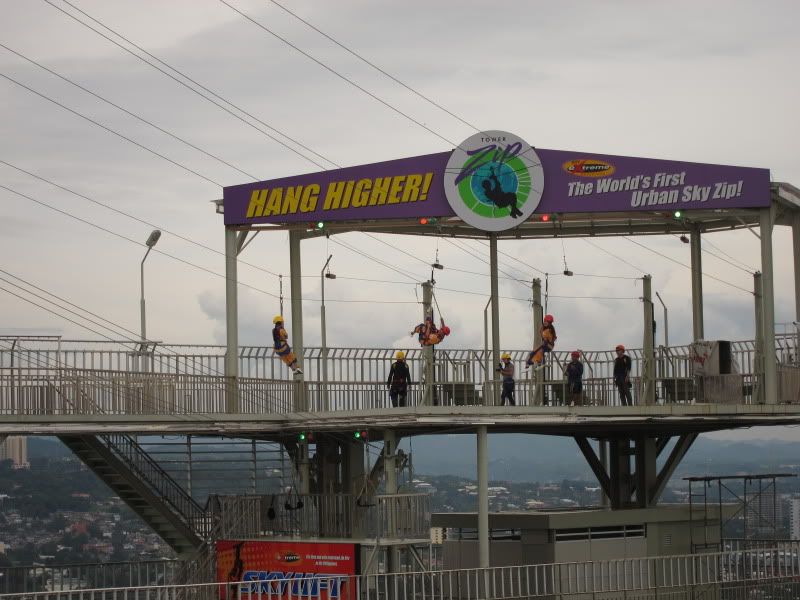 After this we went a floor down for the Sky Walk. They provide you with a locker to place your stuff. It is the locker of the future, I tell you, as it does not open with an old-fashioned key but with a sensor based one instead. Cool beans! It is also mandatory that you wear their astronaut-like suits, which they sanitize after every use, and sneakers. I suggest you come in sneakers to avoid the hassle of wearing footwear which has been worn by the public. Same policy for the picture. By this time, we decided to use the power of the credit card as we were totally getting robbed.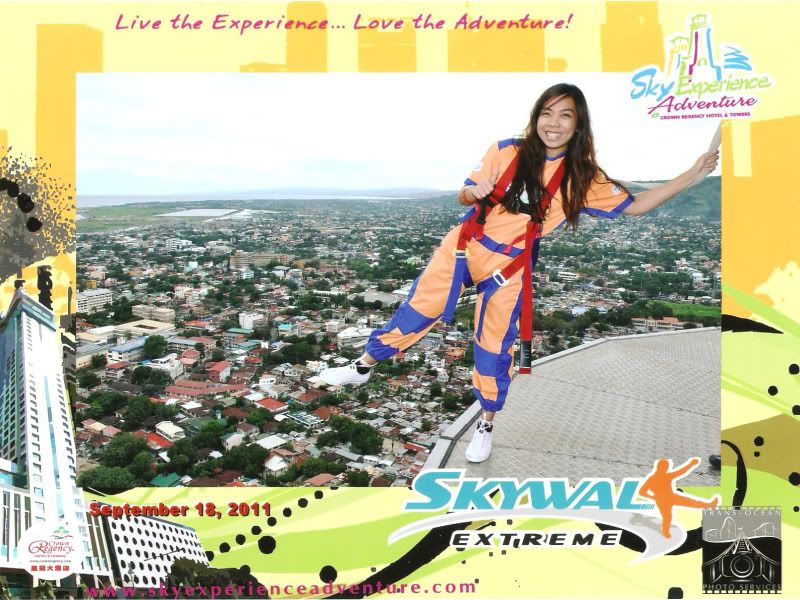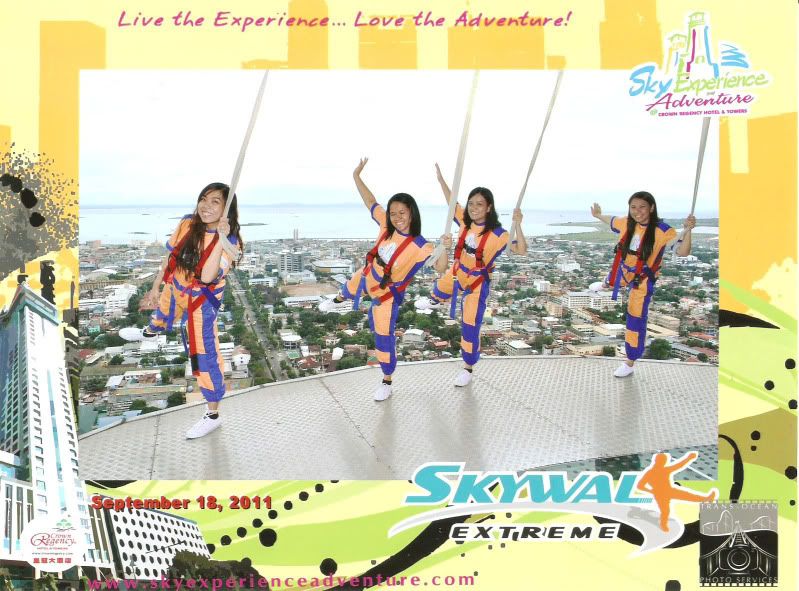 I had to have my mandatory solo shot somewhere significant.
The 4D movie we watched was about this plane that crashed and the pilot ended up finding some enchanted treasure after battling it out with a tiger, an orangutan and a humongous snake which I could not bear to be face to face with. Oh no, not in 4D. Helllll noooooo.
After this fun, fun adventure, I met up with my cousins at SM for dinner. Diane's about to give birth anytime! Though she did not want any photos of her. Haha.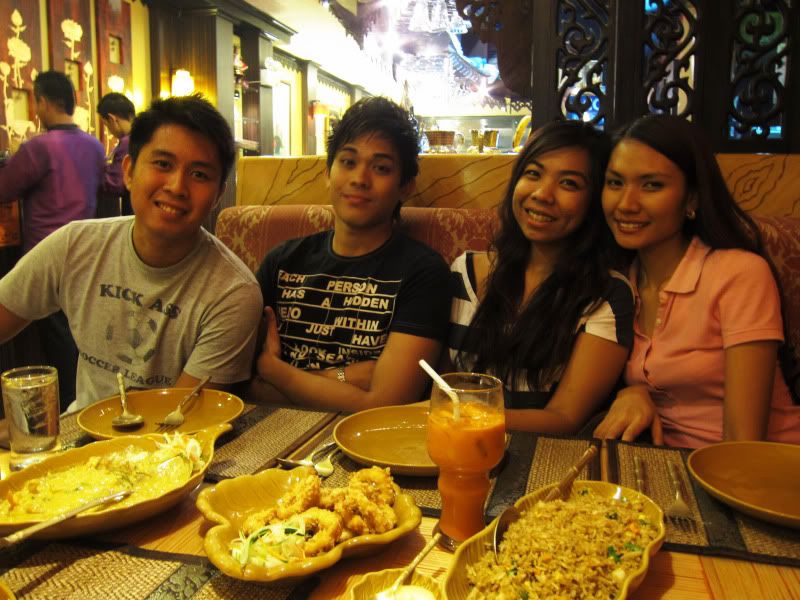 Morden cousins: Sieg, James, Me and Sarah
It was a very toxic and tiring week in Cebu but this was the only time that I somehow enjoyed it. How I wish work was always like this. *wishful thinking*