I am so in the miser mode because I just can't afford to spend on pampering anymore. So I bought some mecessities: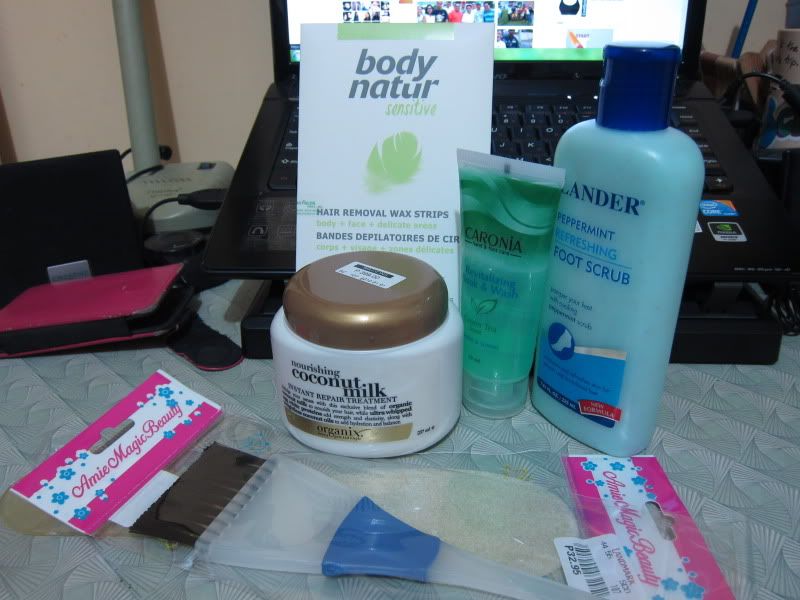 I'm took a stab at do-it-yourself hair treatment, foot scrub and leg wax. After doing all 3, I think I saved myself a lot of moolah and I am giving myself a virtual pat on the back --- if that is even possible. Oh and since my pores are very, very uncooperative these days and I am breaking out like craaaaaazy, I headed over to Healthy Options for organic stuff.
I've read about this witch hazel toner a number of times on different forums and they say that it is really effective and I am hoping that all of them are correct because I am going effin crazy! Pimples galore!!! I threw in salicylic acid to dry out cystic ones. *crosses fingers*
I'm really struggling updating this blog so once a week posting will have to do for now. I'm really exhausted that I can't find the strength to write anything. I'm hoping that my writer's block (and sloth) wears off soon. It's monday again tomorrow and I just had my longest week ever. See you next post!