...then no one would be afraid of their birthdays.
You know, I actually resented my birthday because that will mean an additional year and well, I think I've stopped aging at 25. Well, this year turned out to be my most memorable so far. It started with a surprise from two of my dearest friends, Julius and Jee Jean. You see, we have this sort of birthday tradition that the celebrant will be given a cake with a special gift: a human tied with a ribbon on the neck. We did this for Jean and RK's birthday; they are a love team by the way. I was actually sad because RK was on a seven-month assignment to Malaysia while Bob was down with the fever that day. So being the innovative friends that they are, this was how the surprise turned out: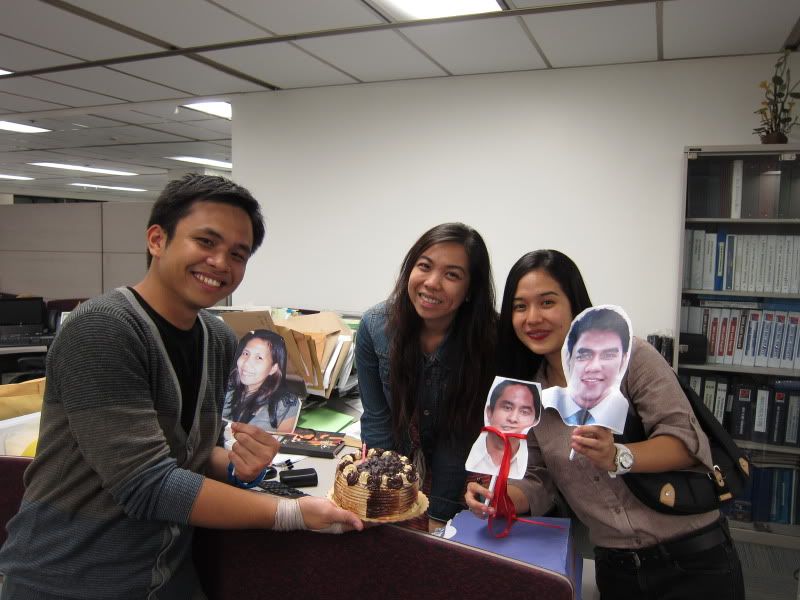 And since Bob was sick, and he is my office love team...
Goodness, I nearly died laughing when they showed up holding those cut outs. It was out of this world hahaha!
The actual day of my birthday was BUSY. My mother surprised me with the ever present spaghetti with meat sauce and this cake which was the same cake that Julius and Jean brought, only bigger.
It was also the day of christening of my friend Beth's son, Inigo wherein I was a godmother.
Beth and her adorable Inigo
After, Leo prepared some sort of an amazing race, MRT-LRT edition. I actually had no idea where we were going so I let him take full control. The rain was just a bummer. First stop: Tayuman.
Tayuman is near Dangwa, the street known for lots and lots of flower vendors. The idea was to scout for gerberas and it was a shame that it was flooded when we got there. Still, he got me a really nice bouquet. *blushes*
Flowers!
Flood waters :(
Next stop was Carriedo station where Binondo was. I actually wanted to eat chicken feet but we ended up buying hopias from Eng Bee Tin. I love their Peanut Tikoy!
I was getting pretty tired (since I was still recovering from sickness) so we decided to transfer to the MRT and head over to Ortigas. The MRT was super cramped even on a Saturday! I was craving for quesadillas so we headed over to Army Navy at Emerald Ave.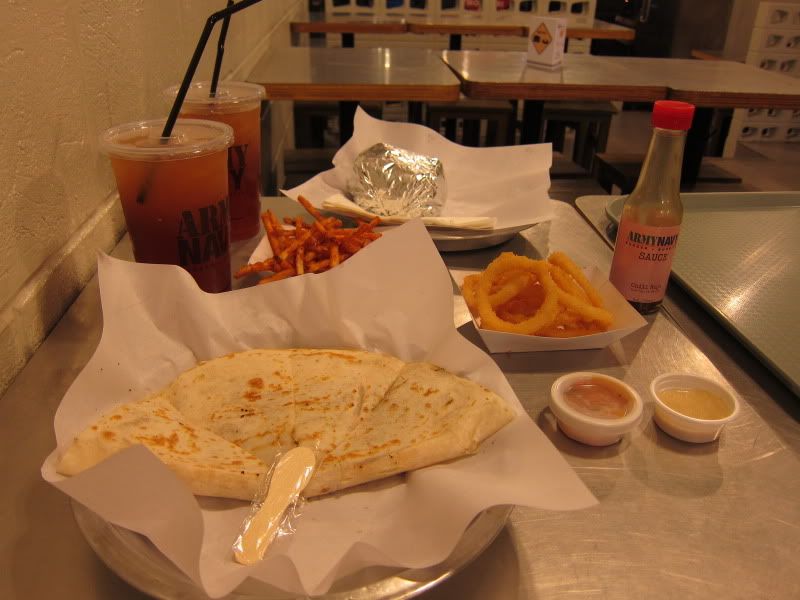 Of course I had to have booze: a bucket of beer at Ortigas Home Depot which I don't have a photo of. Boo!
For my family, I treated them at Tong Yang Hot Pot. It was fun cooking and grilling.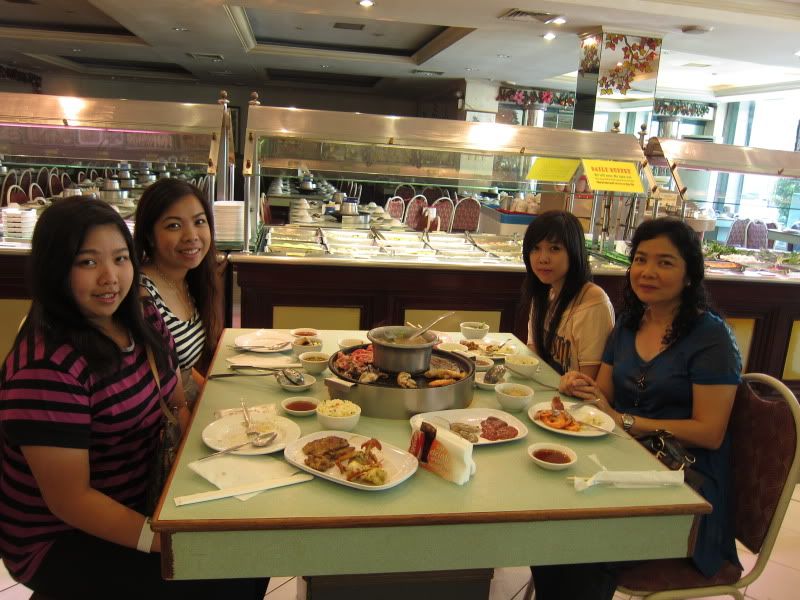 Surprise by friends, time with my family and warmth by a special someone. I am indeed a happy girl. :)