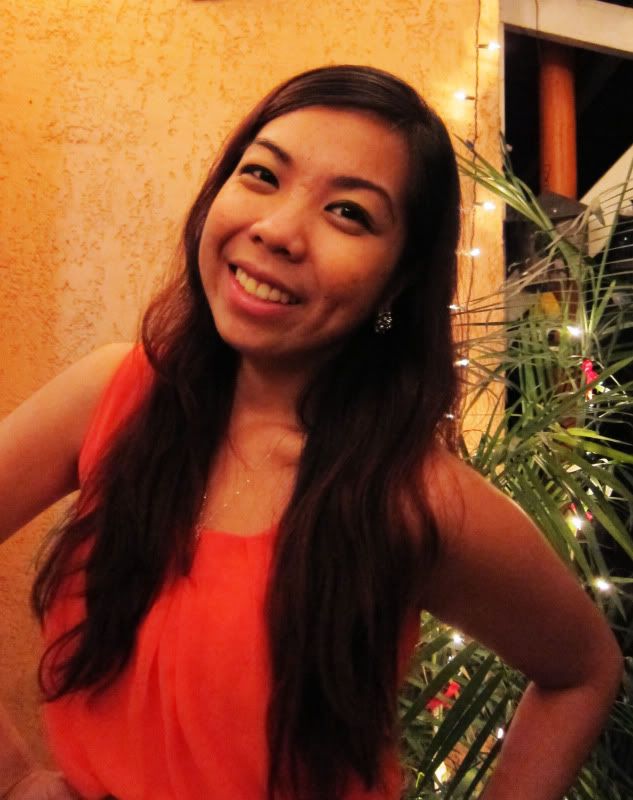 top: NY Square
skirt: Weekender
shoes: Schu
earrings and necklace: gifts
This was what I wore on Christmas eve. I wanted to wear something festive as it was supposed to be a happy occasion after all and what better way to do that was to don contrasting colors. I got both top and skirt at SM department store. SM is really upping their game!
We went camwhoring outside and did not change the venue since we discovered that the lighting was great. I love my S95! My other sister was busy chatting with his boyfriend hence the absence in the photos.
I changed into flats because I do not want to wear heels during the mass. We have a little chapel in the village and high heels kind of not suits the scenario. Noche Buena was the usual: take outs hahaha! We're lazy to cook like that. I promise to redeem my family on New Year. I'm proud to say that I can cook really well. I just really hate the washing the dishes after part.
I thought that I'd get to spend this Christmas differently, with a special someone to be more specific. But then life does not always turn out the way we planned it doesn't it? All I want for Christmas is love and sadly taht cannot be wrapped in a fancy paper and placed under a tree. To be honest, I still haven't moved on but I really try my best to be happy and continue living. There's so much to be grateful for to be defeated by one setback. I always keep in mind that I am a strong and beautiful woman.
With that, I leave you with a picture of our beautiful tree. Happy Holidays everyone!