Aria Cucina Italia, as the name implies, is an Italian restaurant smacked right at the middle of D' Mall at Station 2 of Boracay.
For starters, they were giving out free bread baskets. Who does not love freebies?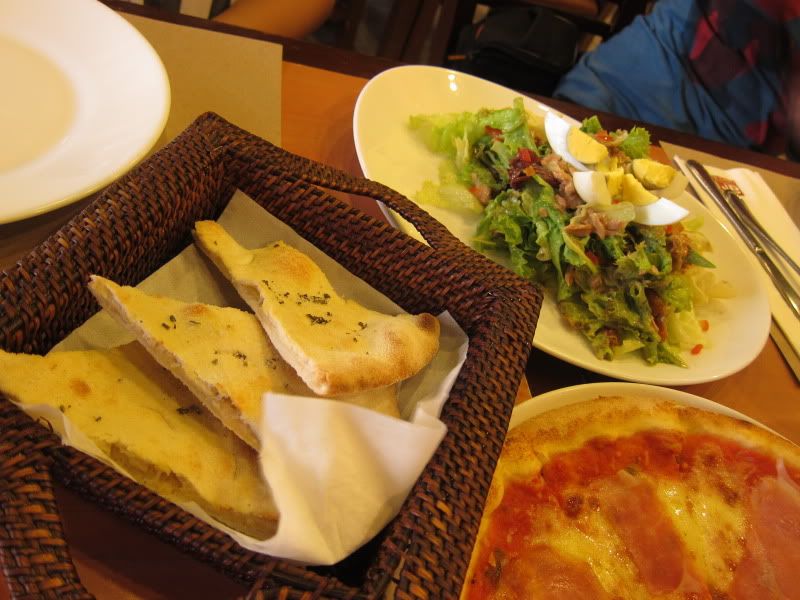 We wanted to eat kind of healthy so we ordered the Salad Nicoise which was a Mediterranean salad made with lettuce, bell, peppers, tuna, green peas and egg. I have internalized my what my grade school teacher said that you should always have a balanced meal complete with go, grow and glow food so I always make sure to have veggies whenever I eat. Besides, I really love my greens.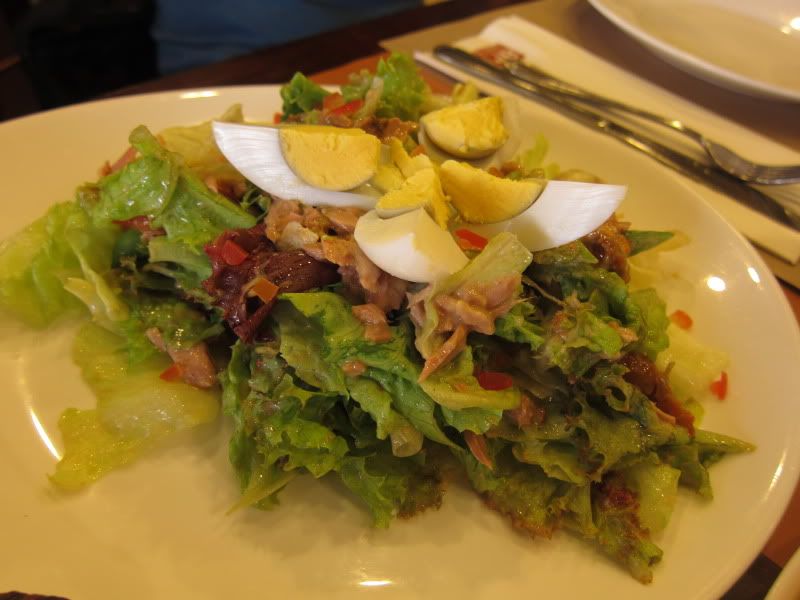 Salad Nicoise (PhP 385)
My friend Ann was raving about the Aria Pizza. The dough was freshly made and it was just the right consistency: chewy and not too fluffy. I've never liked the thick-crusted pizzas and this was how I wanted it exactly. The ingredients were actually just tomato sauce, mozarella and parma ham but its simplicity was actually what made it yummy.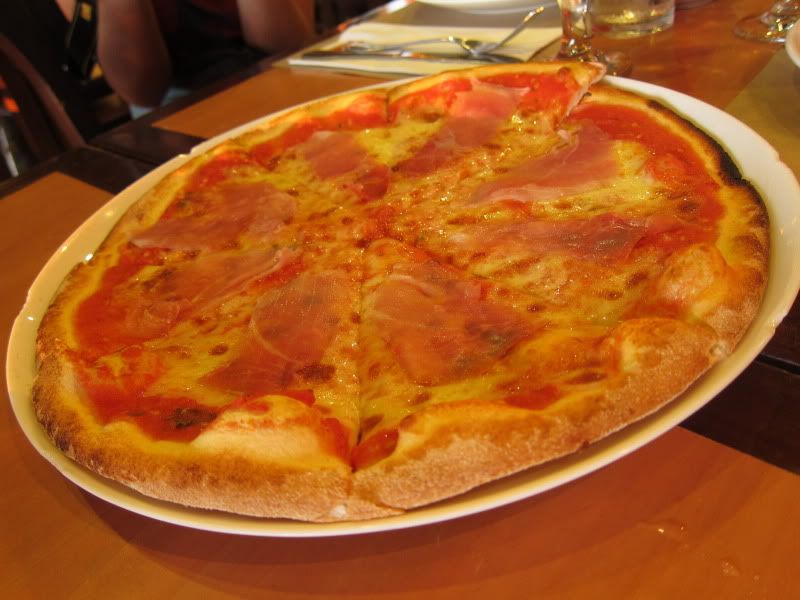 we tried one of their November specials which was the
Linguine Con Salsiccia Porro
which was linguine with Italian sausage and leeks and bound in white sauce. We found this sort of weird tasting however. Ironic it was a "special."
I think we just made the wrong pasta choice but overall, food was delish! They give justice to their claim that they are the best Italian restaurant in the island. Italian food by the shore. Oooh love.
Aria Cucina Italia
Beachfront, D' Mall, Station 2
Boracay Island