I cannot actually pinpoint the exact time when the metro suddenly was infested with "Dampa" restaurants. The concept behind this is that you go first to the market area and buy your raw picks: seafood, chicken, pork basically whatever suits your fancy. After, you choose from lots of restaurants who will cook your food for you on a per kilo basis. There was a similar place in Boracay. The difference? The freshness of the ingredients.
We walked this looooong route just to get to D' Talipapa but I tell you it was super worth it.
We first bought our ingredients. All the stores have standard prices, you just have to have very good haggling skills.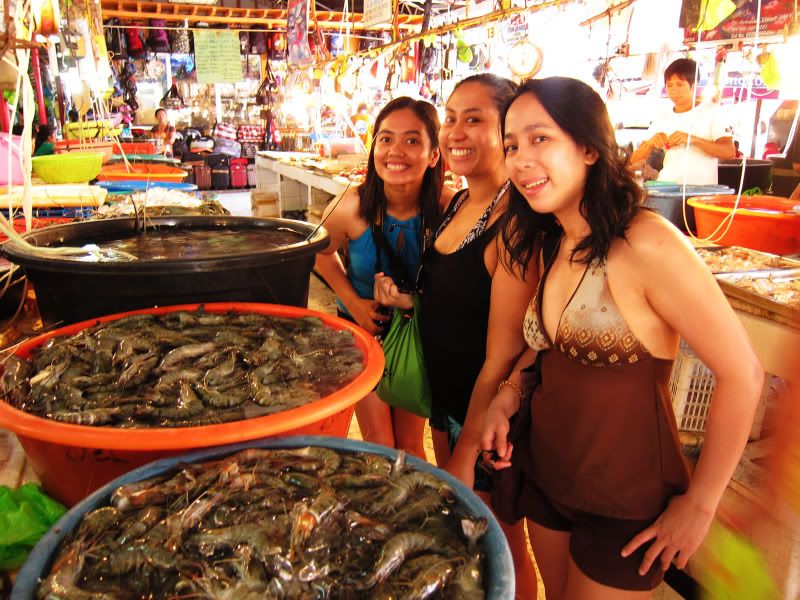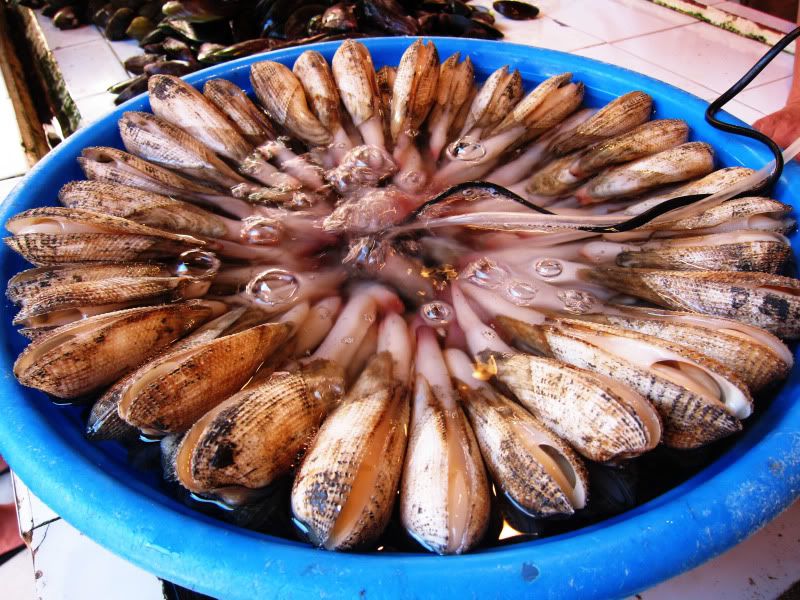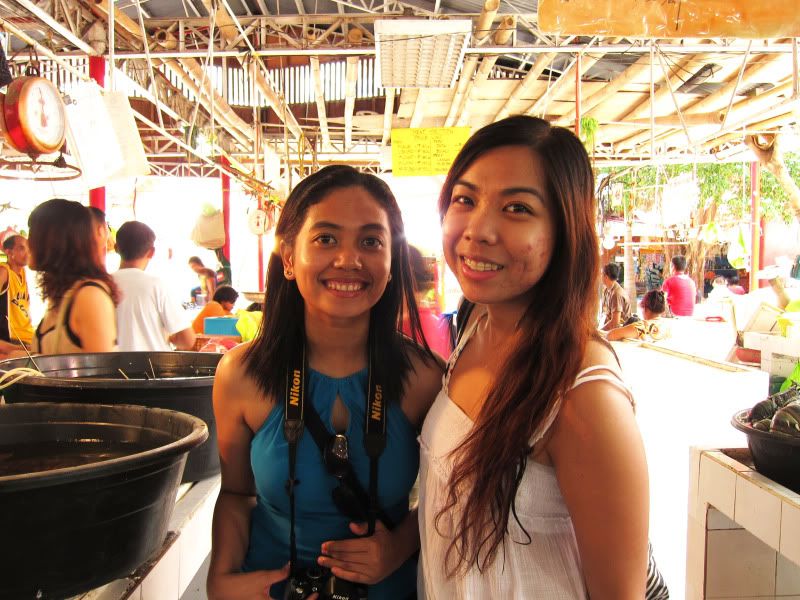 We went for shrimp (there were different varieties but I prefer to keep this simple), mussels and crab. Mitch cannot resist doing this. Actually, the vendor was actually the one who insisted having her photo taken with the lobster haha.
We chose this restaurant just across the market and judging from the number of people eating, they must be really good cooks.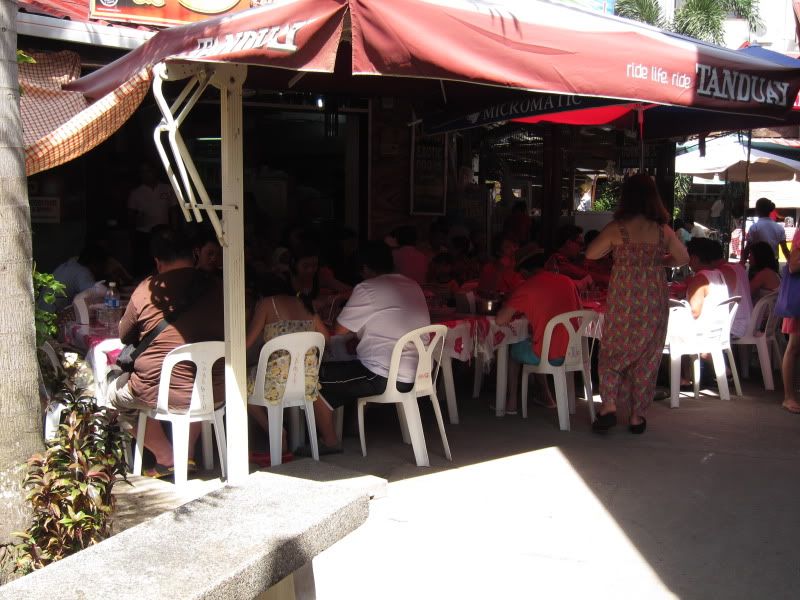 We opted to have Butter Garlic Prawns, Chili Crab and Plain Mussel Soup with Ginger. To balance everything, we ordered Pinakbet as well.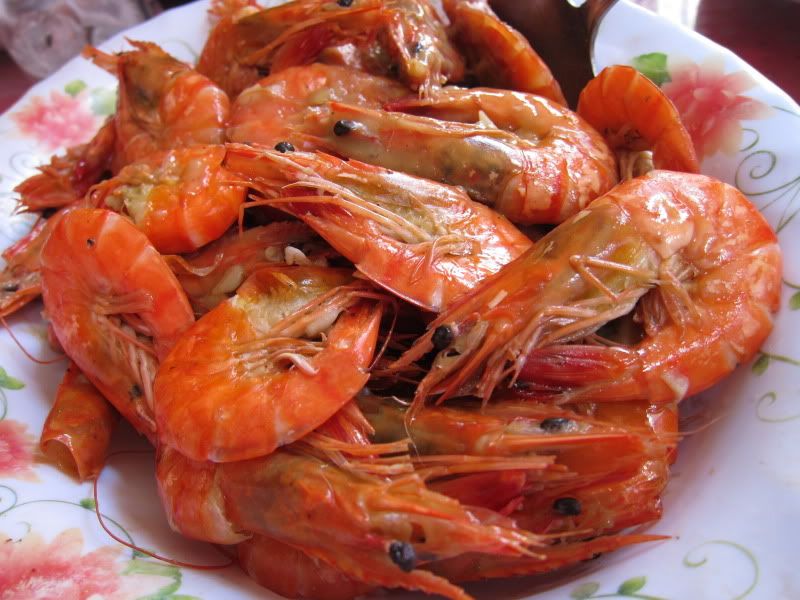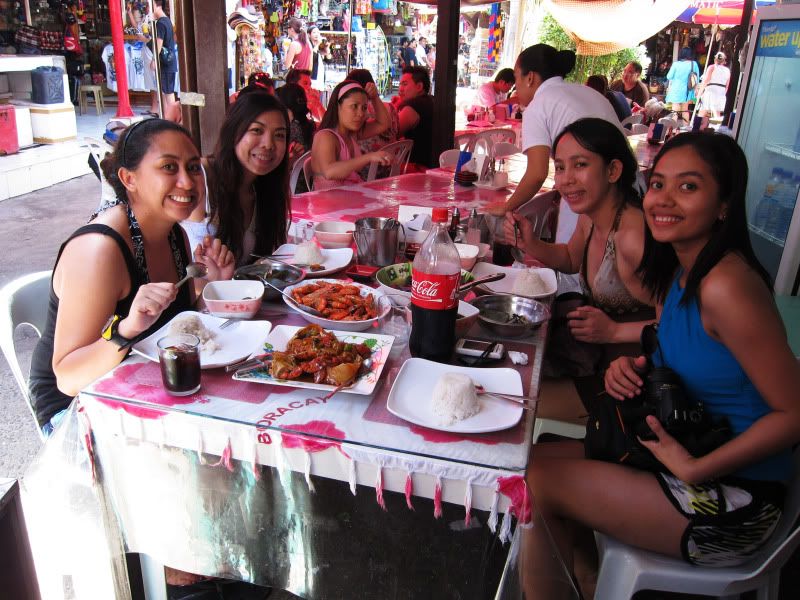 I can really attest that the seafood in the market was fresh because I am allergic to prawns and yet I was able to eat uhmmm...12? Twelve!!! I only eat three and I feel my air sacs closing already! Or maybe because I also took off that sort of string thingy at the back of the shrimp where the toxins are supposedly coming from. Well whatever the reason may be, I enjoyed my shrimp!
Go visit D' Talipapa. I tell you, this will definitely change your market experience.
D' Talipapa
Station 3, Boracay Island