I bet you've all read about how makeup brushes can be home to a lot of bacteria. This is why it is essential to regularly clean your brushes. I used to wash my brushes with soap and water but I realized that I may not be cleaning them properly so when I saw the Japonesque Professional Brush Cleaner, I immediately purchased one.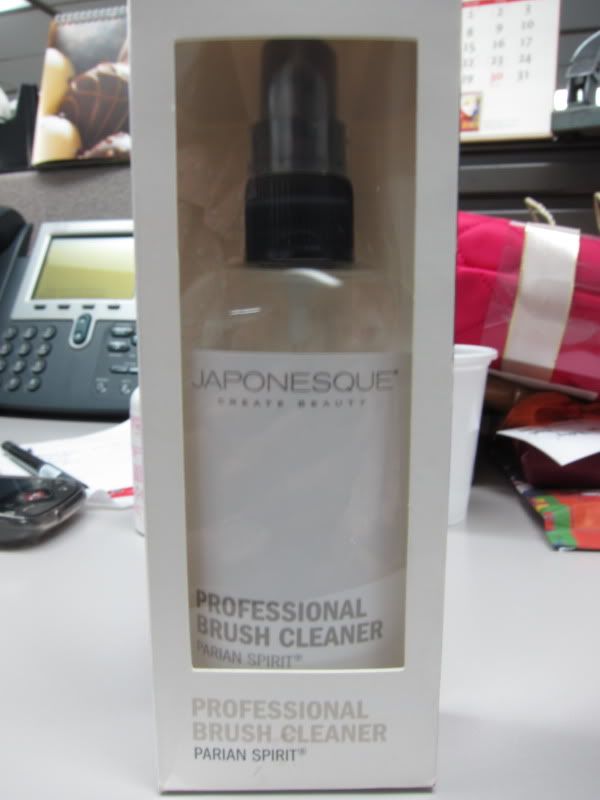 One thing I like about this cleaner is that it is in a spray bottle. You do not have to undergo the mess of dipping your brush in the solution. So how do you clean your brushes? It's actually pretty simple. I cleaned my Suesh makeup brushes using this.
1. Hold the spray bottle approximately 4 to 8 inches from the brush, rotating the brush while spraying.
2. Dry brush with cloth or paper towel.
3. Reshape brush and lay flat to air dry completely.
NEVER
dry the brush hairs in an upright position.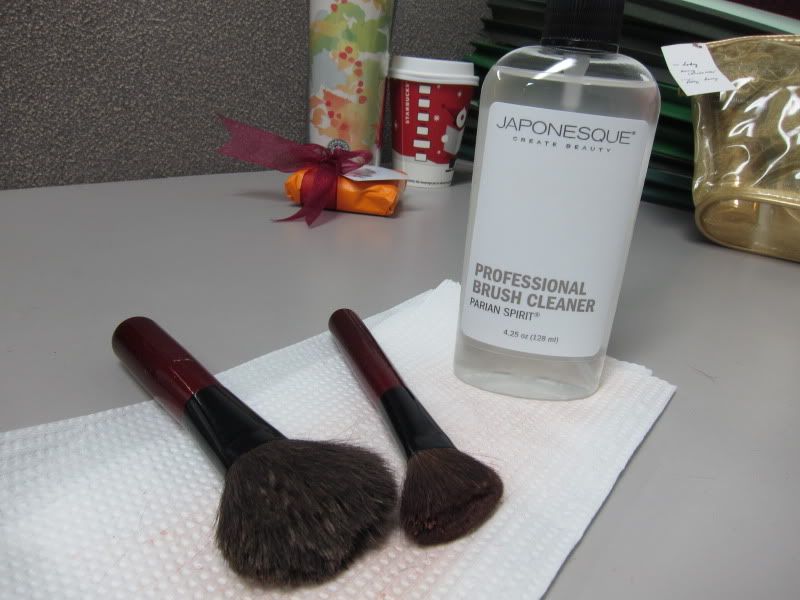 4. Ensure brush is dry completely before using.
Follow everything and you have clean brushes after. The scent of the cleaner sticks to the hair but it's something you don't have to mind. Clean your brushes regularly to avoid allergies or breakouts.