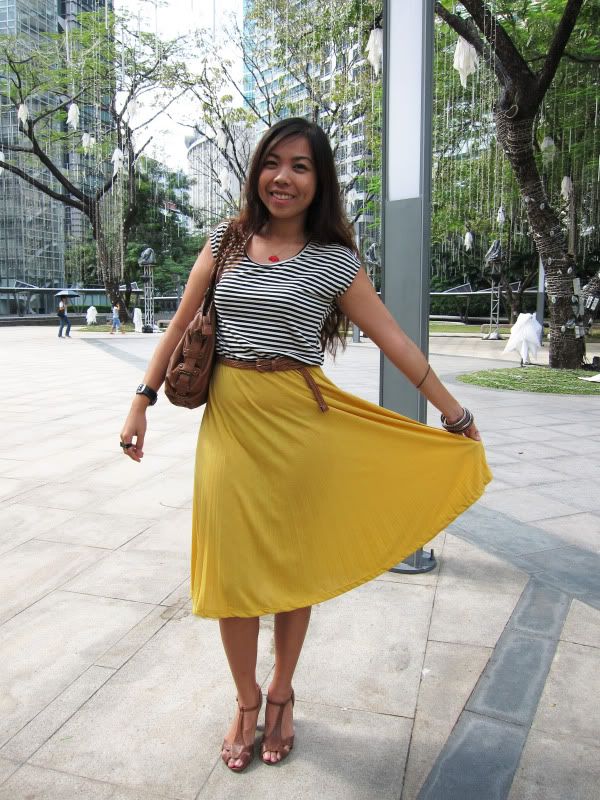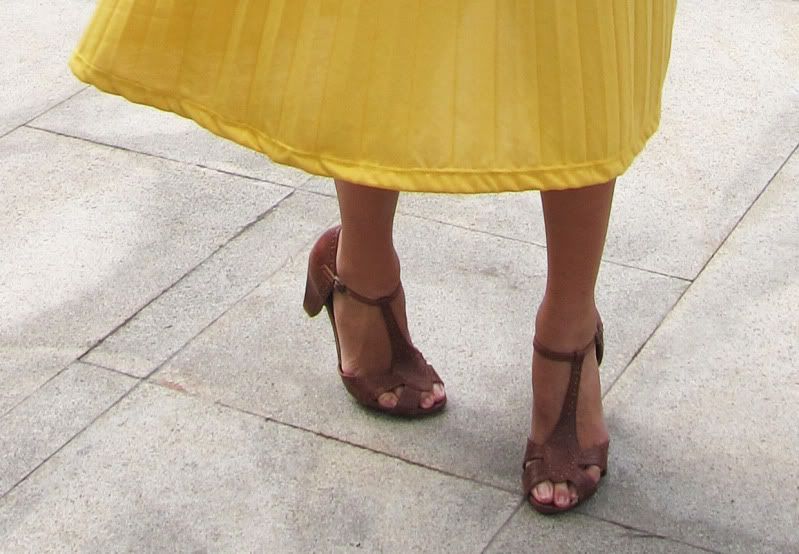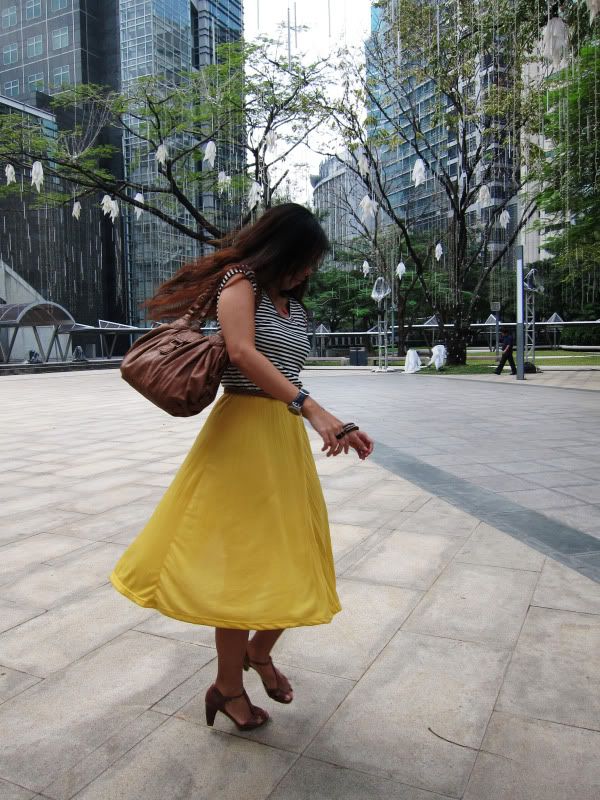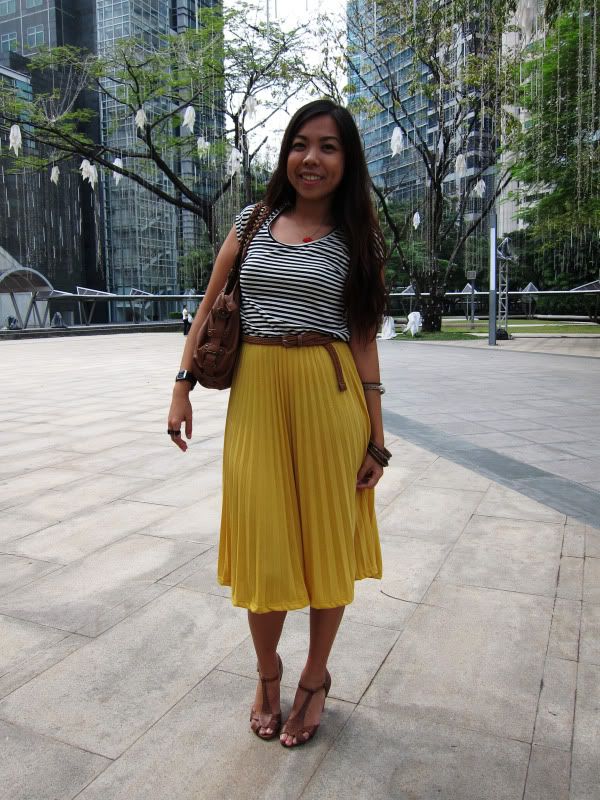 dress and belt: from Greenhills
shoes: Celine
bag: Aldo
necklace: Forever 21
I met up with my college friends last Wednesday. It has been a while but what I love about them is that everytime we meet, it just does not feel like that. I wanted to look girly that day hence the dress and heels. My feet hurt like hell when I got home because from all the walking, but as they say..."tiis ganda."
We had lunch at Wee Nam Kee (and as usual I was late). I super love the food there. I was amazed that there was not any queue. This was a first! Then we headed to Red Mango at Greenbelt for frozen yogurt.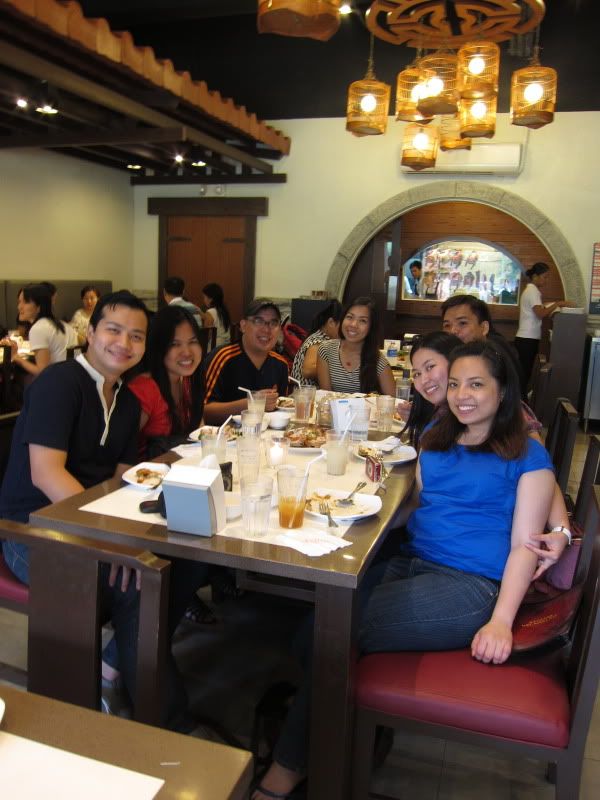 Chemical Engineering friends :)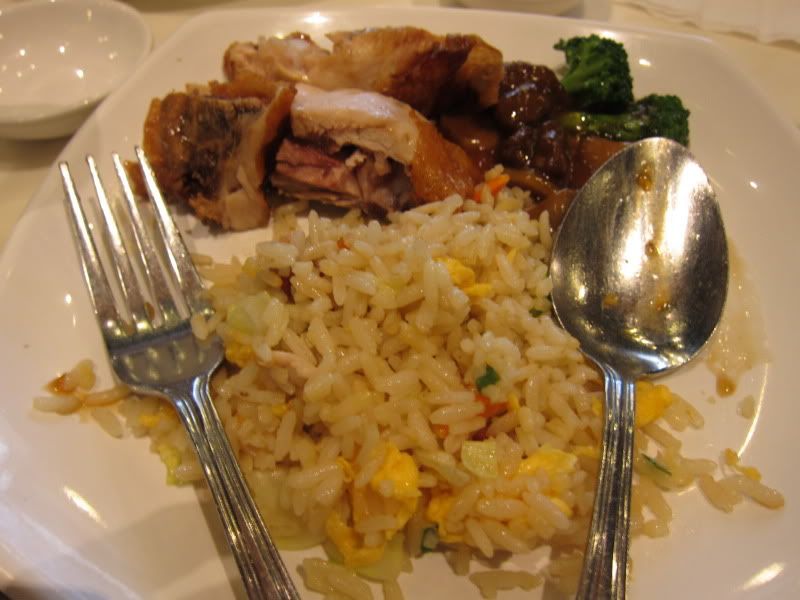 I had extra rice! Oh yes I do eat!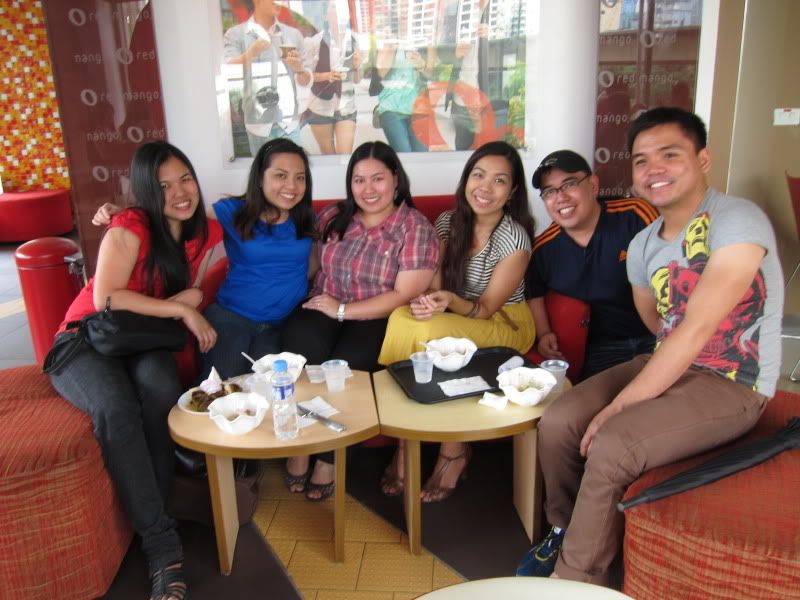 We decided to watch a movie but since Raq gets dizzy with 3D and I hate the Twilight series we ended up with *drumroll* Sarah Geronimo and Gerald Anderson. In fairness, it was funny but there were just some scenes that hit close to home. You know I think when you are undergoing a tough time, you can relate to just about anything. I almost cried because I remembered some of the things that happened recently.
Enough of the drama. Now why is the title of my post like that? Have you guys seen the lights show at the Ayala Triangle? Oh men! I was so amazed that I had to see it twice that day. For some reason, I was just so happy watching the lights dance. It was A-W-E-S-O-M-E!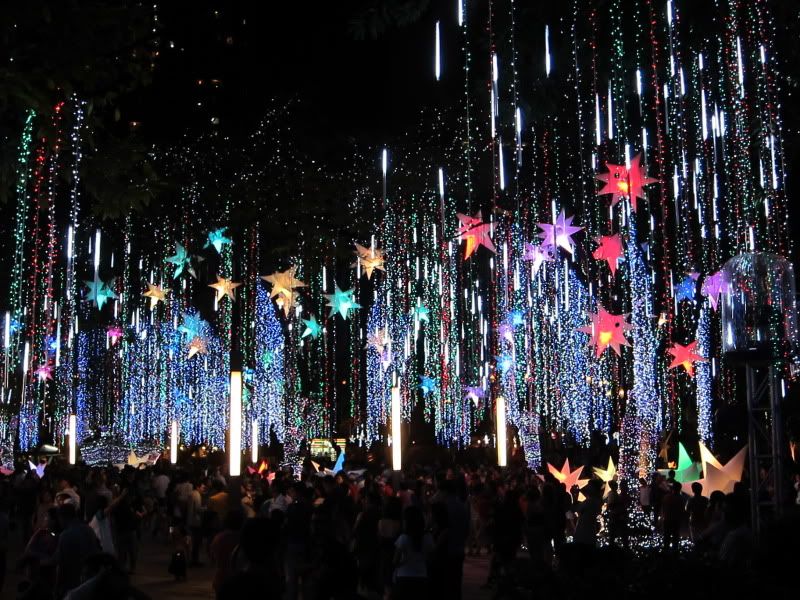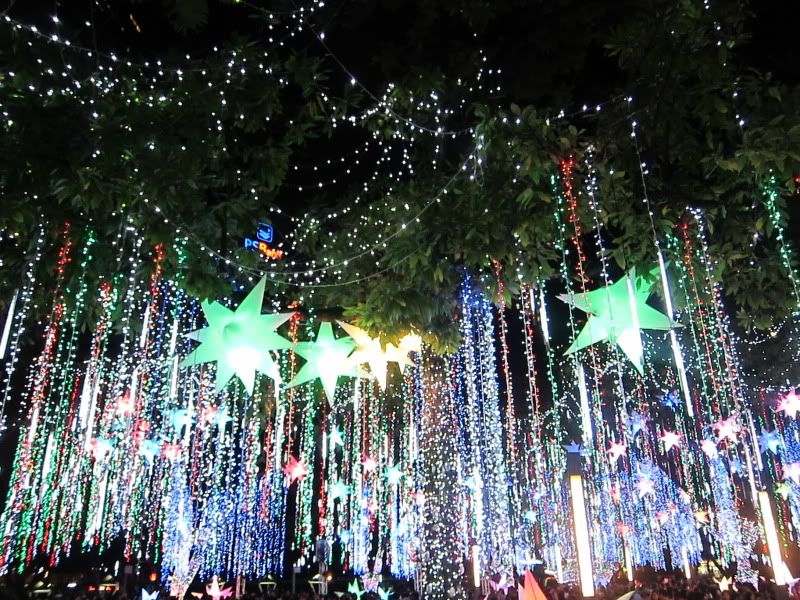 The stars are actually inflatable. When the lights are out, they turn into this white glove-like thingamajig. Cool huh?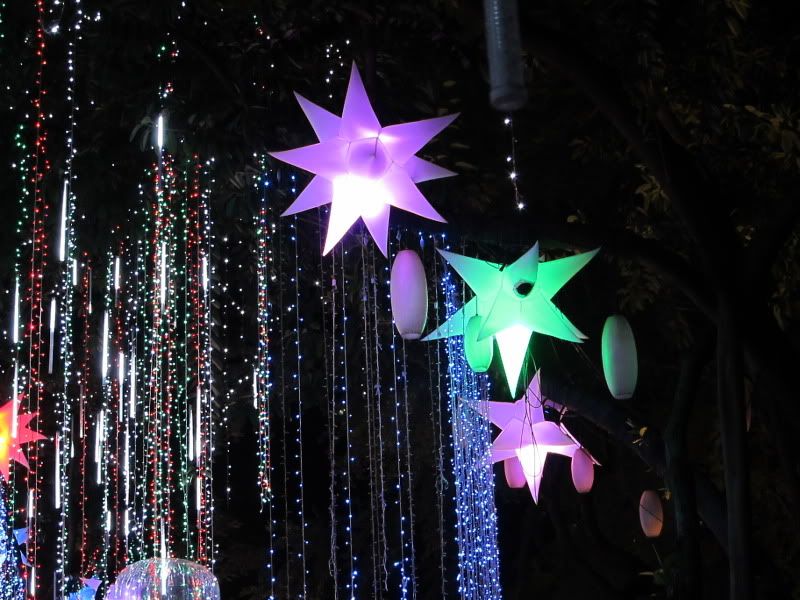 I just had to have my picture. Hehe.
Catch the Ayala triangle light show! It runs every hour from 6 to 9 PM this holiday season. It's such a cheap, in fact free, thrill for you to pass on. It's worth it!
Thank you Pabs for taking my photos! :)