You know how Koreans have invaded the Philippines? Well, not only have they surged to reside in different parts of the country, but they brought along so many of their products and services (erm digiperm) with them. There's Face Shop, Etude House and Tony Moly to name a few and recently I discovered another one while I was loitering inside The Block at SM North EDSA.
I get to be mesmerized when I'm surrounded by cosmetics and beauty products. It was so nice of the staff to allow me to take photos inside. They carry everything from beauty essentials to cosmetics to nail polish.
Hair care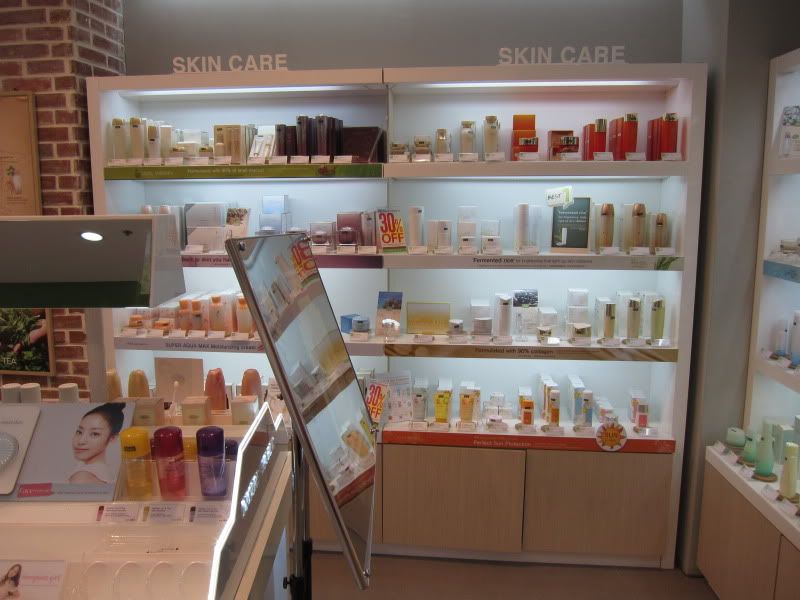 Skin care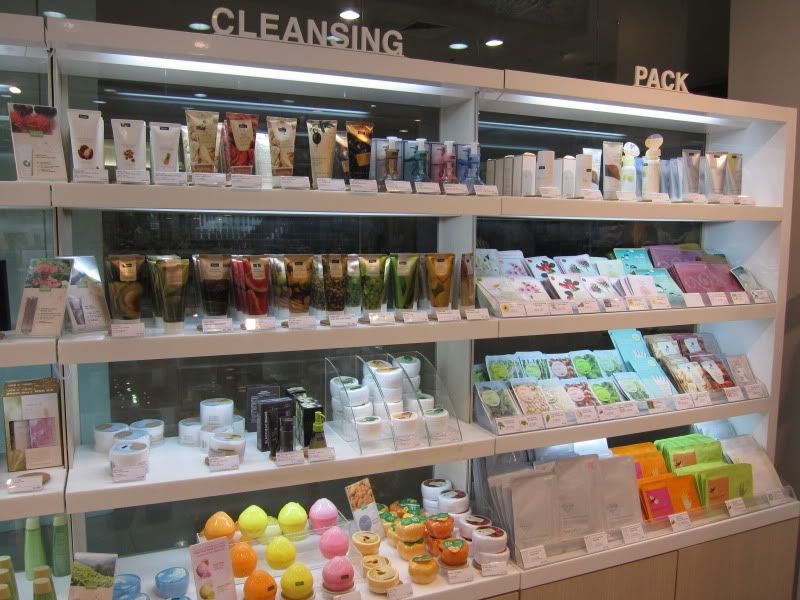 Masks and facial products
Lippies
BB creams and other cosmetics
Their array of nail polishes called my attention. It was such eye candy and a bottle only costs PhP65. Coolbeans.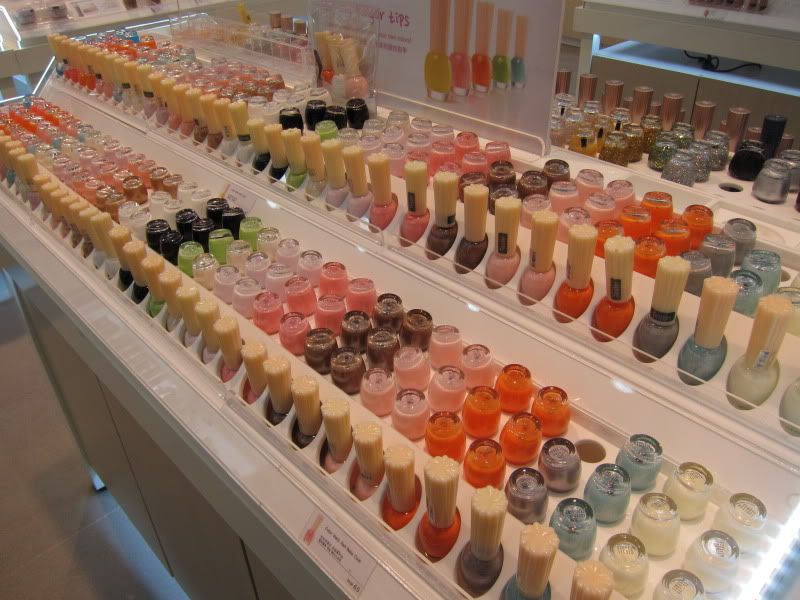 Nail polish love!
There was also a freebie section. Customers were entitled to get free items depending on their amount of purchase.
I got myself bottles of nail polish for myself and for my girl friends and they gave me a free pouch for every 3 bottles purchased. I also bought a retractable lipliner because it was only PhP180.
I got myself two gift items: a BB cream and a peach facial wash.
I'm not really keen on trying unknown facial products because my skin is really sensitive (hello pimples!) and it reacts easily. However, both seemed to be getting along with my face. I used the facial wash, and I'm loving the sweet smell of it, and surprisingly I did not break out after. The BB creams consistency was also perfect. It was very easy to apply, unlike another Korean brand that I've tried which was really thick, and I did not look like I had a floating head after.
Overall, I was happy with the products I've tried. I also like the fact that the prices do not burn a hole in my pocket. I think I'll be going back soon.
*****
Nature Republic
4th Floor, The Block
SM North EDSA