I've never followed the tradition of wearing polka dots during New Year because 1) I've never believed in that superstition (which I cannot even remember) and 2) I don't want to be mocked for wearing one. I chose to be striped and bright instead.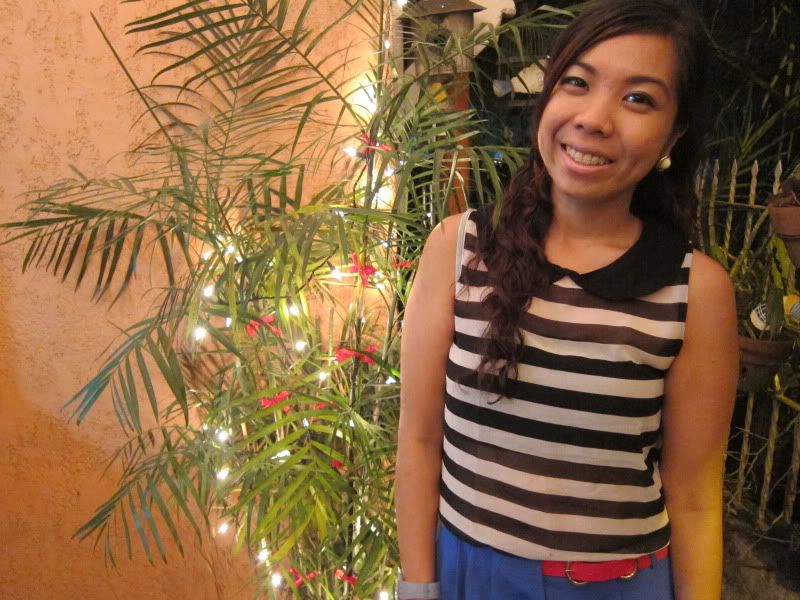 top and pants: Bottomline
watch: Swatch
bracelet: from Drowning Equilibriums
earrings: Yhansy
shoes: Celine
I always spend the New Year with my family, this time I slaved myself for 8 hours in the kitchen to cook our Media Noche. Lo and behold my Master Chef skills! WARNING: may cause pangs of hunger and salivation.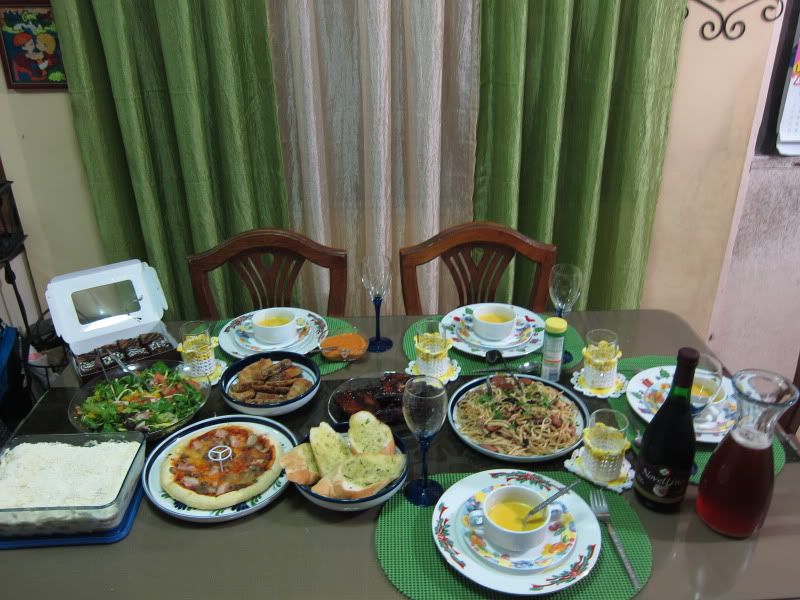 My New Year spread!
My family minus Papa in Saudi :(
I cooked everything from soup to the dessert! The star of the show was...*drumroll* the Charsiu ribs! Woot!
Of course, celebration of the New Year will not be complete without the Annual New Year Basagan! We're on our ninth year already! This was the lowest attendance ever but nevertheless fun.
epektos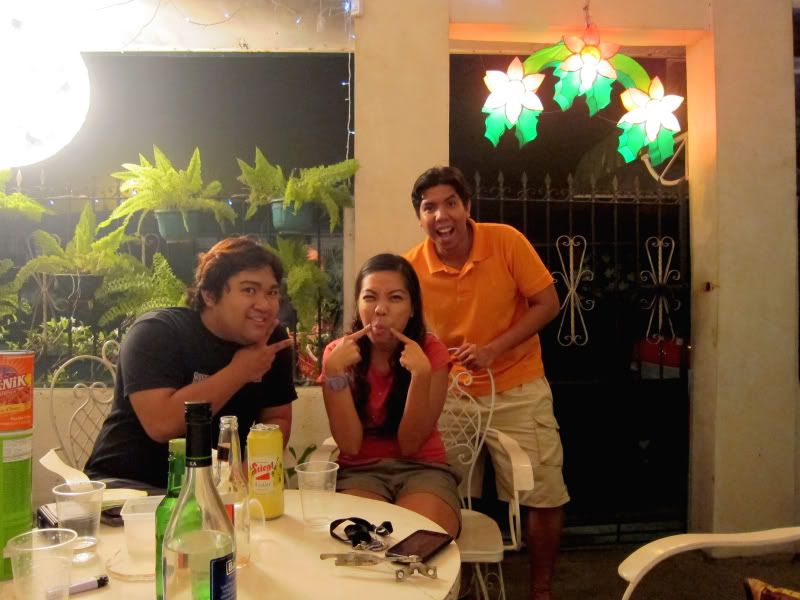 Crazy friends = love!
I'm taking 2012 as if it were a blank canvas. I'm throwing all the grief, pain and sadness that 2011 has brought me and start painting love, happiness and good memories. I'm owning you 2012!
And just because it is so apt for the season, I leave you dancing to this. Happy New Year everyone!
Because the world keeps spinning, the world keeps spinning around