Wat Bechamanobopit, better known as the Marble Temple, was the last I visited during my stay in Bangkok. It is made mostly of marble hence the name. It rained really hard when we arrived there so I wasn't able to take pictures outside.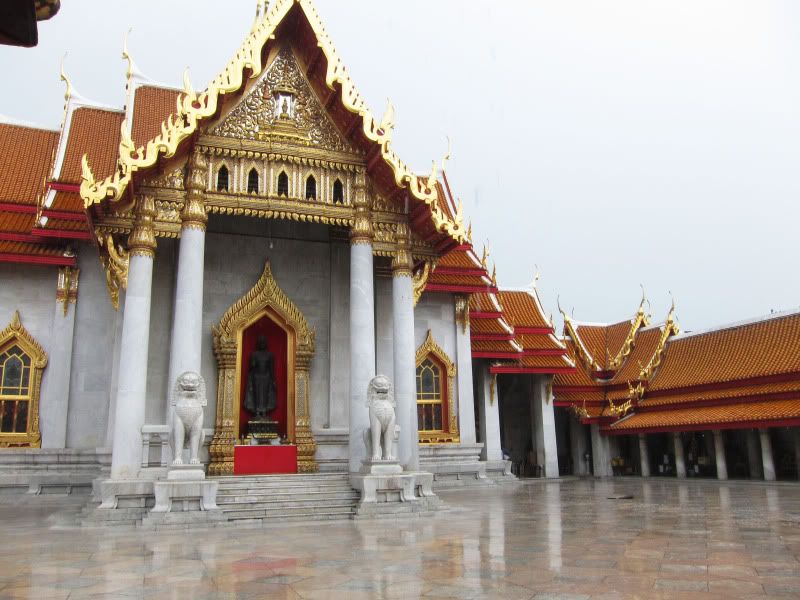 The temple houses 33 original and 20 replicas of buddhas from different Buddhist countries. Buddha overload!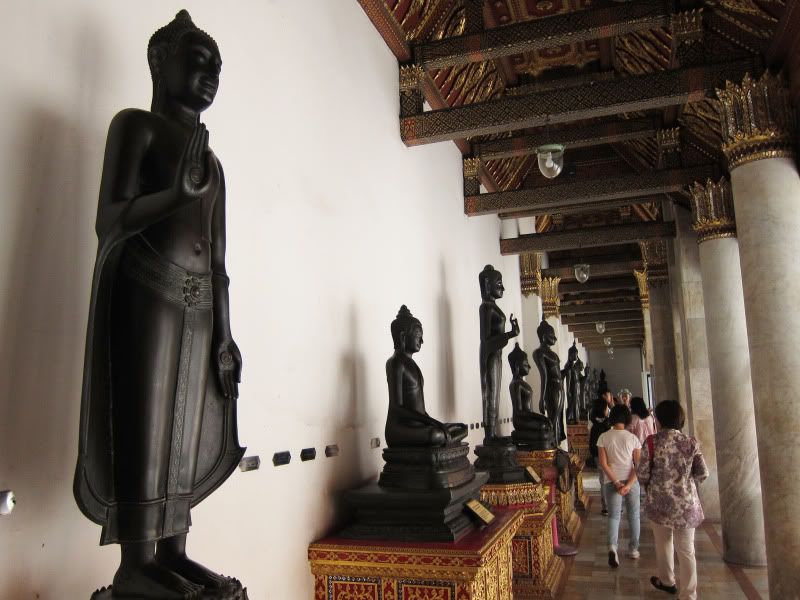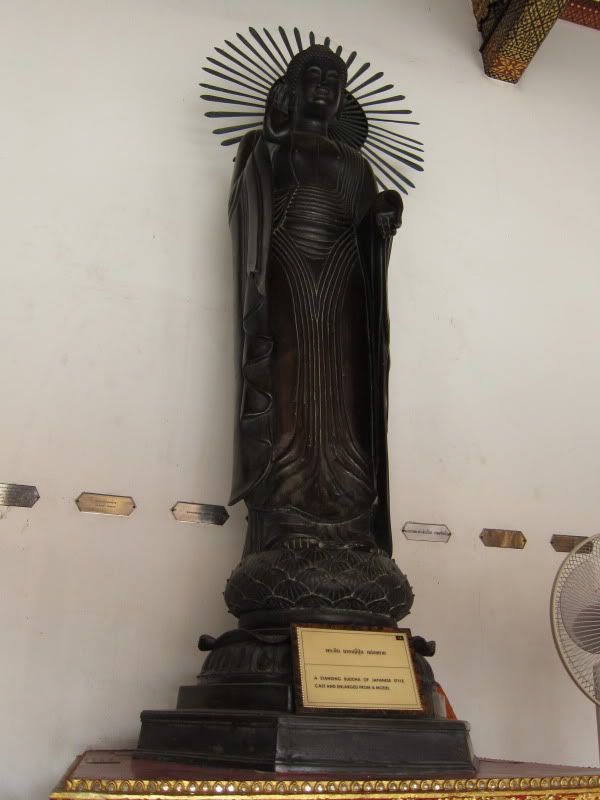 I really got a kick of taking photos of fancy doors and ceilings during this trip. Evrything was just so fancy!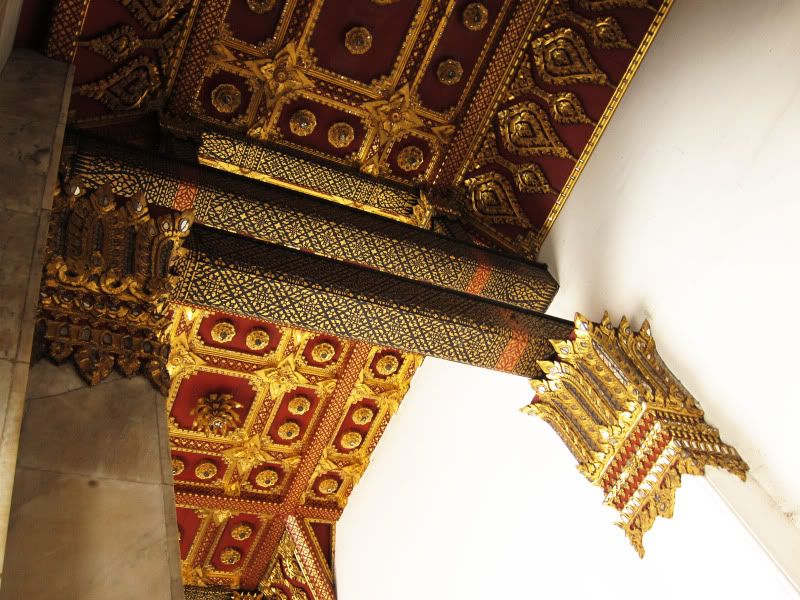 Bet ko 'to gayahin sa kwarto ko. Haha!
Here's a photo of the whole group: the Malaysian kids, Rabbit and our group.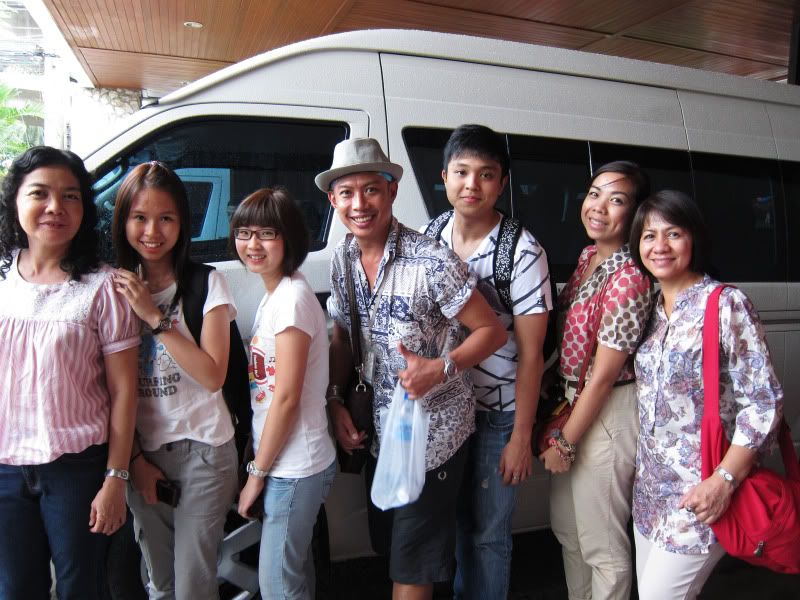 So this is my last Buddhist temple post and I leave you with my Buddha pose (as instructed by Rabbit haha).