After filling ourselves with lunch, we headed over to what was left of the Ayutthaya Ancient Palace. The palace was built in the 14th century and was completely destroyed in 1767. It was said that the Burmese and Thais had been friends for a long time up until the Burmese attempted to steal gold from Ayutthaya by burning their palace.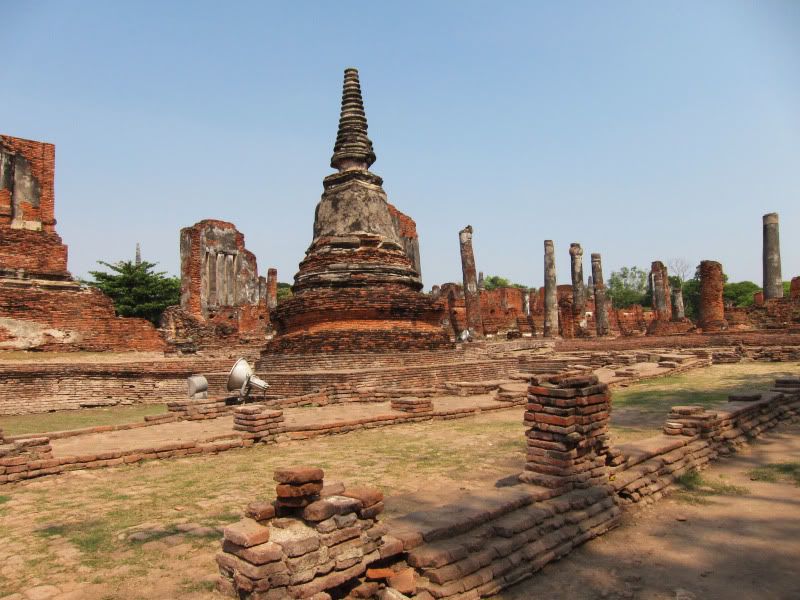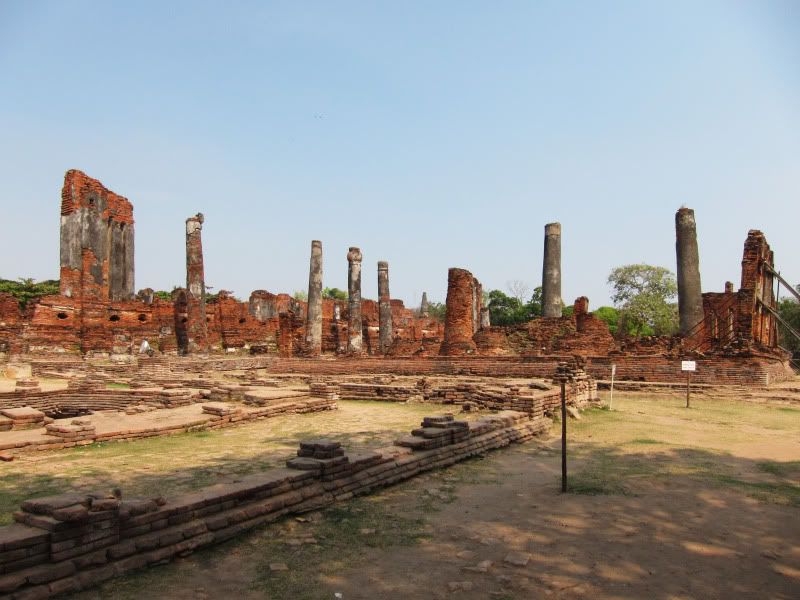 In the vicinity is the Wat Phra Si Sanphet, the temple from which the Temple of the Emerald Buddha in Bangkok was copied. It is characterized by three chedis built in the 15th century to enshrine the ashes of three Ayutthayan kings.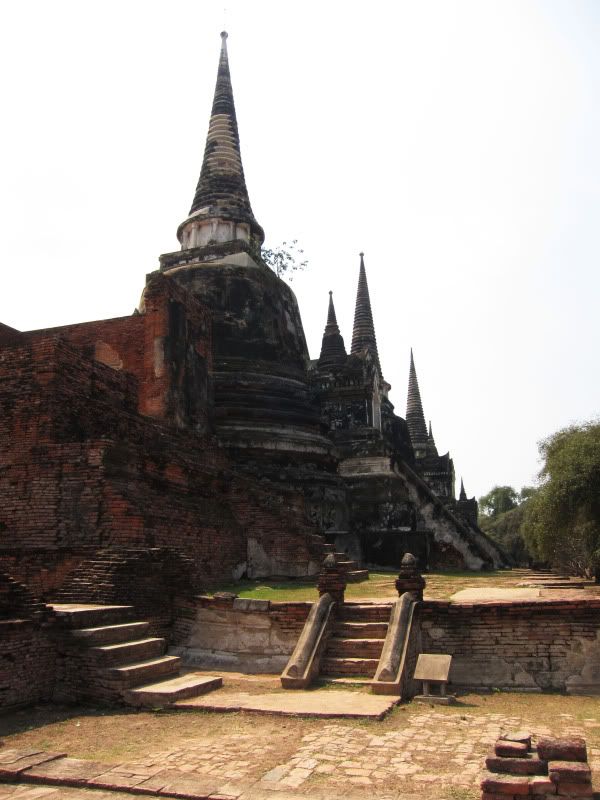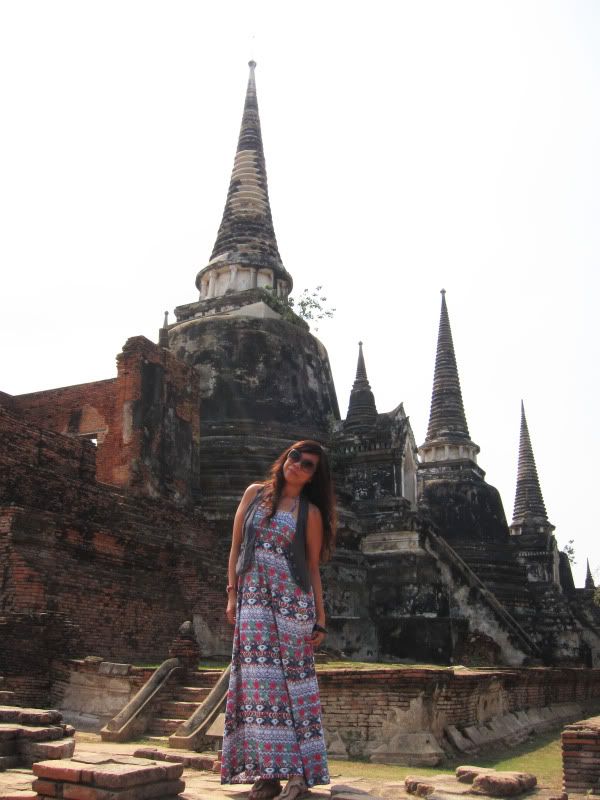 There are areas in the palace wherein signs like such were placed to keep visitors from crossing as the structure is very uhmmm...delicate. Imagine death by ancient red bricks. Afraid.
At the back of the palace is a pond and the map of the area. We did not bother going far because Rabbit told us that there could be cobras around since the area is flocked by hamsters. I am effin' scared of snakes. *shivers*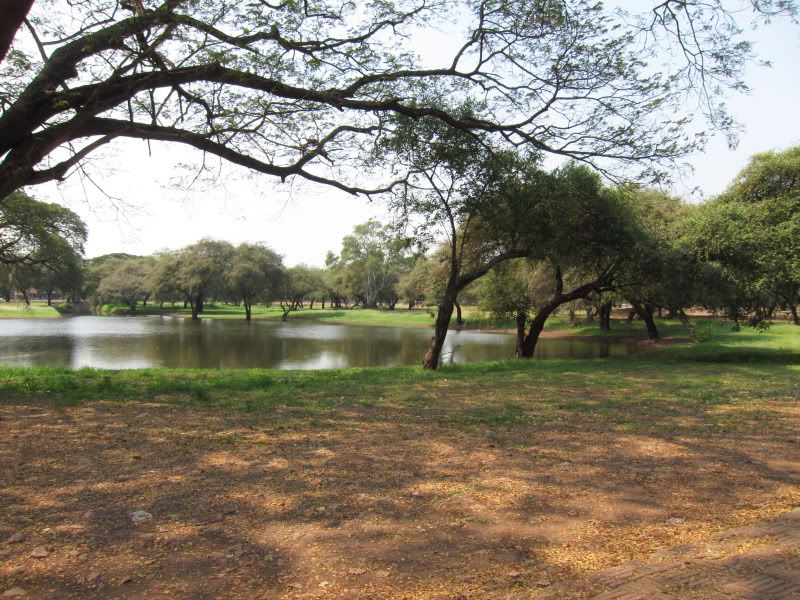 Going to the more modern temple, Phra Mongkhon Bophit is a large Buddha image originally situated in the open area of the palace but was later on covered by a building. The original building was destroyed by a fire, hence why the current temple is modern looking.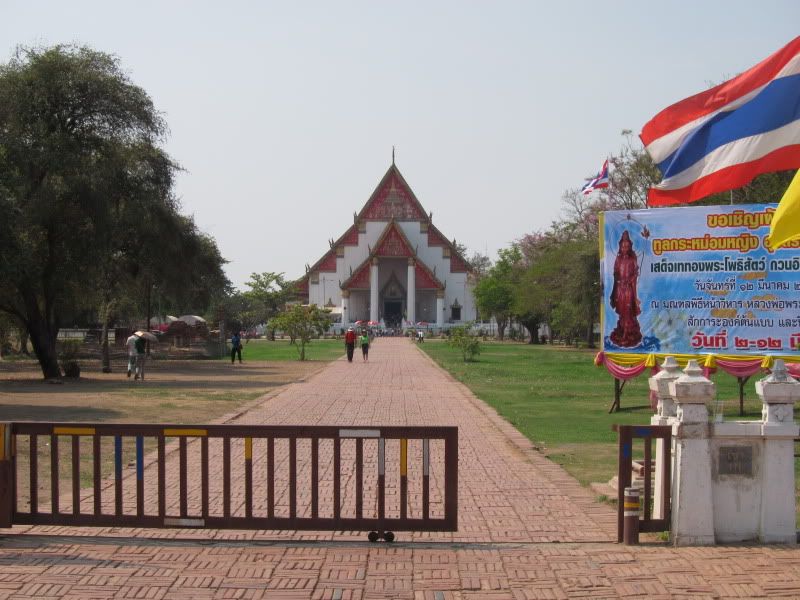 It was very hot that day. Good thing our driver was prepared with umbrellas. This is treason to my company.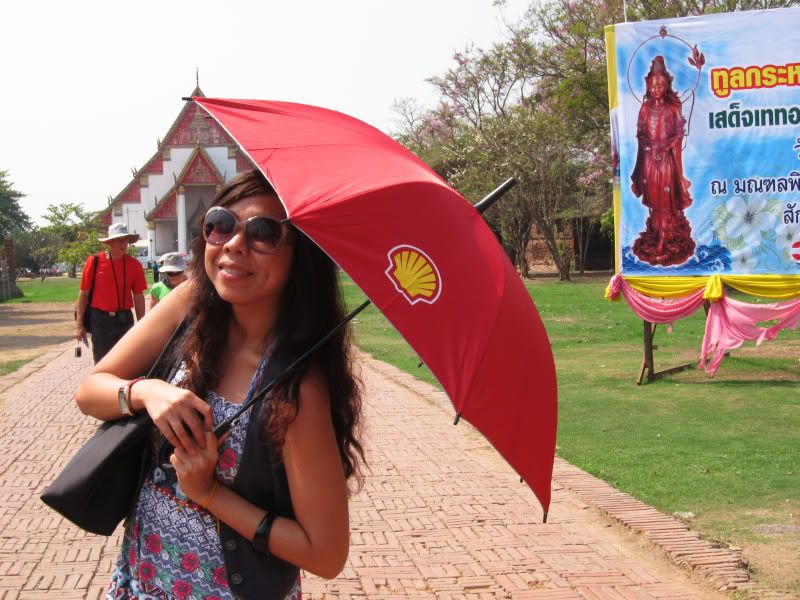 I'm so sorry. It was just really, really hot. :|
I found this monk going around the temple. I think he is one of the caretakers (if such a term is applicable for temples.)
There are actually two Buddhas inside: one gold and one emerald.
Inside were more images. Yes, still of Buddha.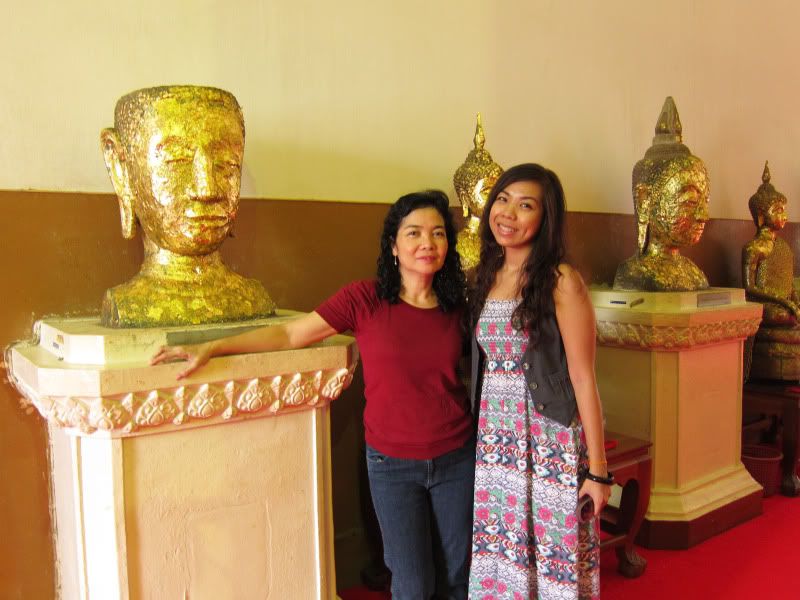 Then I found this spot by the window. Excuse me, I just need to emote.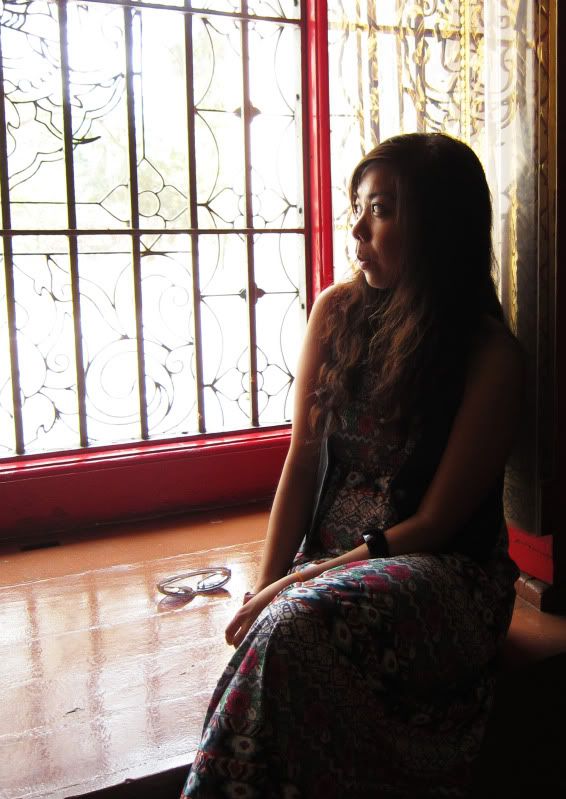 Okay this is not very convincing.
Anyhow, one good thing about having a tour guide is having someone take your pictures and utilize him as a human tripod to your heart's content. Especially when he is this game in taking your shots.
He directs you as well. Minimum of four shots. No kidding.