Getting around Bangkok is very easy. You can choose to ride the BTS, get around in a tuktuk or hail a cab. I especially like the pink ones.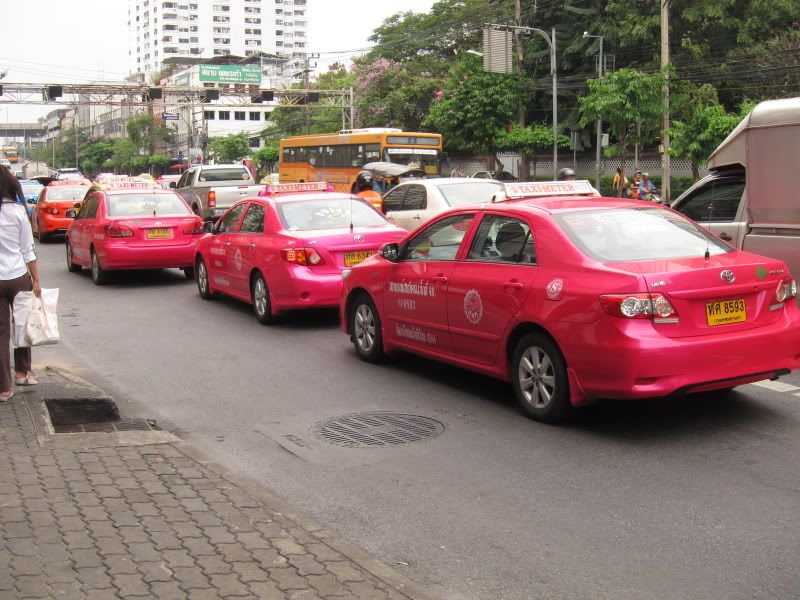 It was also very amusing that every branch of Mc Donald's has Ronald in this pose.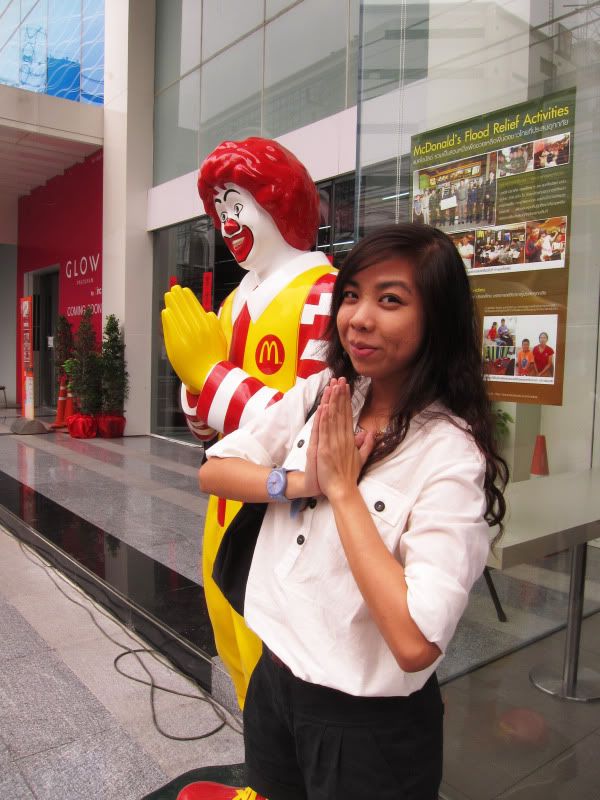 Okay so after reading a lot of warnings, lo and behold, we still got scammed and was brought to a gem factory. I just figured that there was no harm since they do not force you to buy anything. I just can't believe that I fell for "the-malls-are-closed-and-will-open-at-3" crap. Oh well, charge to experience.
I instantly forgot the scam when we got back to Pratunam. Bangkok is a haven for shopaholics like me and at the same time it can also be my wallet's worst nightmare. This is my version of Sin City. The Pratunam area is Bangkok's shopping district. We went to about five in one day because it was easy hopping from one mall to another as they are interconnected by bridgeways and they are situated adjacent to each other.
MBK Center
is just like our 168 Mall. It has a lot of cheap items but stores tend to be disorganized.
MBK Center
The high end stores are found in Siam Center (Siam Paragon and Siam Discovery) and Central World. This is where brands such as Zara, Mango and Lacoste are found. My ulterior motive in going to Siam Paragon was actually to find Naraya. My two goals in Bangkok shopping was to hoard that brand along with Wacoal which I read was really cheap there. We later found out that the area where these malls are located is actually owned by the Royal Family. And unlike here where the land is owned by the mall owners, in Thailand the land is leased for 20 years. Talk about huge income!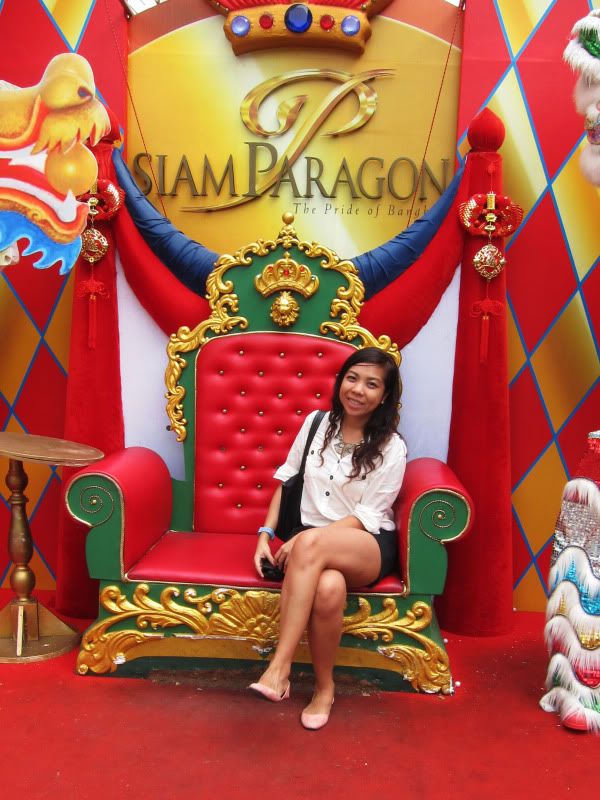 Display outside Siam Paragon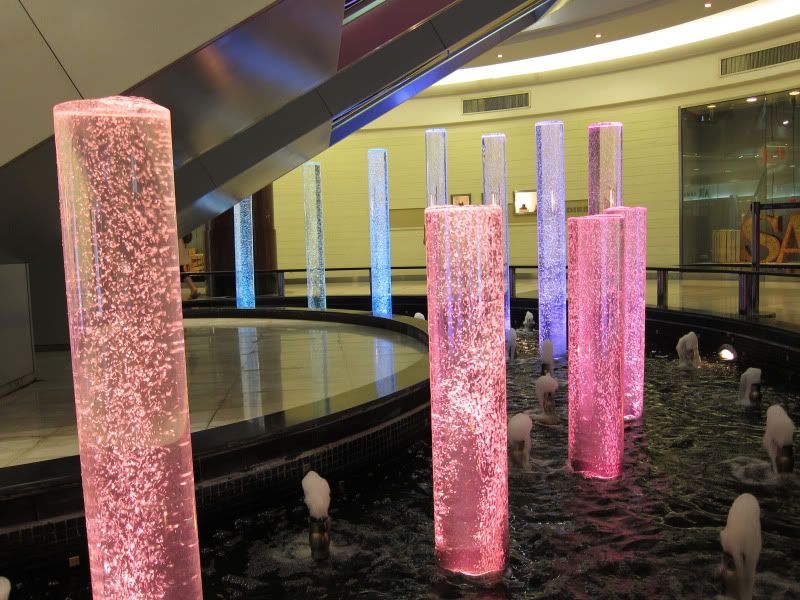 Fountain inside Siam Paragon
Thailand experienced its worst, and apparently first, flood in years. The Philippines had Ondoy which submerged Manila for about a day or two. Thailand had floods which lasted for months. They had an exhibit which depicted the scenarios during the tragedy.
Siam Discovery houses Ocean World and Madame Tussaud's. We did not bother going in because we already saw Aquaria in Kuala Lumpur and Madane Tussaud's in Hong Kong.
We were getting exhausted so we decided to take a break and have coffee at Toastbox inside Central World. Central World also houses two department stores, Zens and Isetan. A huge part of the mall was burned by the Red Shirt Movement and was restored only recently.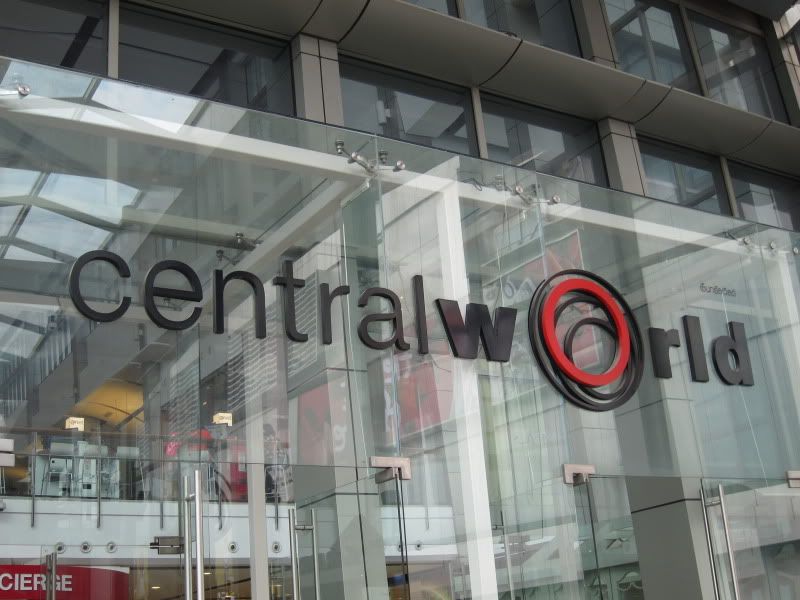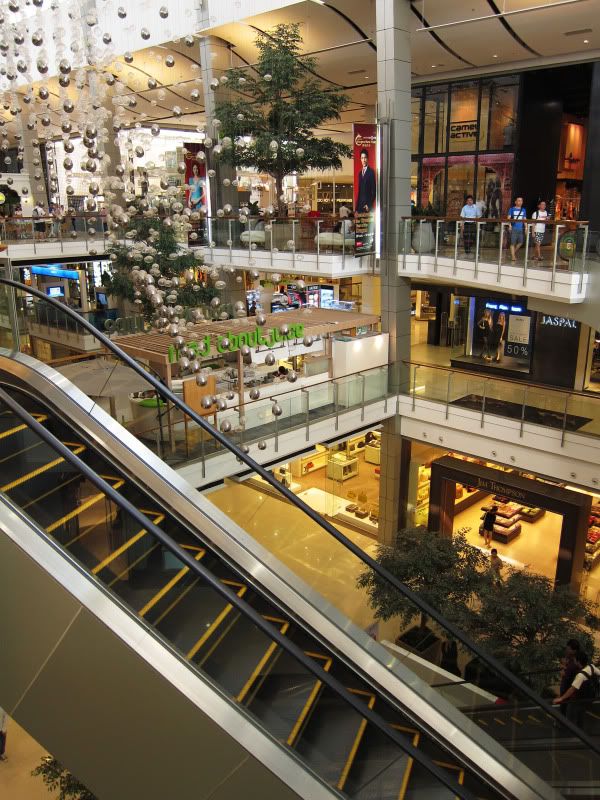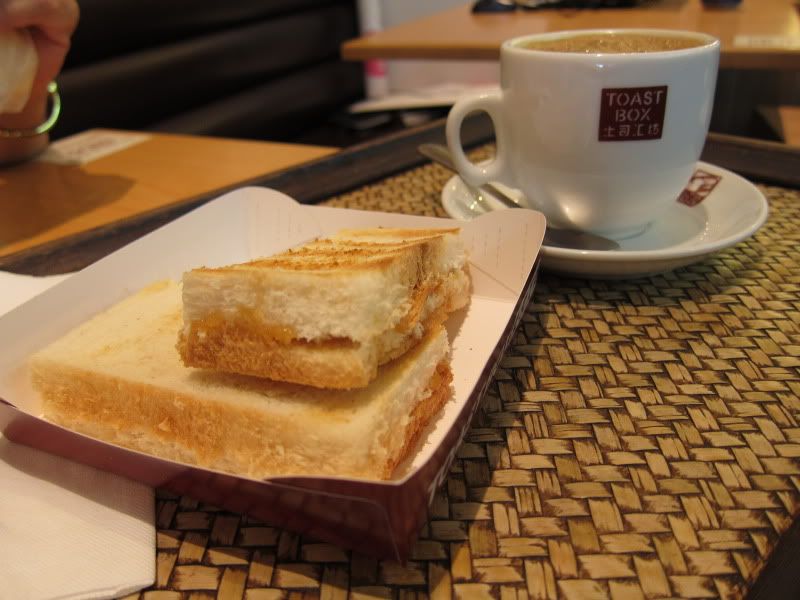 Traditional Kaya and Kopi Te
OMG. BOLD!
Oh and since it was Chinese New Year, they were having this:
Damn you sales.
One thing that I was really amazed about was how clean the toilets are in every mall in Bangkok. They even have flowers inside, those which you can only find whenever there is a wedding here in the Philippines. Haha!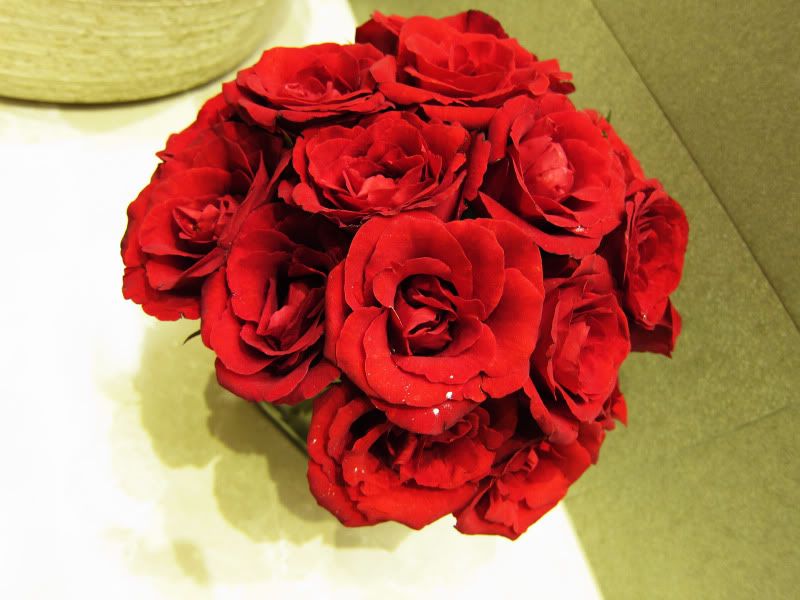 Just outside Central World is the Erawan Shrine. Unlike for Catholics wherein we only worship inside the church, in Bangkok you can see shrines like these everywhere. They usually offer lotus flowers or everlastings coupled with incense sticks which they light while praying.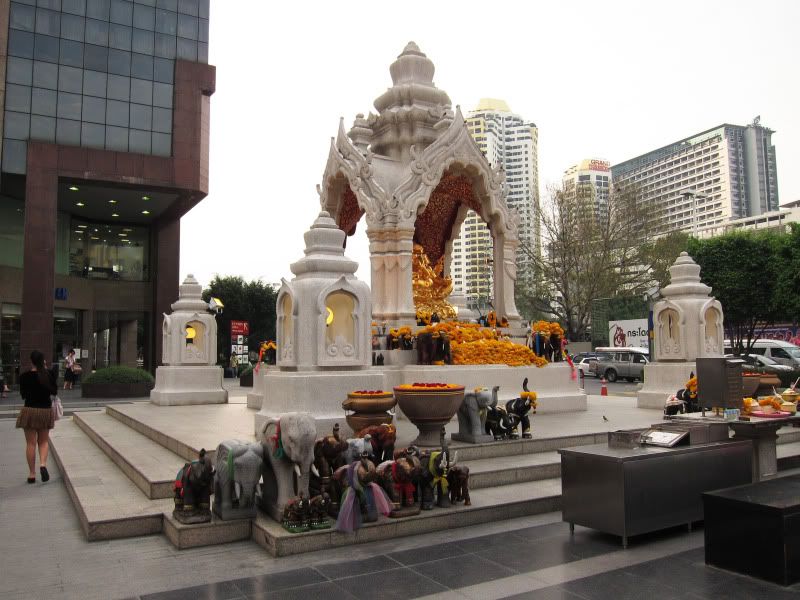 Erawan Shrine
incense sticks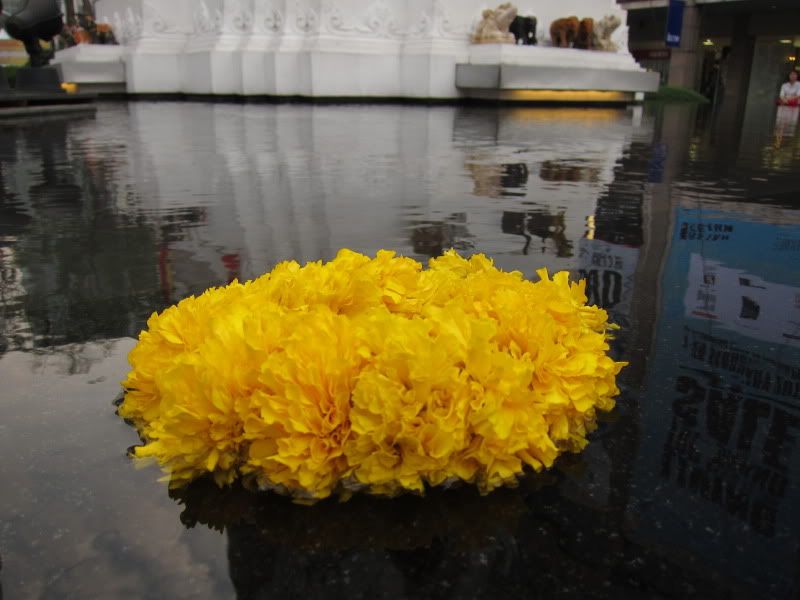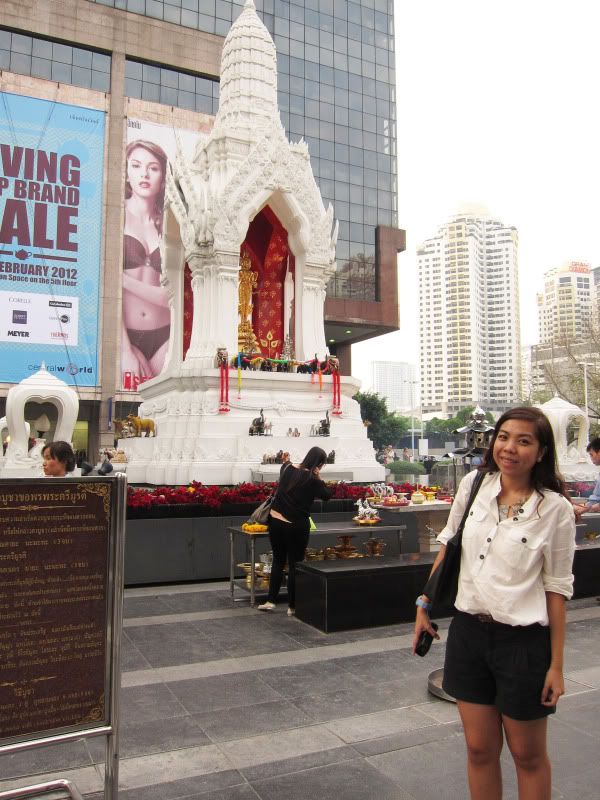 Of course, having loitered inside shopping malls, I would not go home empty handed.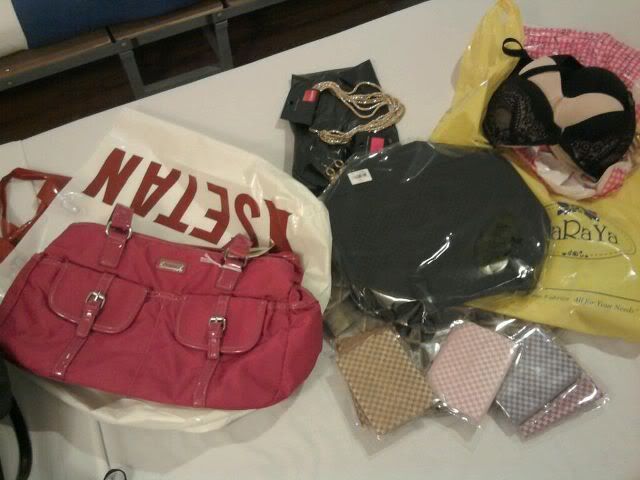 Bangkok damage day 1
Day one and I love this city already.