I was amazed at the number of food stalls scattered all over Bangkok. I must say that in this city, you will never go hungry. I have always loved Thai food so living in this place will not be much of a problem for me. My stomach will not adjust much.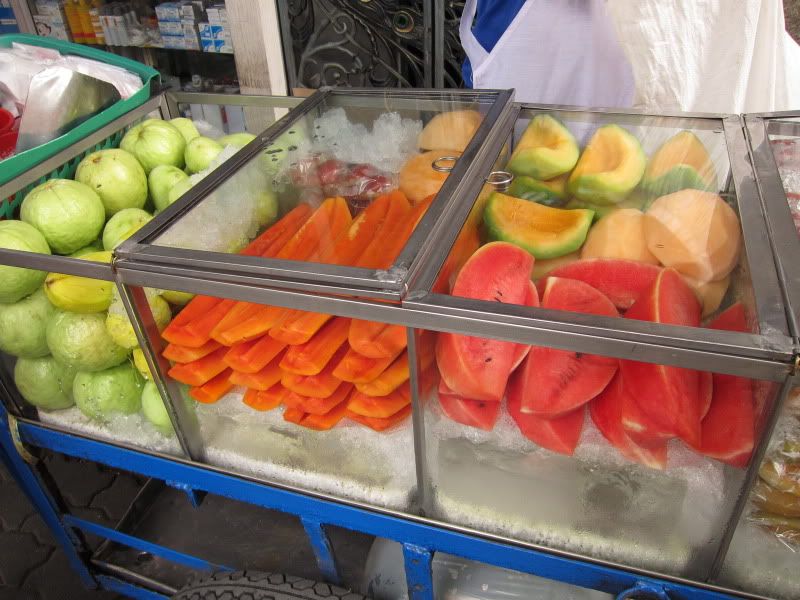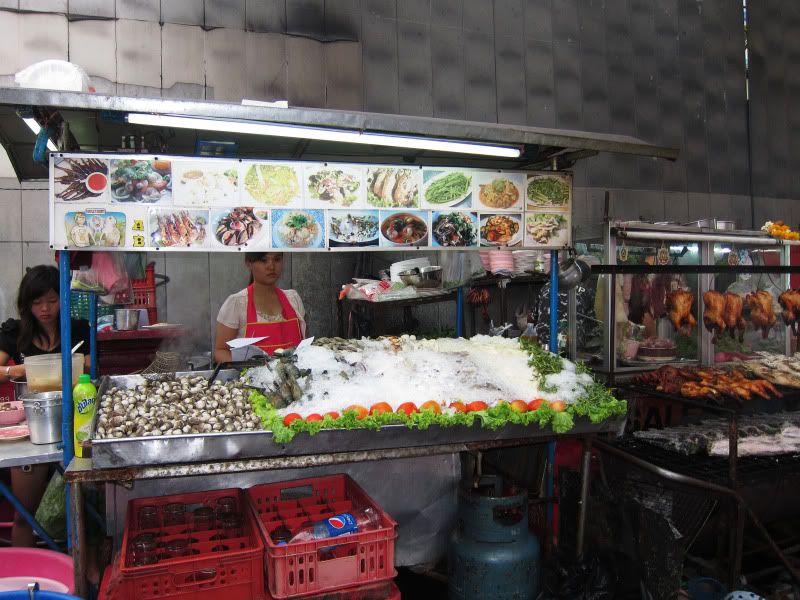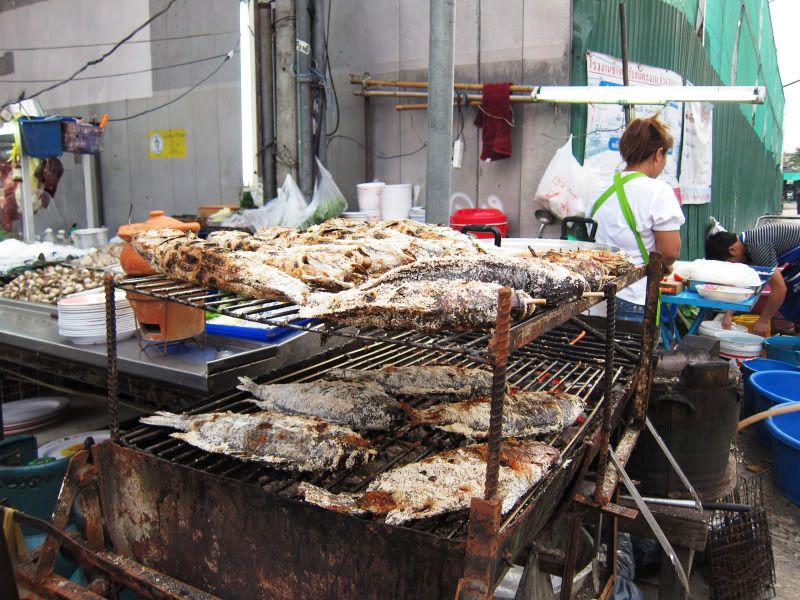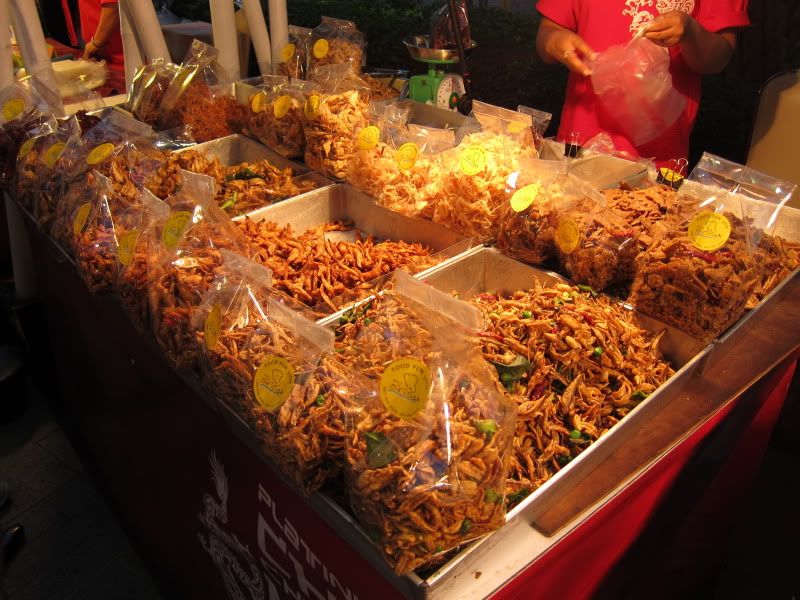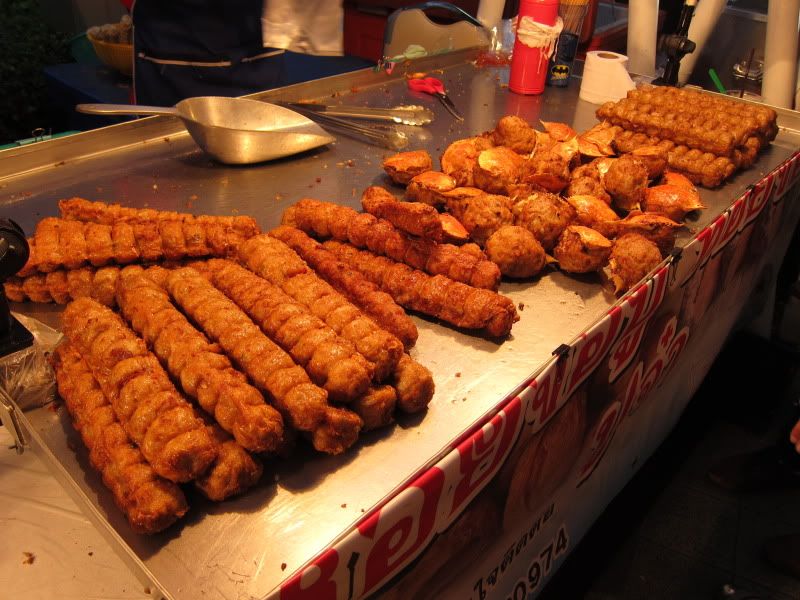 We were famished when we arrived and we ate at a small restaurant on the street where our hotel was located. I did not even bother getting the name of the place because it was written in Thai. The place gets packed though, or maybe because we got there exactly at lunch time.
It was bright of them to write numbers on their menu so that guests will just have to point and not bother uttering such tongue twisting food names.
I was starving so I wanted rice. I got myself Crab Rice with Omelette (THB 50) while my mother and her friend had the Shrimp with Fried Rice (THB 50) and Omelette with Rice (THB 45). They practically look the same in photos so I only took a picture of mine.
Crab Rice with Omelette
Condiments and spices are present in every Thai restaurant and well, Thai food equates to chili.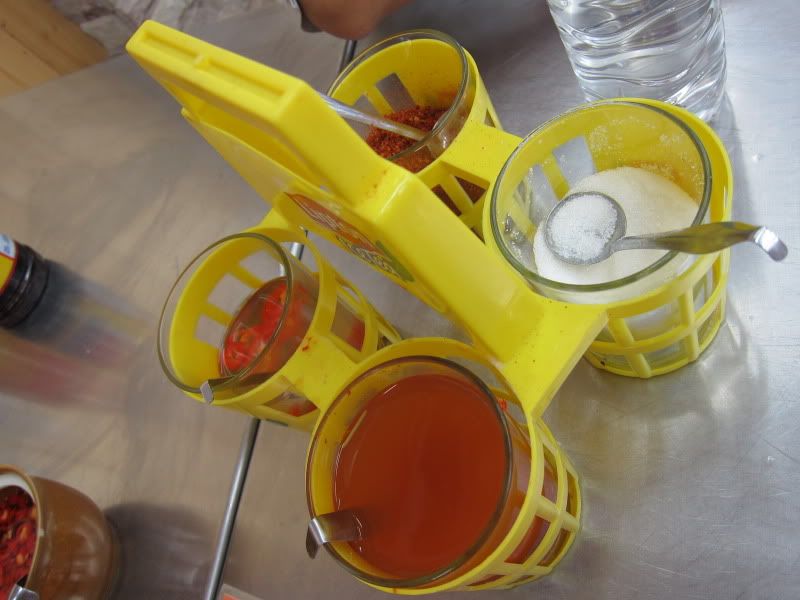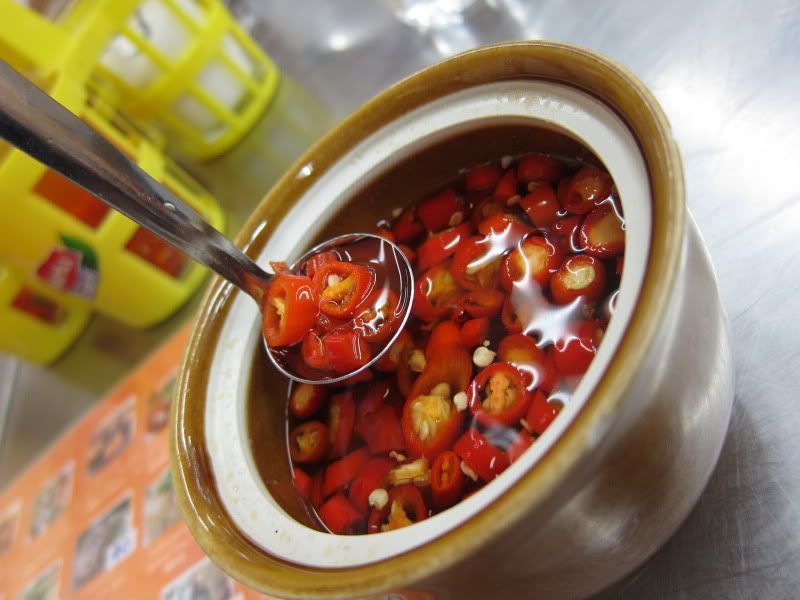 Just look at that!
I wanted soup and ordered Tom Yum Seafood (THB 80). Even if I love spicy food, this was just way too spicy! Nevertheless it was delicious and the serving of seafood was generous.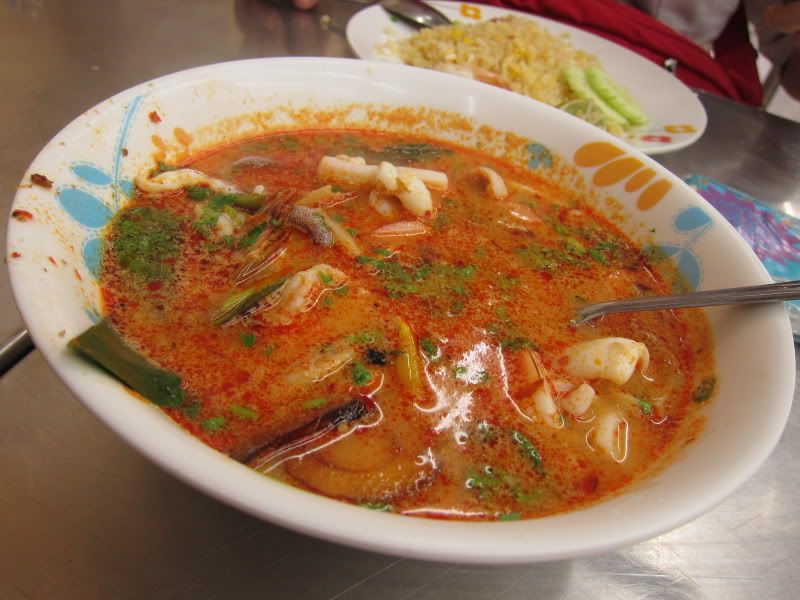 Not for the sensitive taste buds
One thing I love about Bangkok, you can find tea everywhere! My stomach fluttered when I saw this: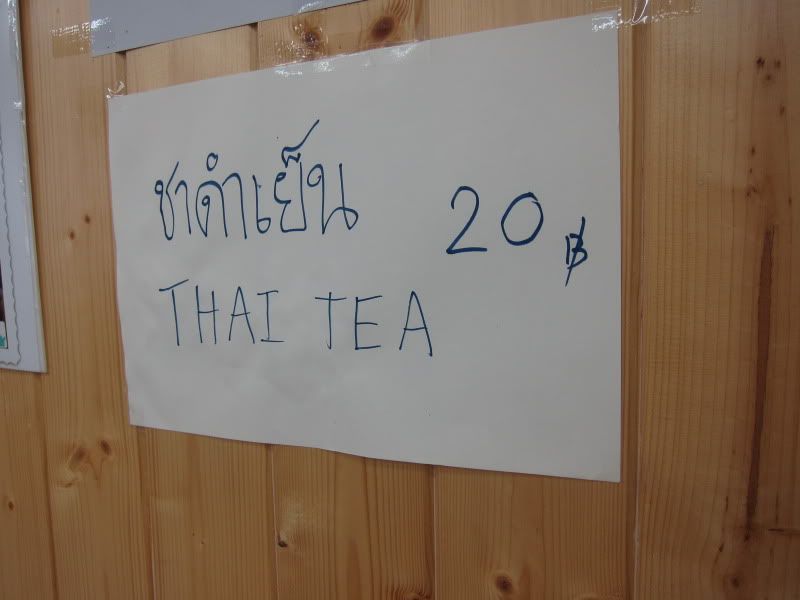 Of course I had to have my Thai Tea (THB 20). This is so inexpensive!
Thirst Quencher!
I wish we have (street) food like these in Manila. Wouldn't that be great?