Wat Phanan Choeng
was built along the Chao Phraya river and was said to protect seafarers on their voyages. It was also strategically located as this was where the Thais traded with foreigners, especially the Chinese.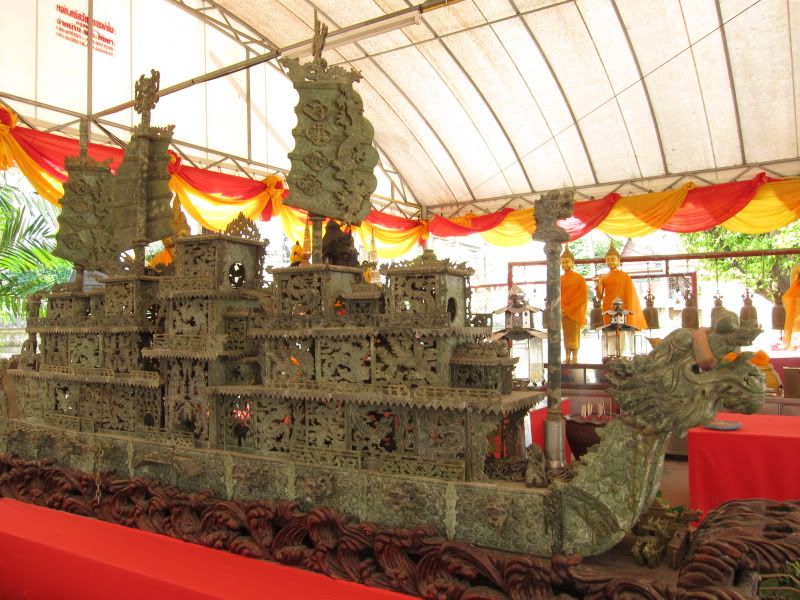 Ship replica
Inside the temple is a sitting Buddha statue.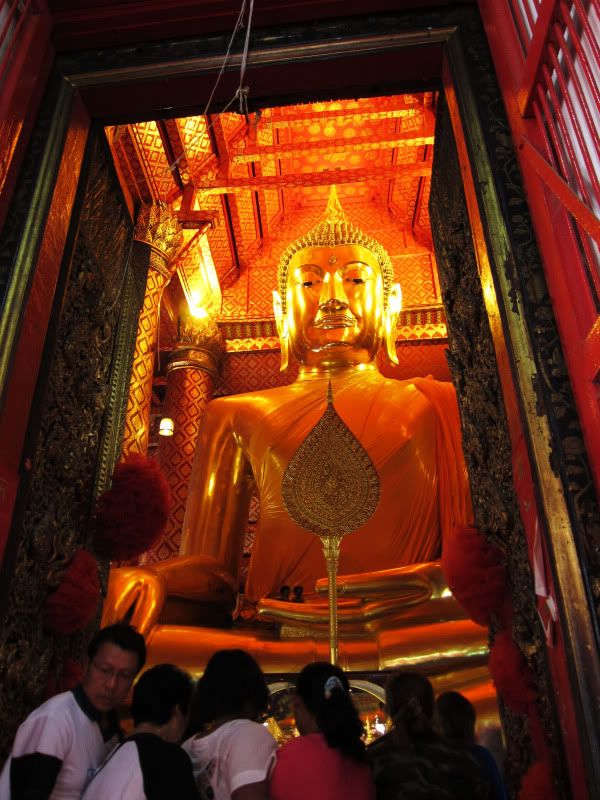 Our guide, Rabbit, gave us these yellow strings which he got from inside the temple. He said that it will bring us luck.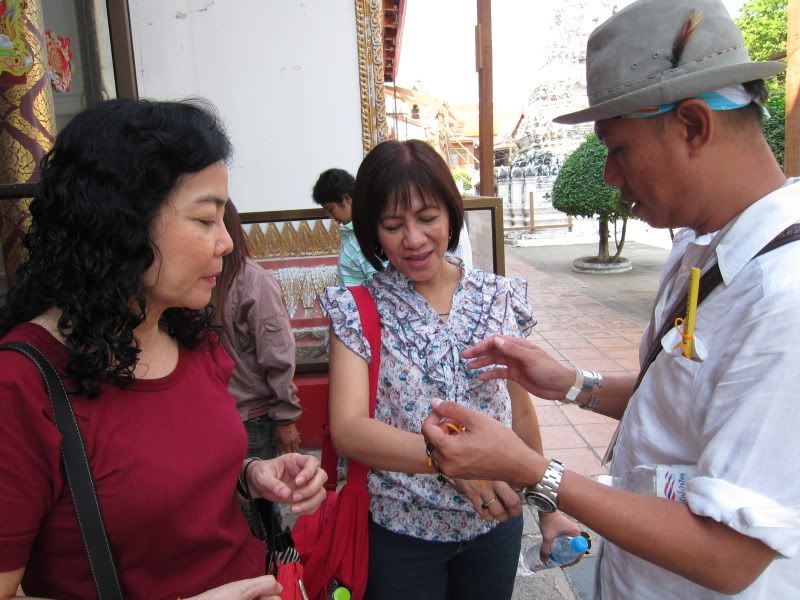 Rabbit tying the strings on our wrists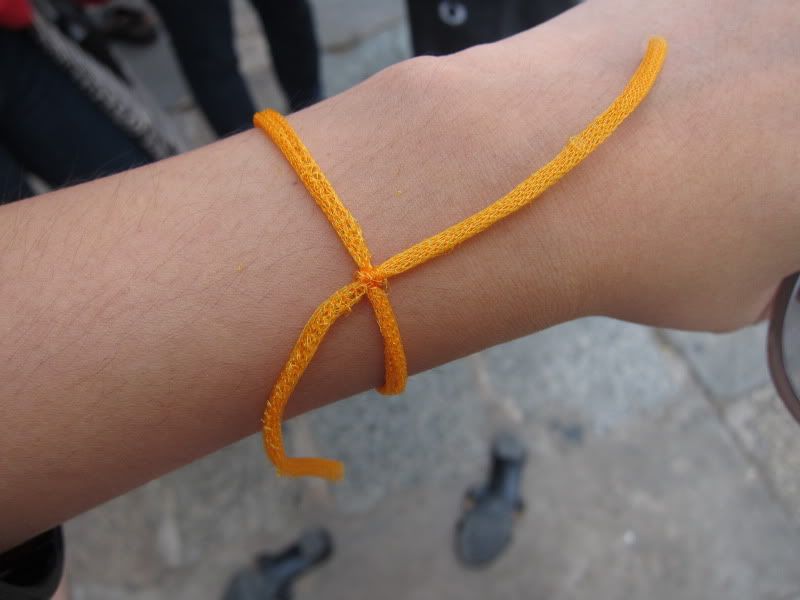 I still keep this inside my bag :)
Ouside is another temple adorned by what seemed to be Chinese embellishments. I had no intention of going in at first but then Rabbit told me the history of the temple. He said that there was a Chinese Princess who fell in love with a Thai Prince a long time ago. Just like Romeo and Juliet's story of miscommunication, she thought that her Prince had died and she committed suicide. It was a myth that since she was not able to find her love, she favors and helps those who are in search of their own. Upon hearing that, I immediately decided to enter the temple and ask for help from the princess to help me in my very unlucky love life. No harm in doing it anyway. *laughs*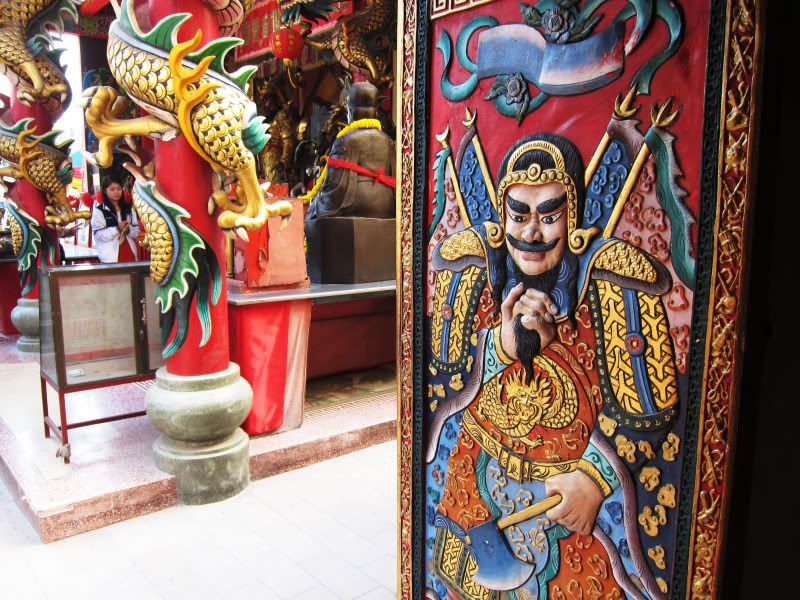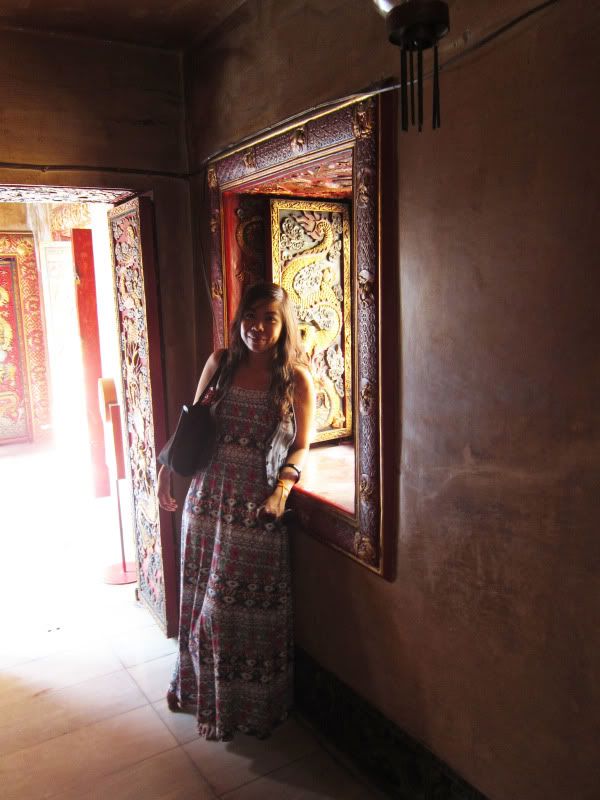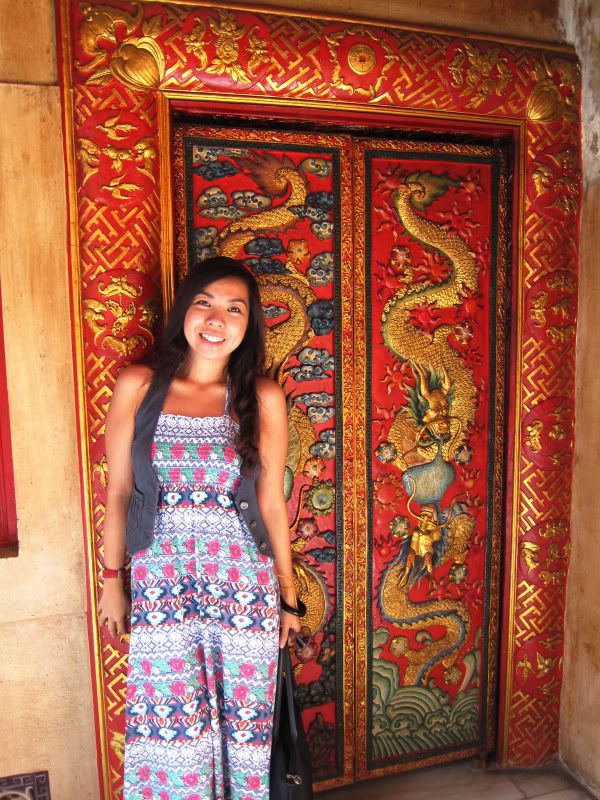 The original image of the Prince and Princess is placed on the second floor of the temple but they also created a larger replica below.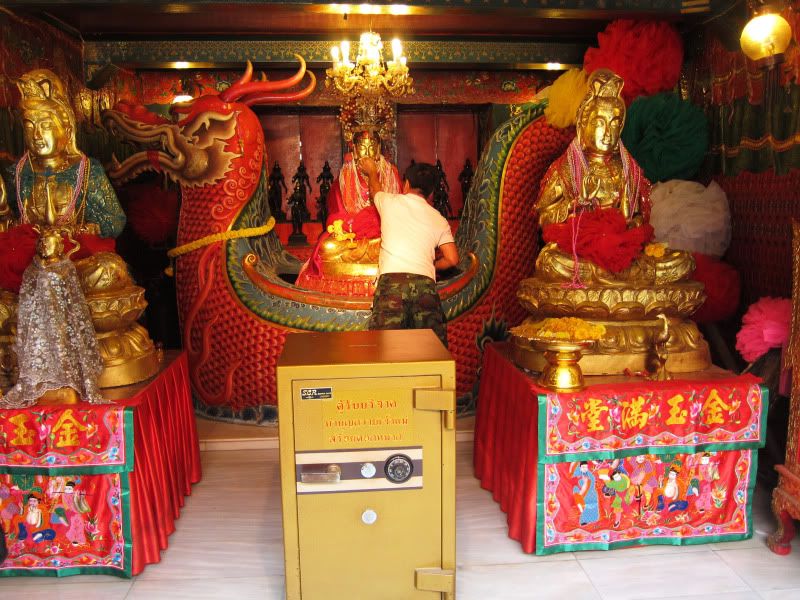 I don't know what the vault is for.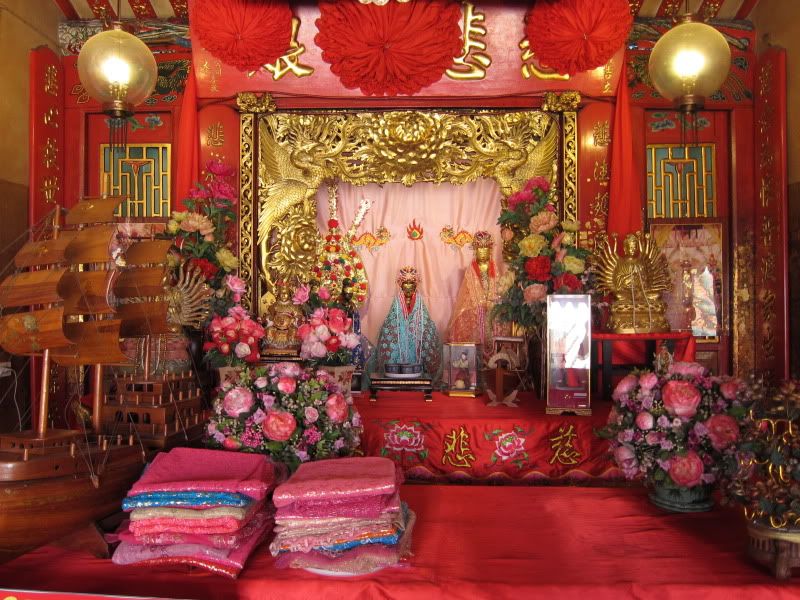 Original image. I fervently pray that love comes my way soon.
Dear Princess, I really hope that you collaborate with Jesus so that my love life gets better soon. *shuts eye and crosses fingers*