I've never liked sea travel. You see, I have this fear of drowning so it's self-explanatory. Reason why you will never, ever, ever have me ride a ship. The maximum time that I can handle is one hour. Beyond that, sorry but you would have to leave me behind. This is just so ironic being a swimmer and all.
Having said that, I don't know what urged me to buy tickets for the
Chao Phraya Princess River Cruise
. Maybe it's to somehow feel the life of the rich and famous? LOL.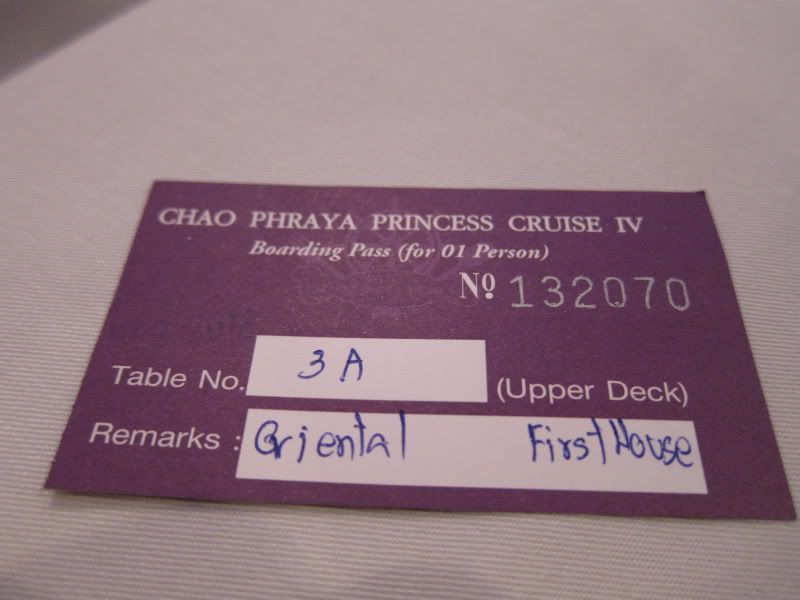 We're glad that we were seated on the upper deck to have a better view of the surroundings. I was bummed that we weren't close to the rail though. The upper deck could probably seat more or less a hundred people? I'm not really sure.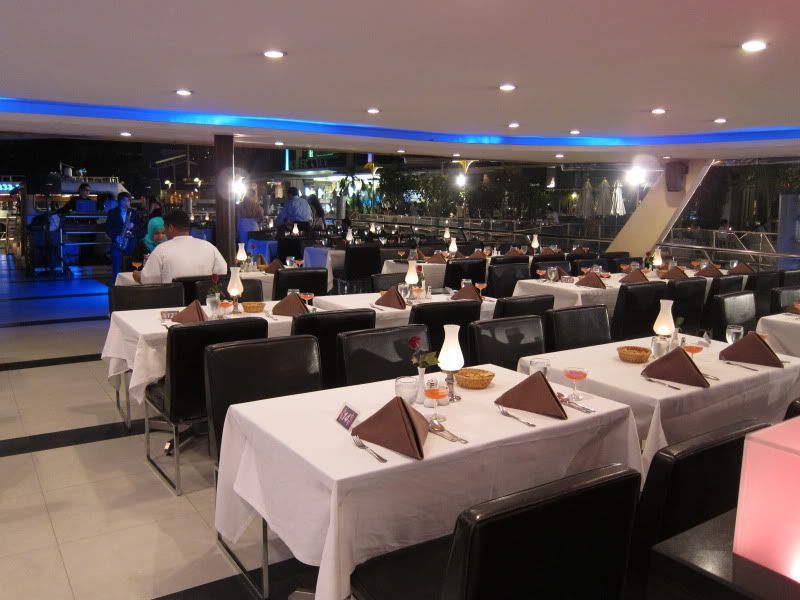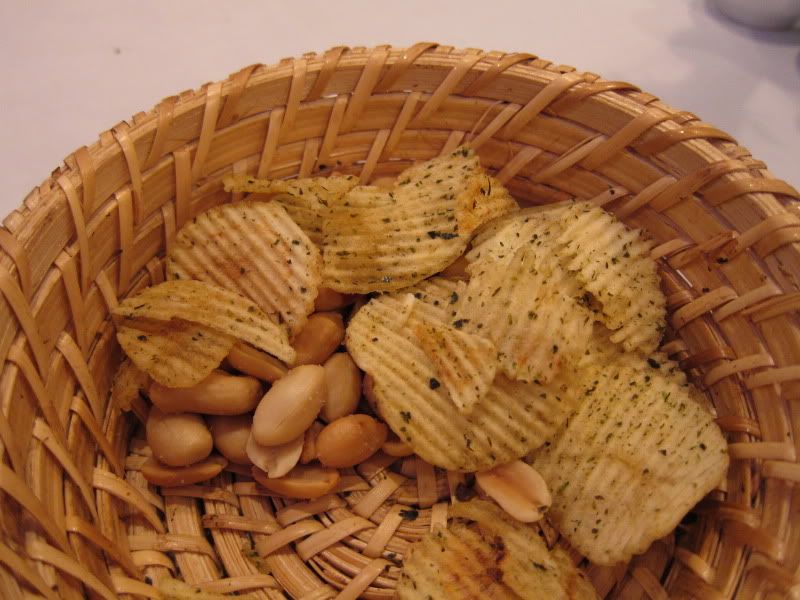 Free chips and nuts. Hooray!
Buffet table
Mom and Tita Malu
We paid around THB 1500 for the cruise, buffet dinner and transfers to and from the hotel. There were a lot of choices on the buffet table.
I sampled practically everything. Just look at my plate, rather, plates! Although sadly, there were some I didn't like and I chose not to eat anymore. Sorry...
Anybody hungry?
The route of the cruise was along the Chao Phraya River, where most of the temples can be seen lit at night. They dim the lights of the cruise ship so that guests can appreciate the view more. Why can't we do this in the Philippines? But then again come to think of it, there's really nothing to view along the Pasig River. So no, this won't click in my country.
Wat Arun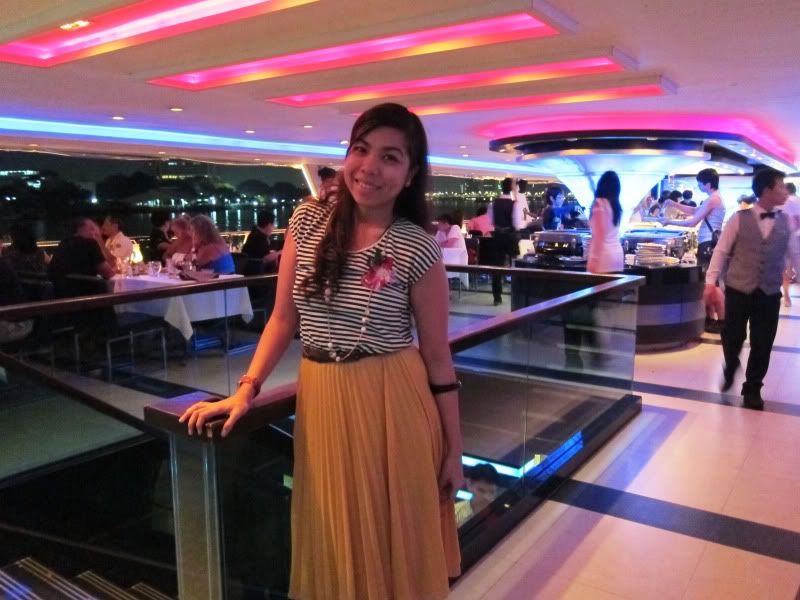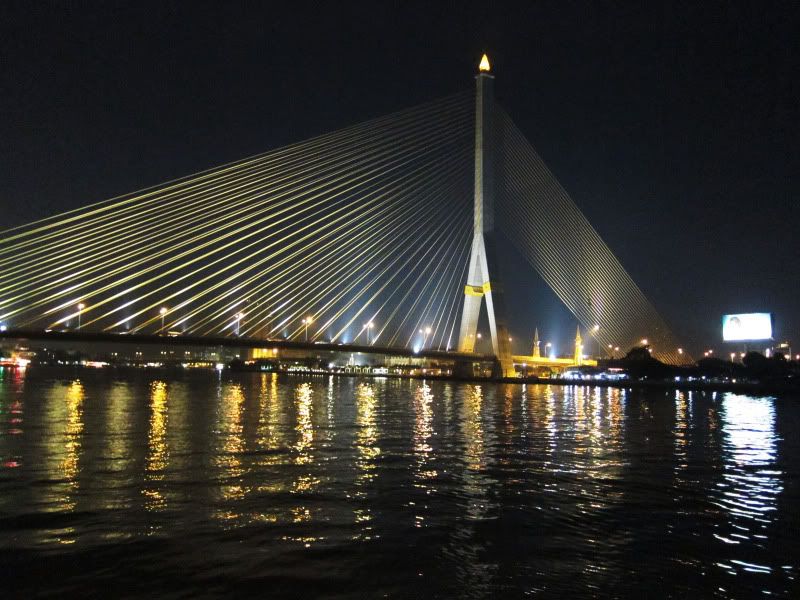 Overall, the cruise was a really nice experience. At least for two hours, I felt what it's like to live in luxe. Well, even if there were about 200 people sharing the ship with me. :P