Whenever I need to have a quick fix and I can't go on a vacation, I go for dancing and alcohol. I went out last Saturday with Joyce, her Costa Rican Boyfriend Gustavo, and her friends whom
I met a year ago
. I can't believe it's been a year! Since we were going to Distillery, there was a huge chance that we would be standing as the place always gets packed. I opted to wear something comfortable and flats. I decided not to don the full night out vibe because Distillery for me is not up there in my "dress up clubs and bars" list. Oh and since I commute, I can't go anywhere in a small bag.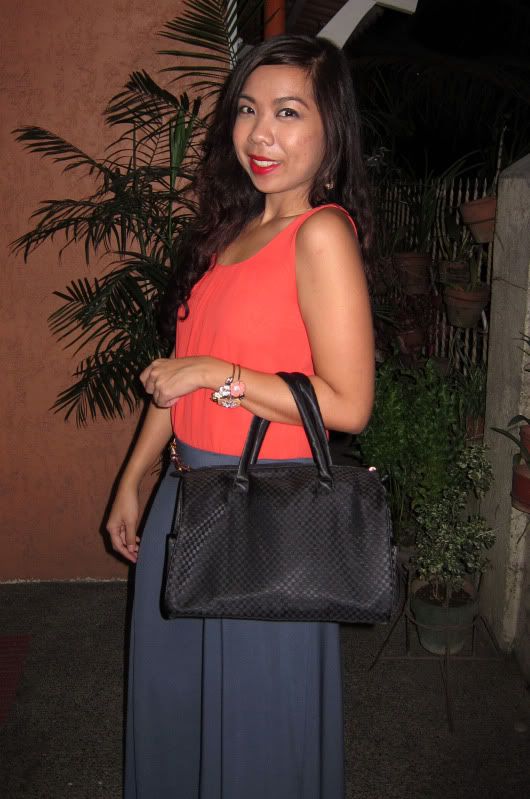 NY Square top | Bangkok pants | Naraya bag
Kandi Treats belt | Dorothy Perkins earrings | Forever 21 bangle
I actually regret bringing my Naraya bag as it is now reeking of cigarette smoke. The night was epic! Jack Daniels, you are the bomb!
Baso kung baso lang kuya?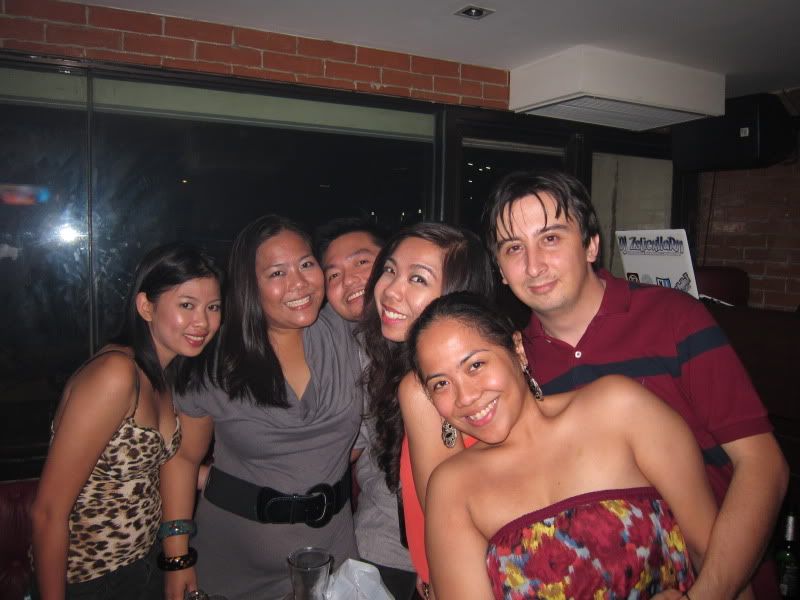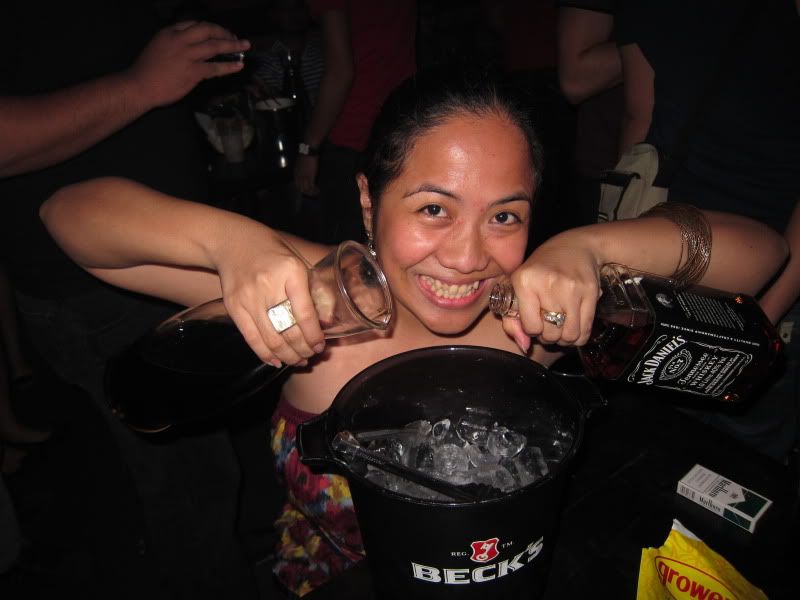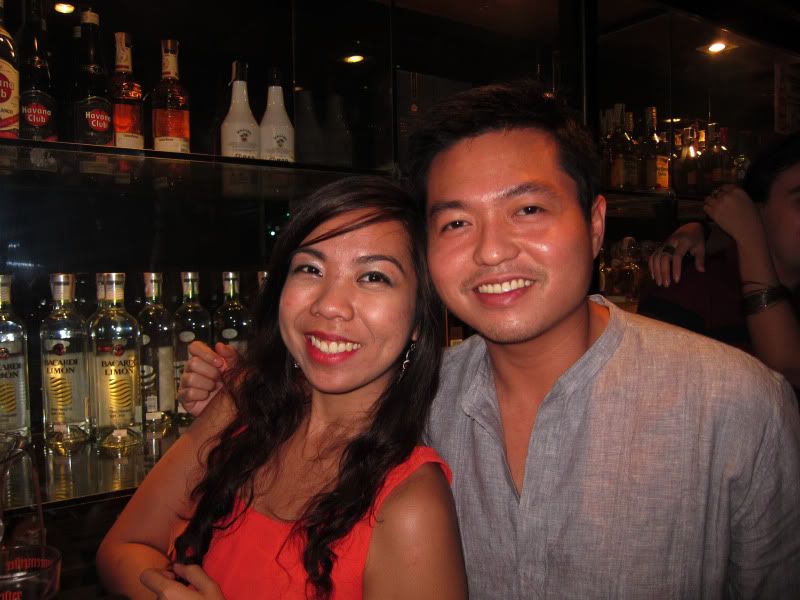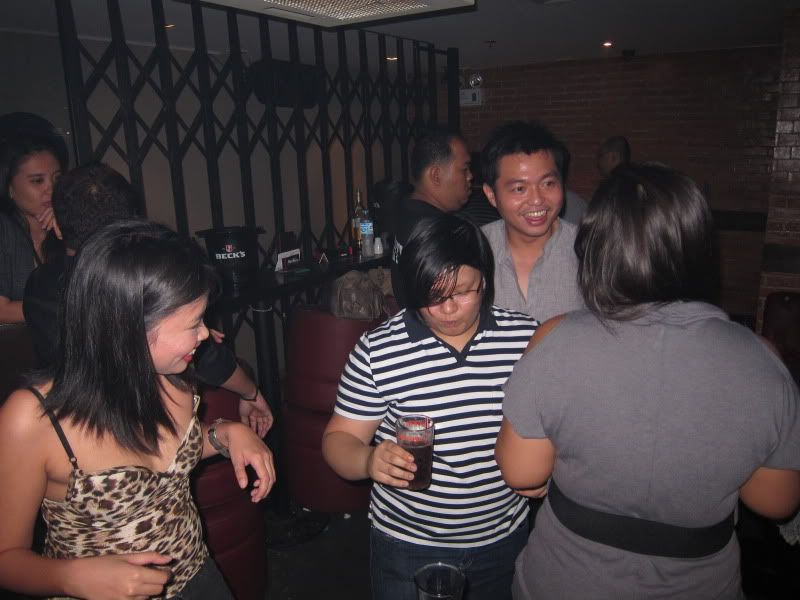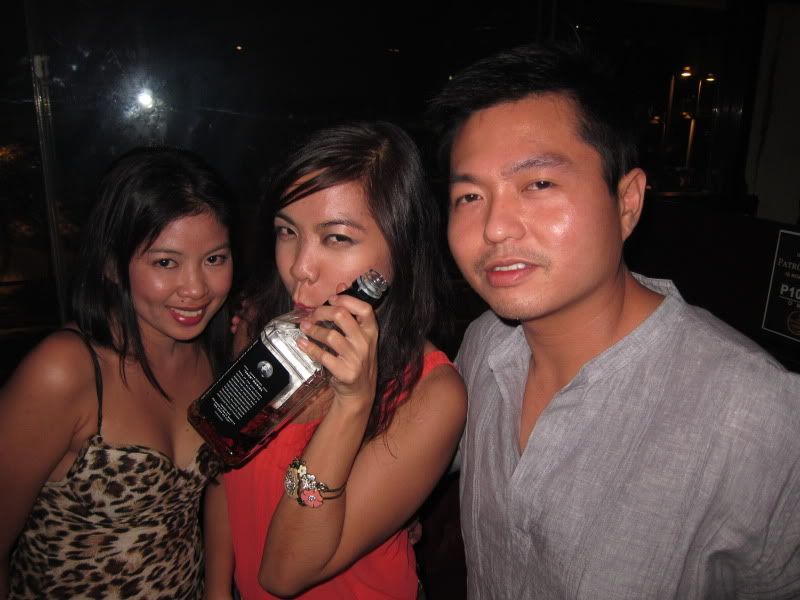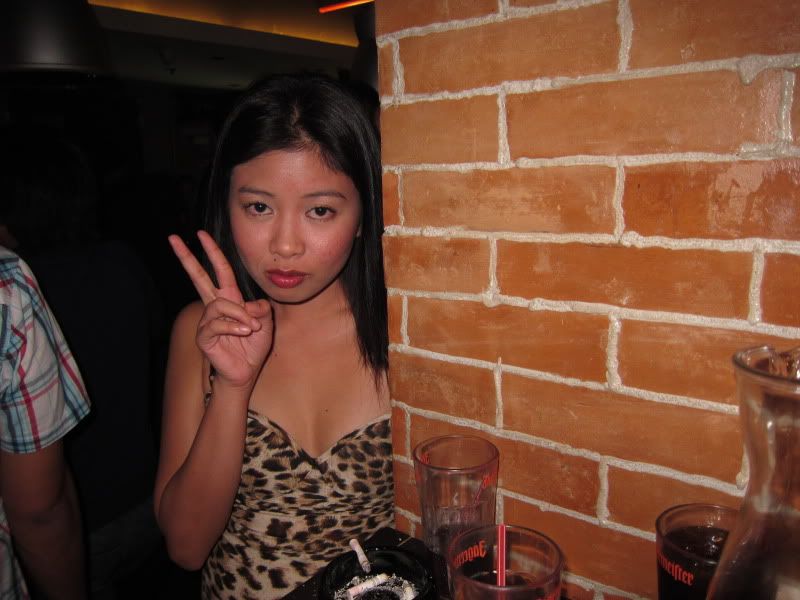 Epic Picture: Joanne and her jeje pic
I got home at 6 AM because we decided to drop by Starbucks first. I did not take any more photos because I was too exhausted. All I can remember was that Joanne was barefoot from the parking area up until she entered Starbucks because her feet were terribly aching. Haha.
More epic nights to come!