Ask anybody who has been to Bangkok and they'll surely say that they have gone to the Grand Palace. It is the must see destination in Bangkok, schools even have their field trips here. When we arrived there were a lot of tourists there already.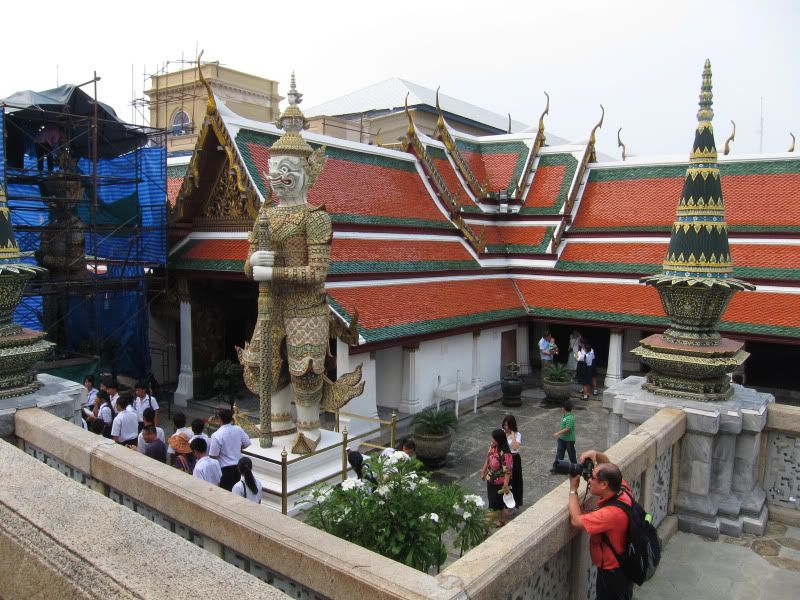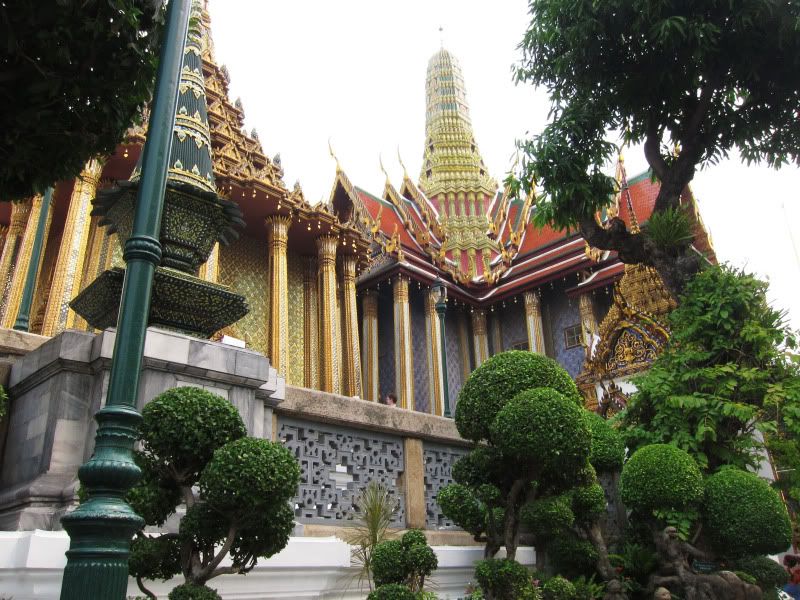 The Grand Palace was patterned after the Royal Palace located in Ayutthaya. They wanted to retain the original structure and this was the result. The compound is divided into four courts: outer court, middle court, inner court and the Temple of the Emerald Buddha. It was so amazing that everything was made of gems and gold. The whole palace must be worth billions!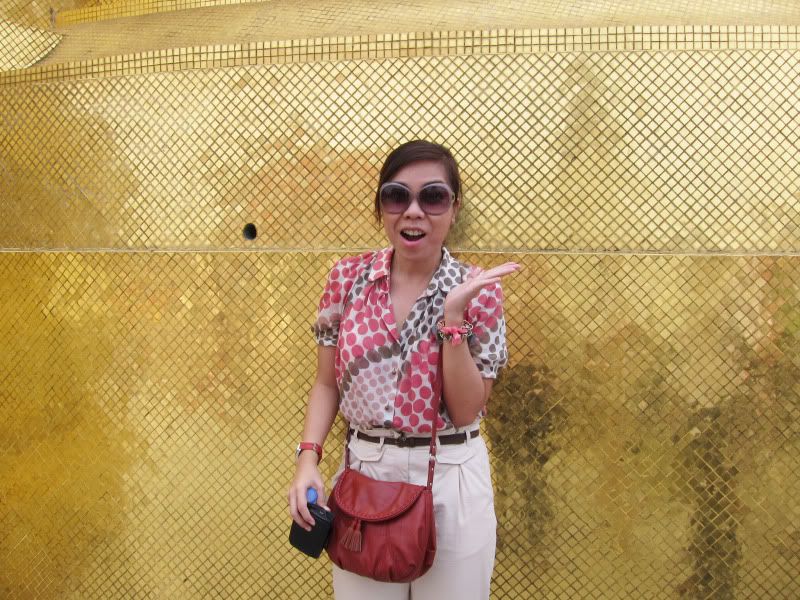 solid goooooold!!!
I also found this replica of the Angkor Wat in Cambodia. Cambodia, by the way, is next on my travel plans.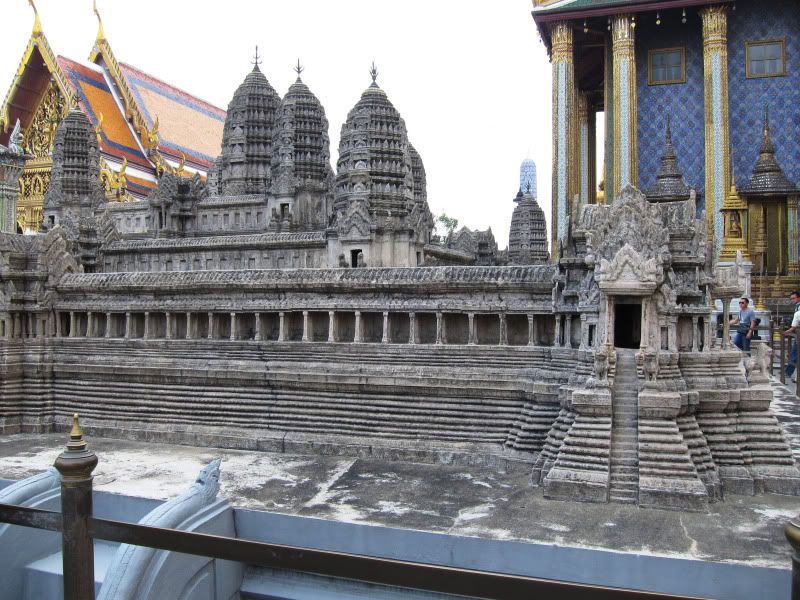 One day I'll go see the real thing.
Walking a little more, we reached the Temple of the Emerald Buddha. Just like all the other temples, you have to leave your footwear outside. Rabbit looked out for our shoes because apparently, there were people who steal footwear for a living.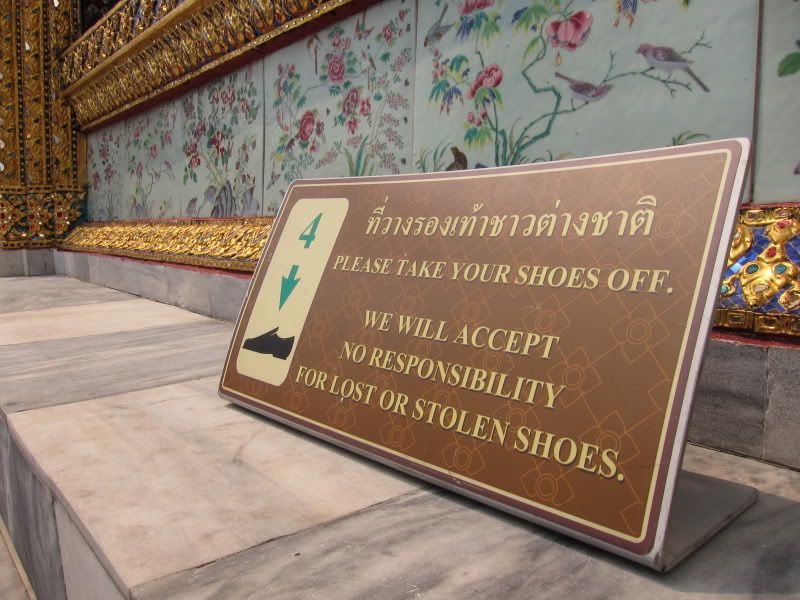 lotus offerings
The inner court was off limits ever since one member of the Royal Family committed suicide. The middle court was inspired by European architecture. The roofs of the buildings however remained Thai.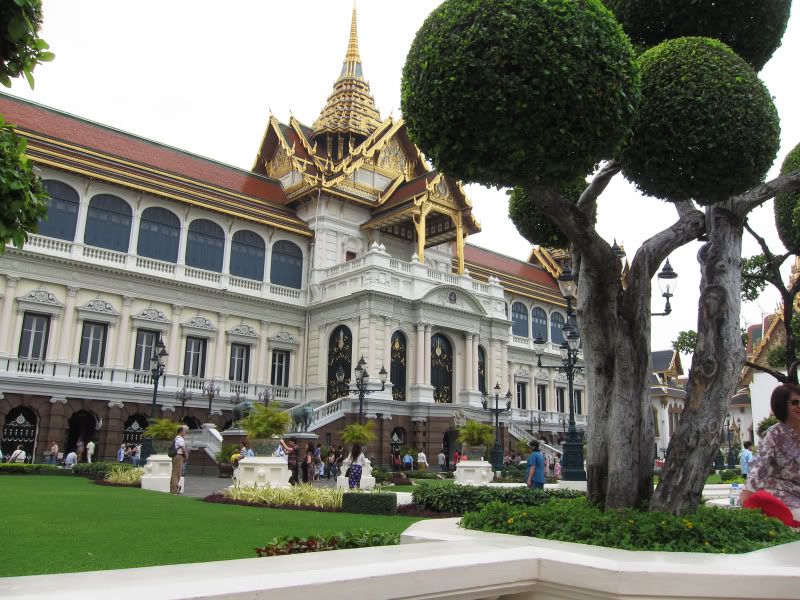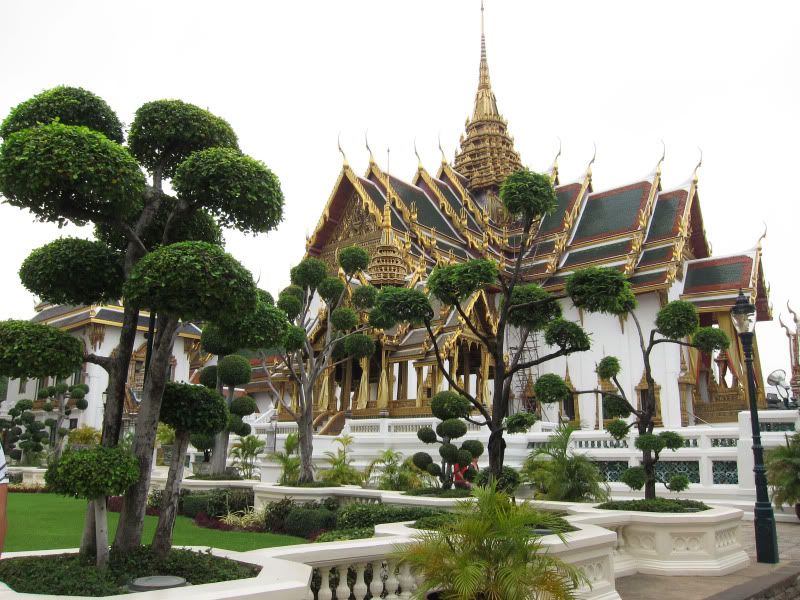 What should you wear in the Grand Palace? It is always safe to wear a top with sleeves and pants as respect to the Thai traditions. I figured that we were going to do lot of walking so I wore something comfortable.
Mango blouse and bag | Topshop pants | Charlie flats | Forever 21 sunnies
How to get there? Best bet is to take a cab to avoid having to ride the BTS then transfer to a boat and walk after.